When I think of leopard prints I think of Chico's and vice versa. Seldom has a print embodied the essence of a store, and seldom has a brand chosen its signature look so well. What I like most is how easily Chico's incorporates leopard into main pieces in a such a chic and classy manner. I've worn the print as an accent piece but until recently I've avoided making it the main event.
We've all seen leopard done trashy. It was enough to make me avoid the print altogether. In a recent trip to my local Chico's what I saw in the store changed my mind. I'm featuring this cute top today, I wore leopard pants in a previous post here, and you'll see more leopard coming soon!  Chico's is all about Going Bold, so I'd better embrace it!
With respect to this top, its cut, fabric type and animal print are flattering for all ages and body types. Mom, you'd look great in this one but I think you'd be happier pairing it with full-length pants. I liked the crops, but I still went with heels to keep from looking squatty. At 5'5″ I'm not petite, but I'm not going to be asked to walk a runway either. People think I'm taller because I wear heels, and when I don't I choose clothing combinations that create the illusion of height.
If you're going for loose-fitting tops and pants, you'll do yourself a favor by opting for full-length pants to visually add height. Short, loose pants add width while reduing height, giving you a boxy look. If you want to wear shorter pants with a loose top, try skinny pants or opt for heels like I did. It makes a big difference, especially if you're not particularly tall.
If you choose to dip your toe into the leopard print pool, you can try accessories such as this necklace, a bag or a cute pair of shoes.  If you're ready to go bold, try some of Chico's statement pieces.  I think you'll be glad you did!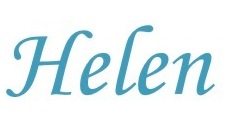 Chico's Travelers Top  | Chico's Travelers Pants, similar here  |  Chico's Sunglasses  |  Sam Edelman Shoes  |  LChico's Necklace  |  Chico's Crossbody Bag