It's funny, in the Haute Business bio I say I don't want to ride off into the sunset wearing tunics and elastic-waist pants. Yet here I am. Why? Because this particular look is so cool. I love the way the print swirls basic black and white into something really interesting to the eye. And are these really elastic-waist pants? No! This set is part of the Chico's Traveler Collection, a chic and comfortable option for looking great while traveling and more importantly, while arriving. Who wants to look like a wadded-up tee when you step off a plane or out of a car? I certainly don't, especially if that step takes you directly to your event, friends or family. You want to look fresh and, let's be honest, as amazing as possible!
Chico's designed their Traveler Collection with the traveler in mind. I've worn the travel styles of different brands. Yes, you arrive at your destination wrinkle-free. But were you comfortable? Not always. No wonder more and more people travel in athleisure clothing. Chico's allows you to feel as though you're heading to a yoga class while looking like chic and travel-ready. Anyone who has spent time in a car or on a plane knows the important of comfort. Isn't it great when you don't have to sacrifice style?
If you're doing any traveling for the holidays, or staying home but looking for comfort and style, check out the travel clothes for women at Chico's.  There are prints and solids, dresses and pants, tunics, tees and jackets.  Some, like this gorgeous red velvet top (did someone say, "Chistmas?") are online exclusives.
I'm npt riding off into the sunset, but I'm riding off into a working Monday.  I hope you have a wonderful start to your week!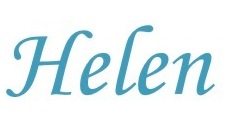 Chico's Tunic (also in petite sizes) |  Chico's Traveler Tuxedo Pants  |  Bracelet  |  Earrings  |  Sam Edelman Shoes  |  Chico's Sunglasses