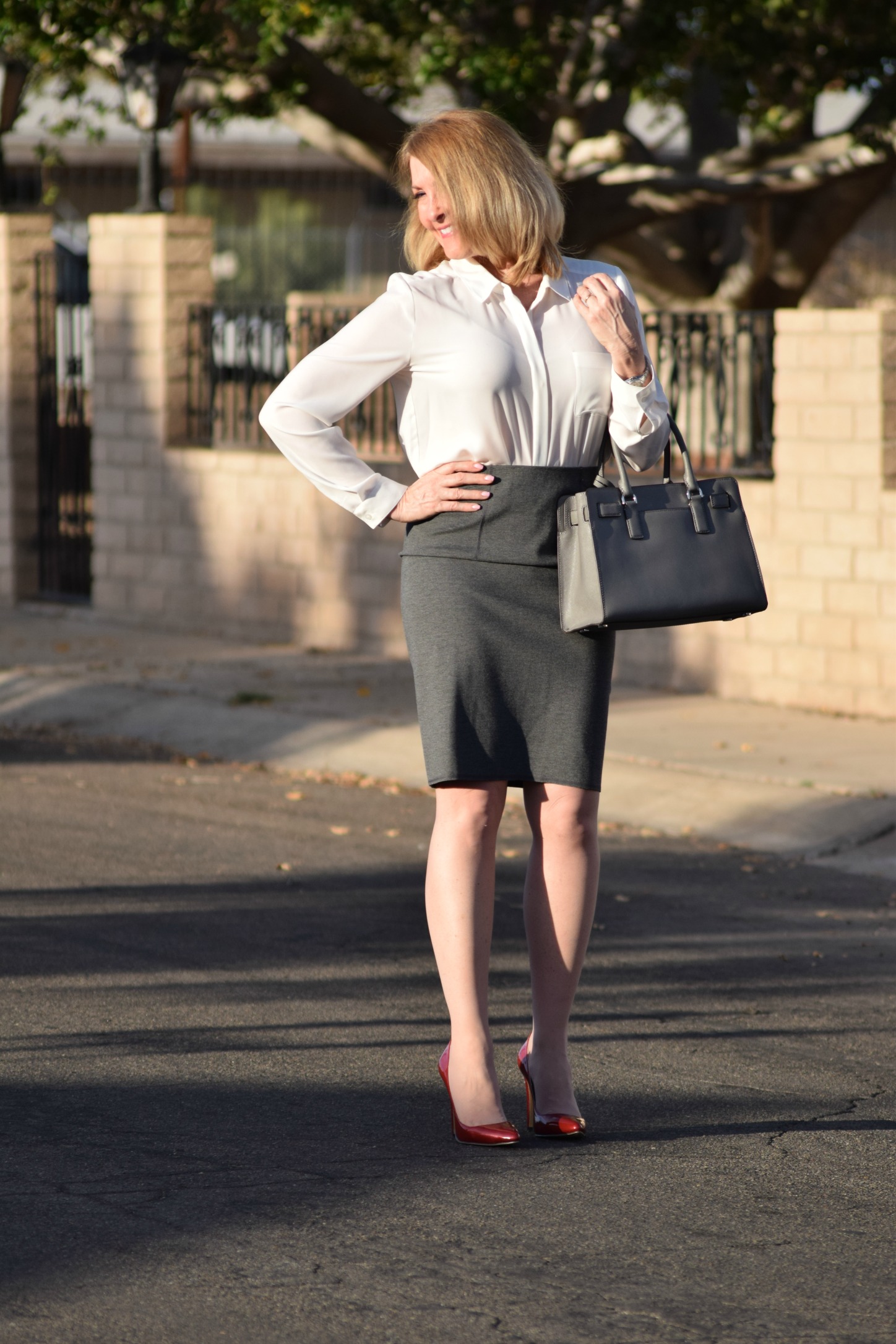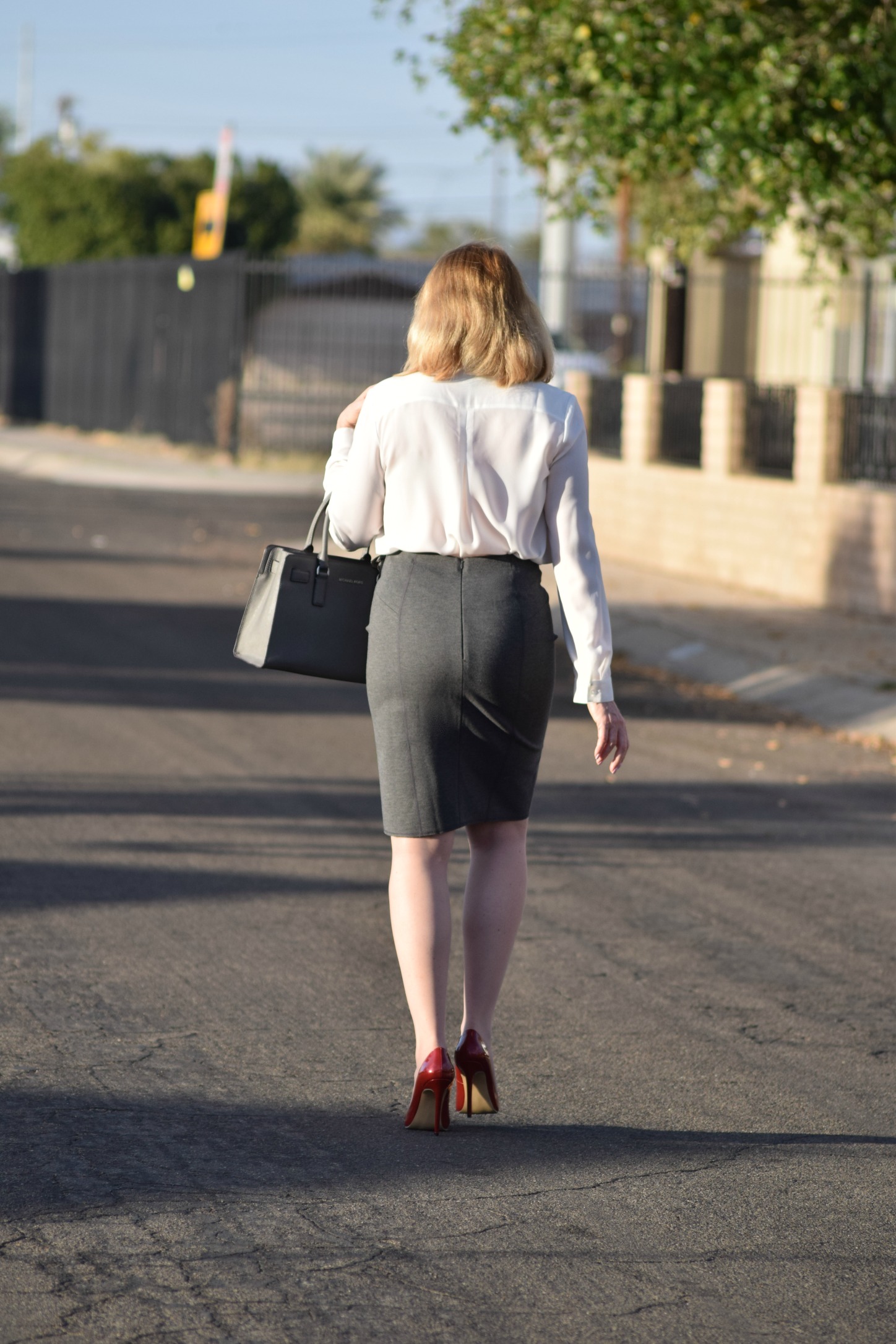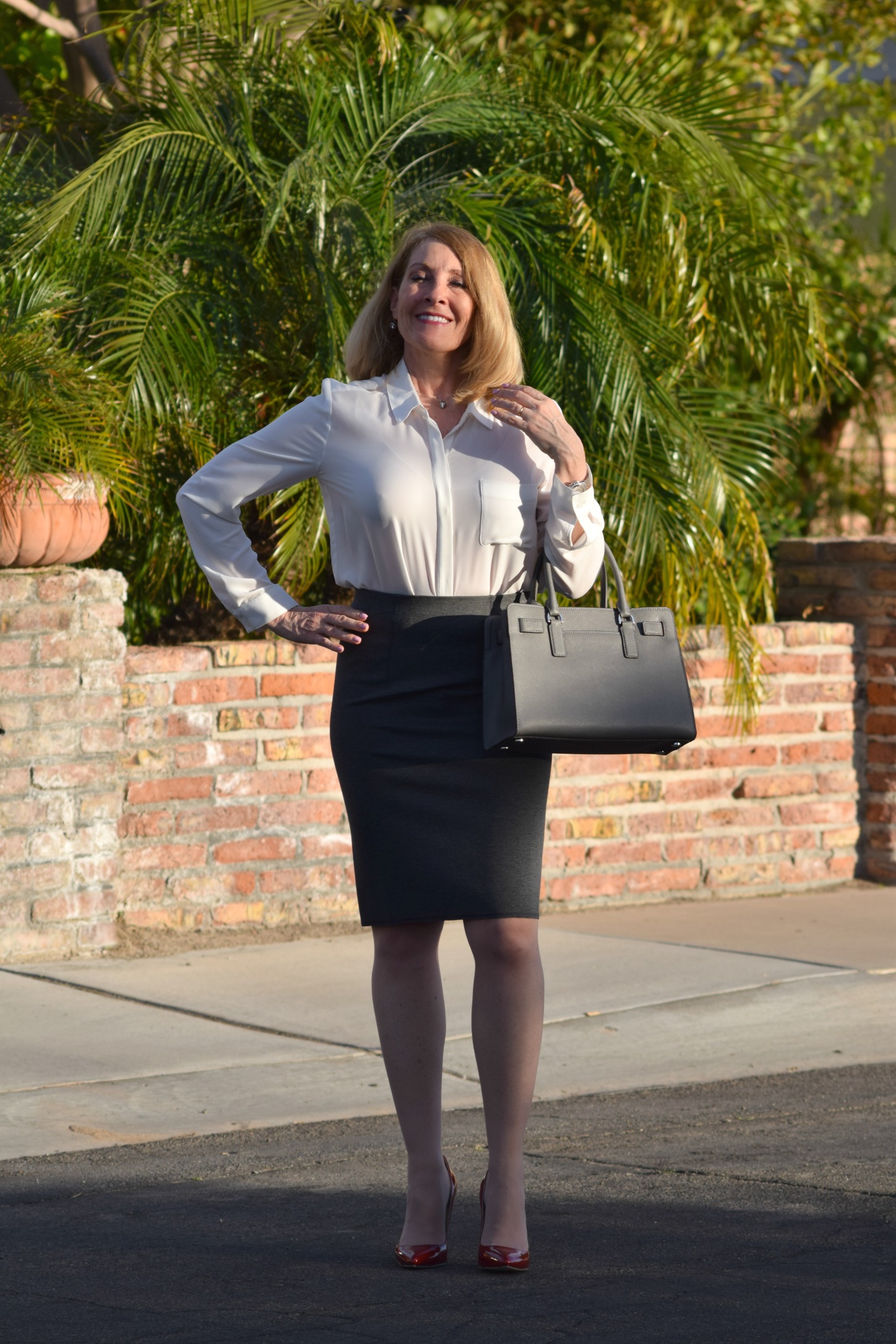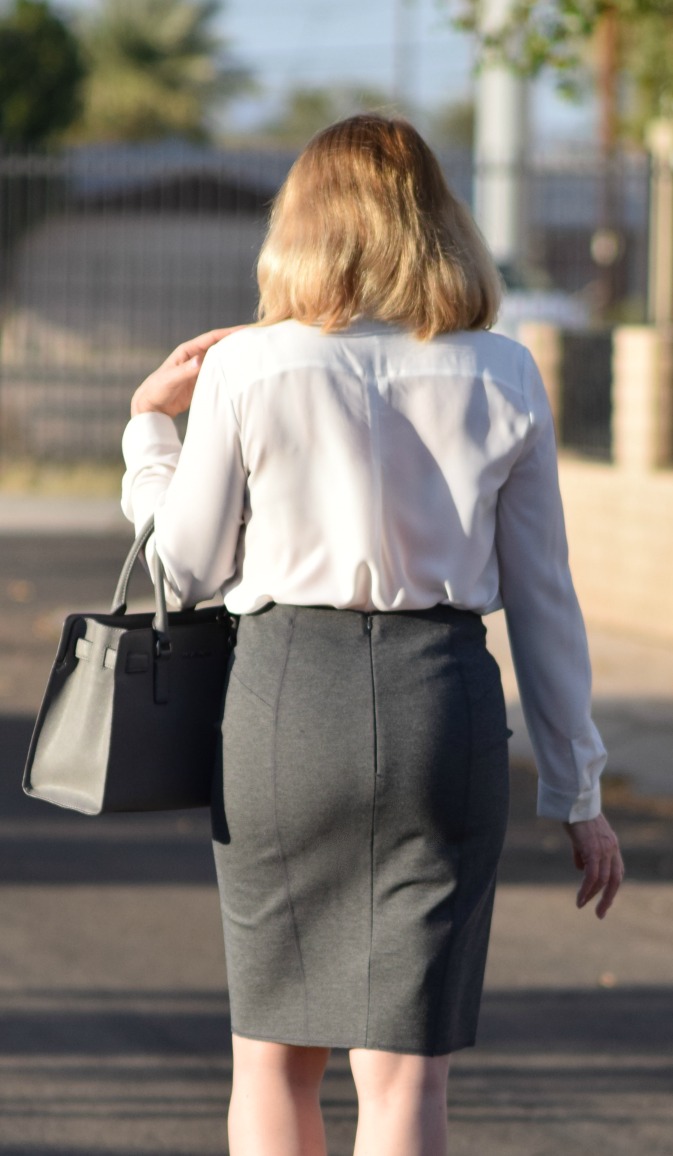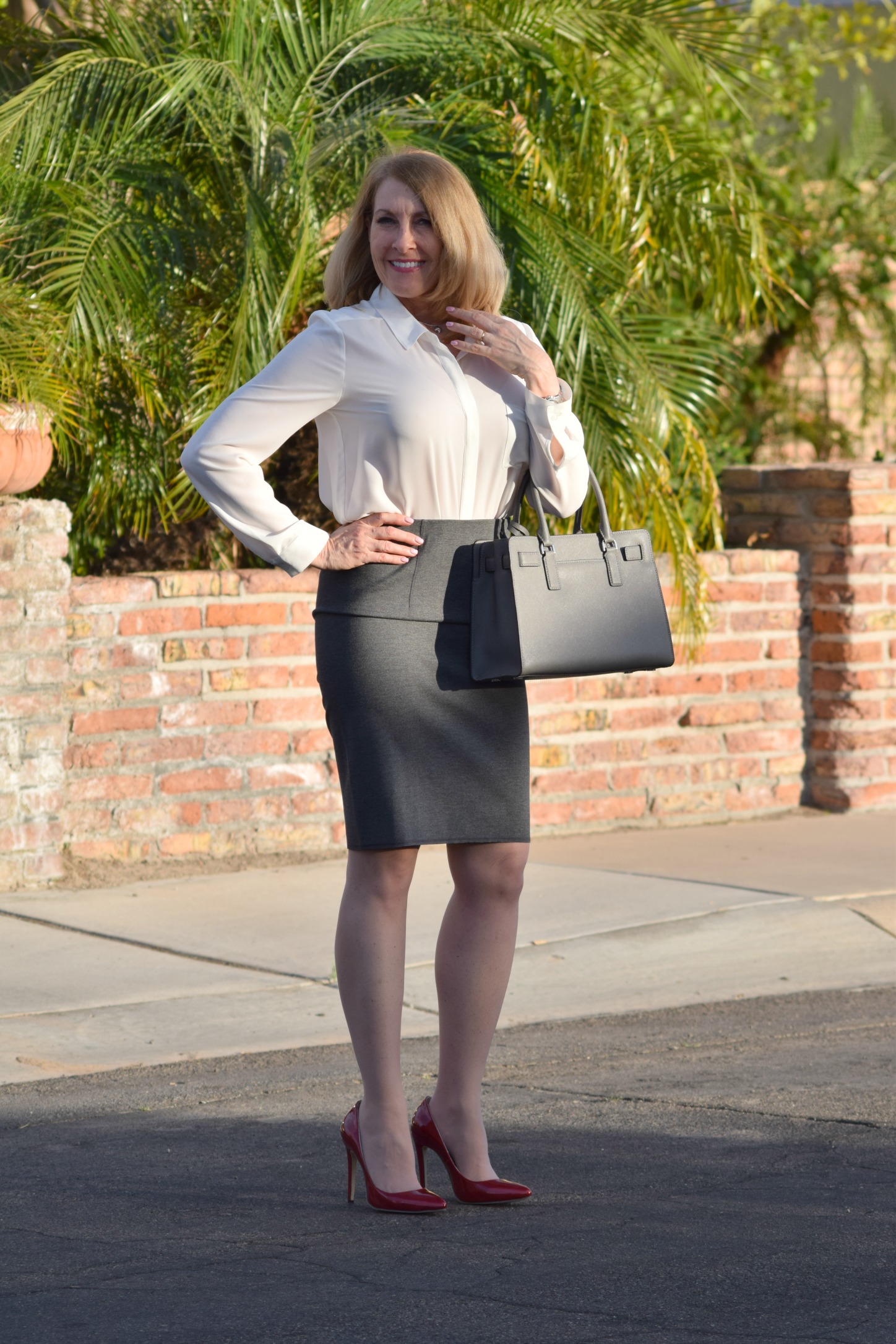 Skirt • Ann Taylor | Shirt • Similar Topshop |Watch • Michael Kors |
Shoes • Similar here | Bag • Michael Kors | Lipstick • Laura Mercier Sensual
I feel very fortunate that I've spent most of my professional career in an area where the office dress code isn't ultra-conservative by rule.  In my field of accounting and finance, there is a certain office basics stereotype that hasn't varied much from the Dress for Success look popularized in the early 80s.
I agree to some extent. When you're handling someone's finances, not only do you need to be competent, it helps to look competent as well.  As a client, how comfortable would you feel trusting your tax return or retirement portfolio to someone in destroyed jeans and a logo tee? There is a place for those items, but not while you're sitting across the desk from a business owner contemplating moving his company's 401(k).  It doesn't inspire confidence.
Although I work with a somewhat more relaxed dress code, I still enjoy adding tailored looks to the outfit portfolio.  When I do, I like to add a little twist to my office basics, such as a statement necklace or standout shoes.  In this case, this "basic" skirt has a lot of interesting stitch detail.  I hope I'm sending the message that I'm serious, but not too serious.  🙂
Have a wonderful Wednesday.  Thanks so much for stopping by!