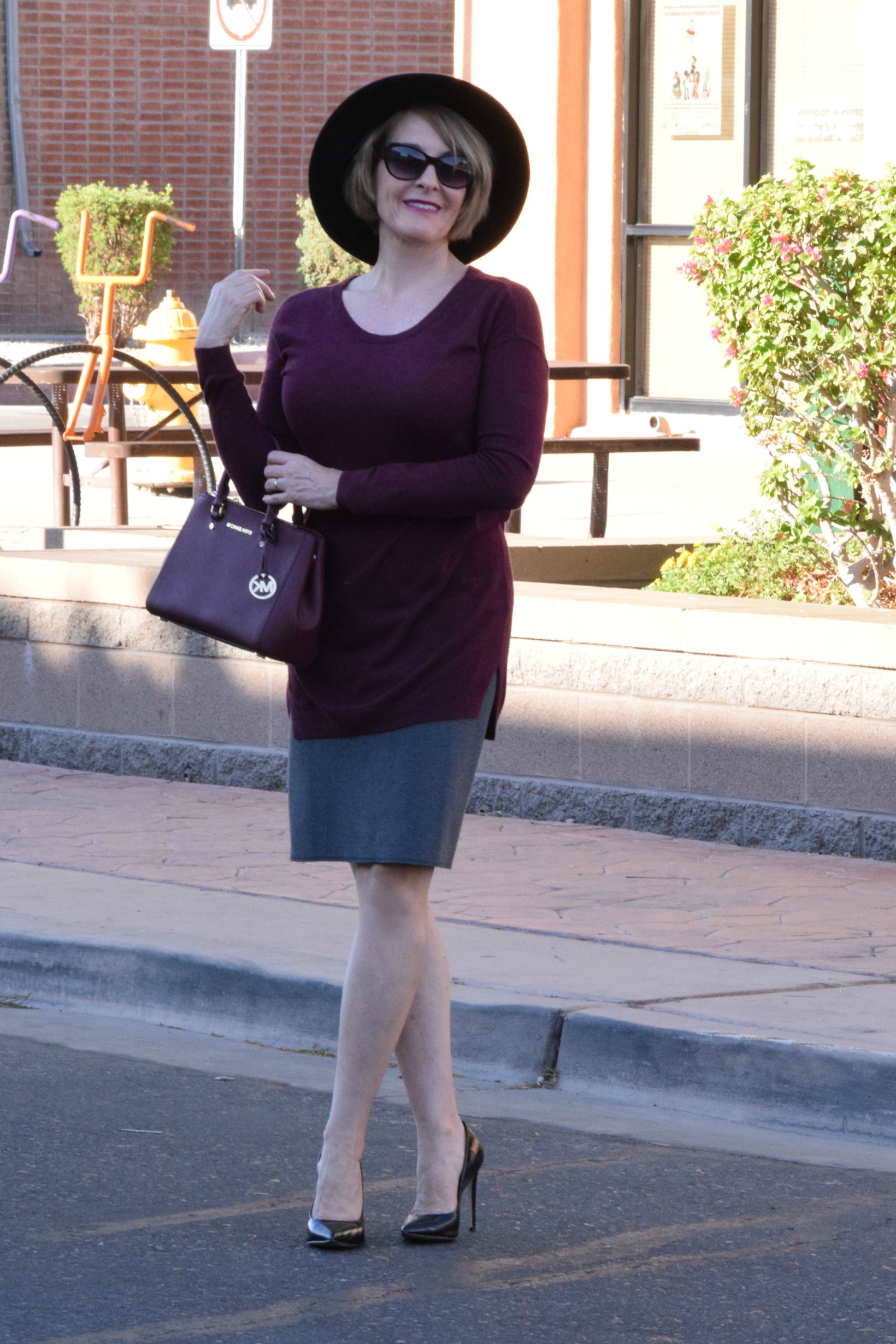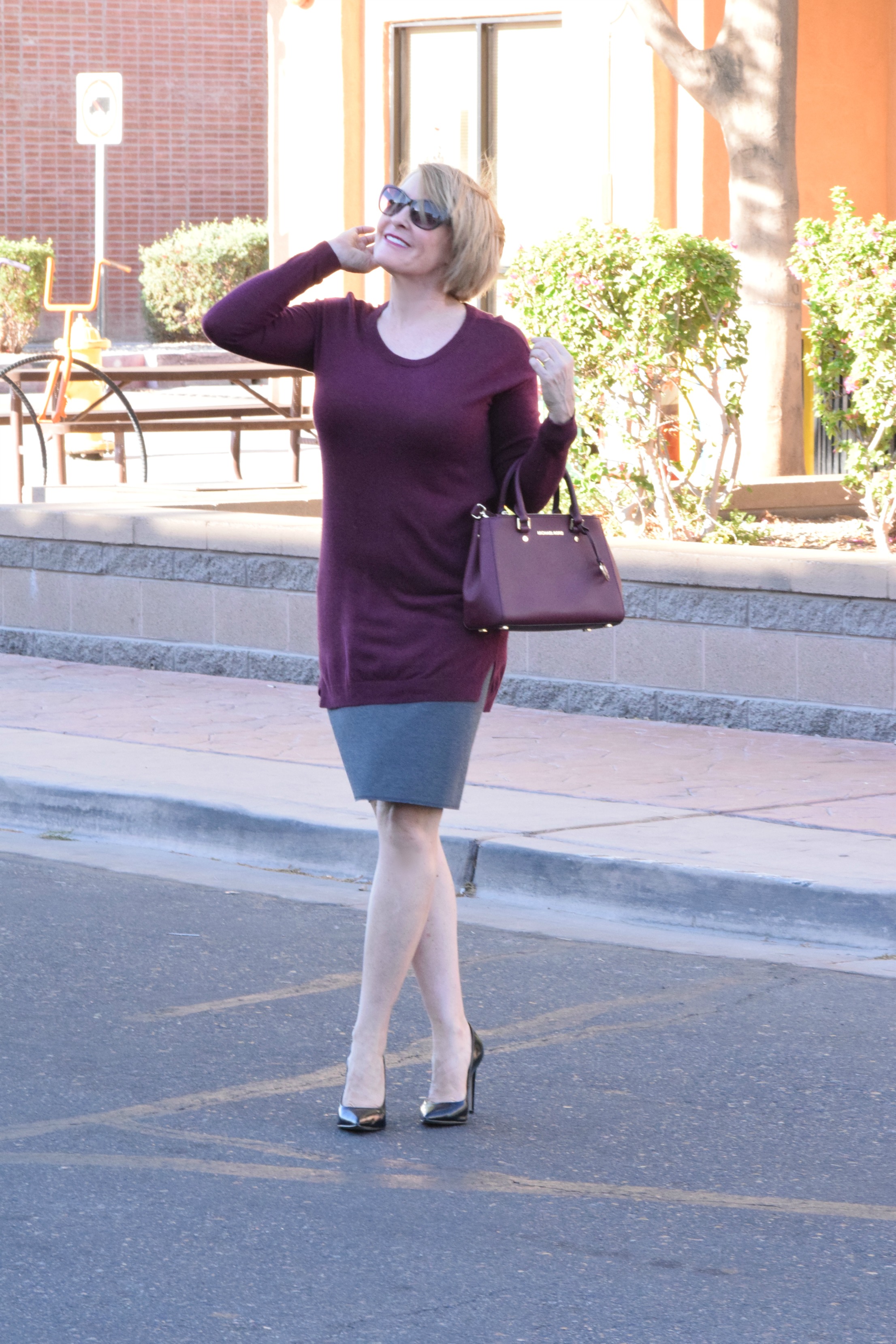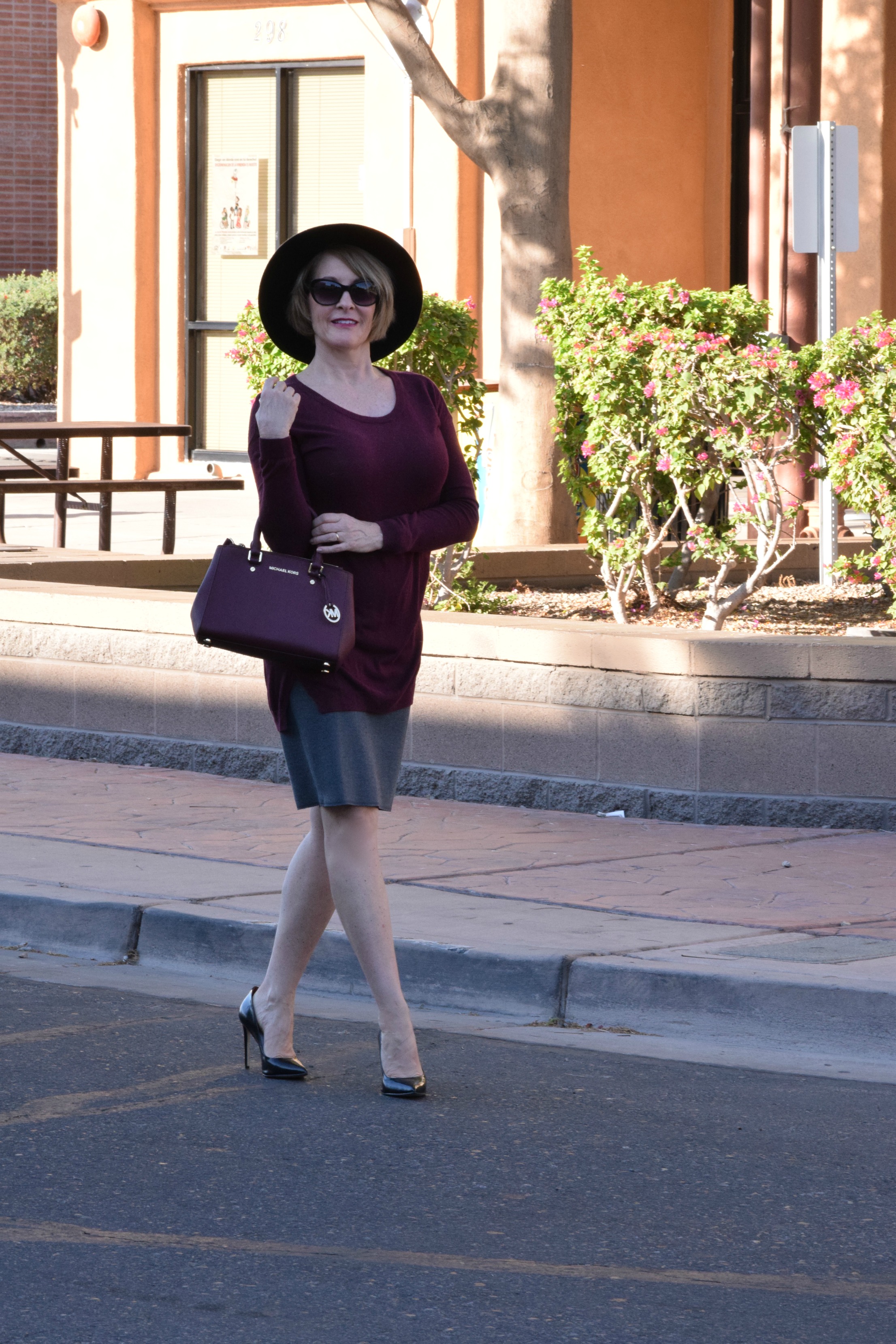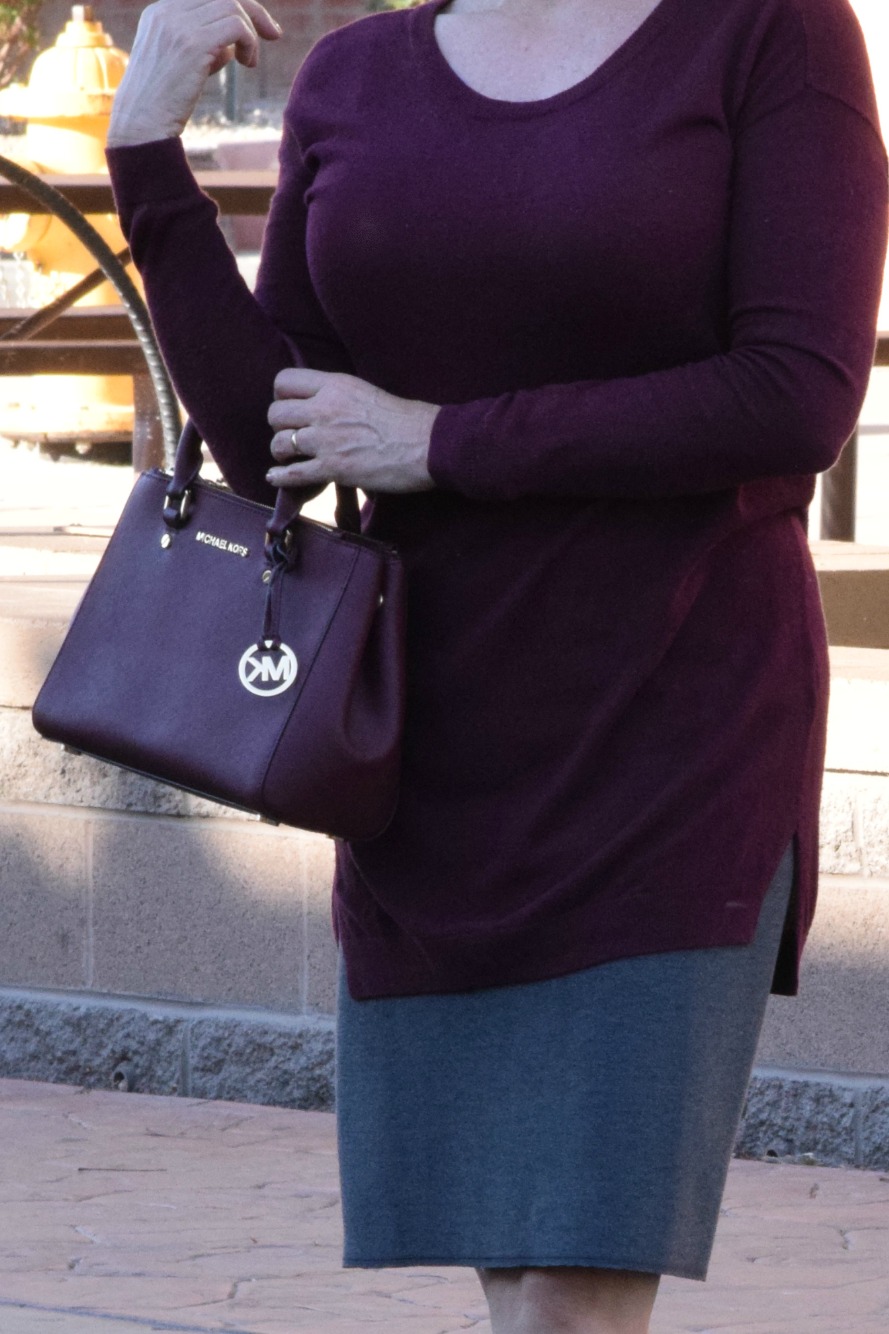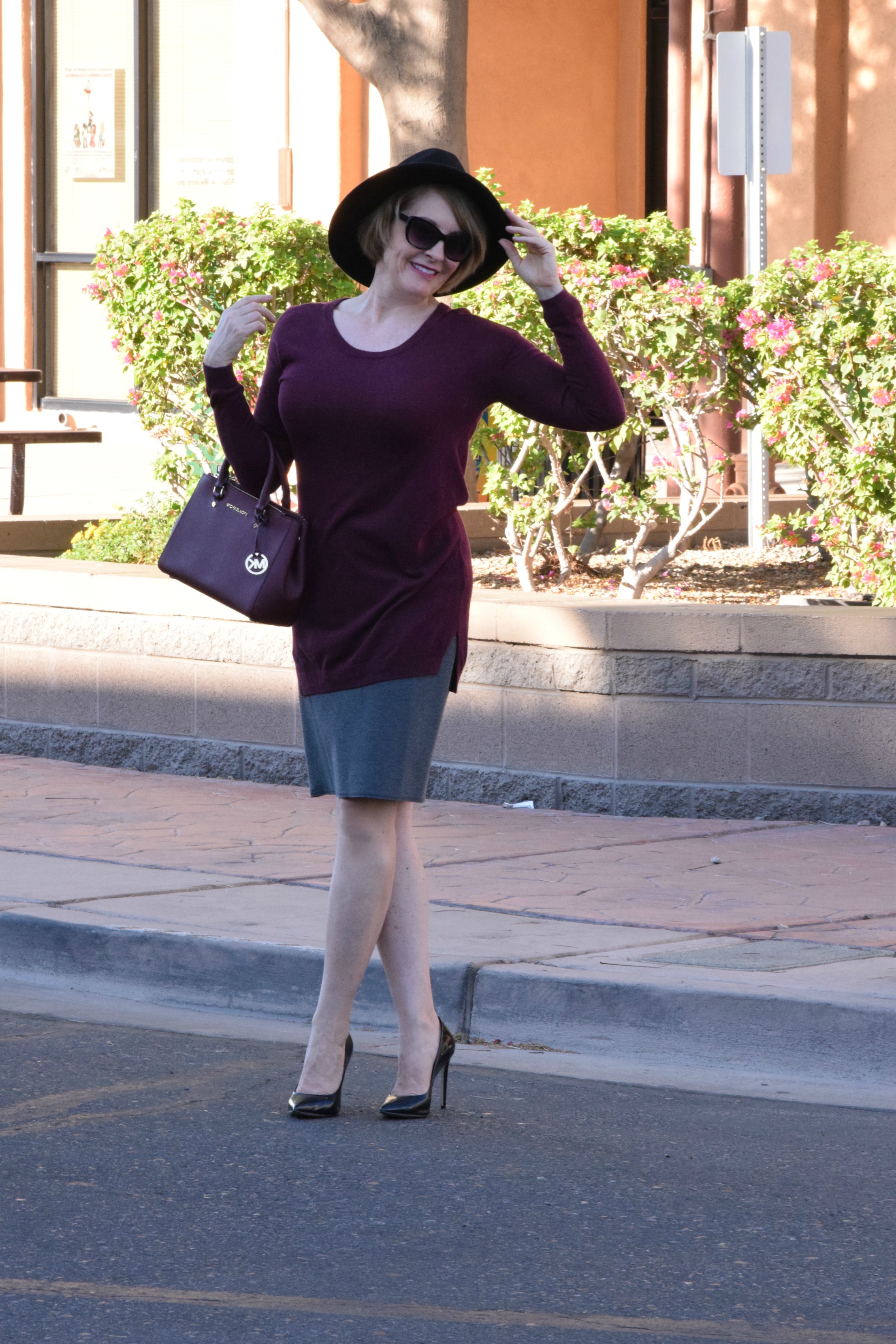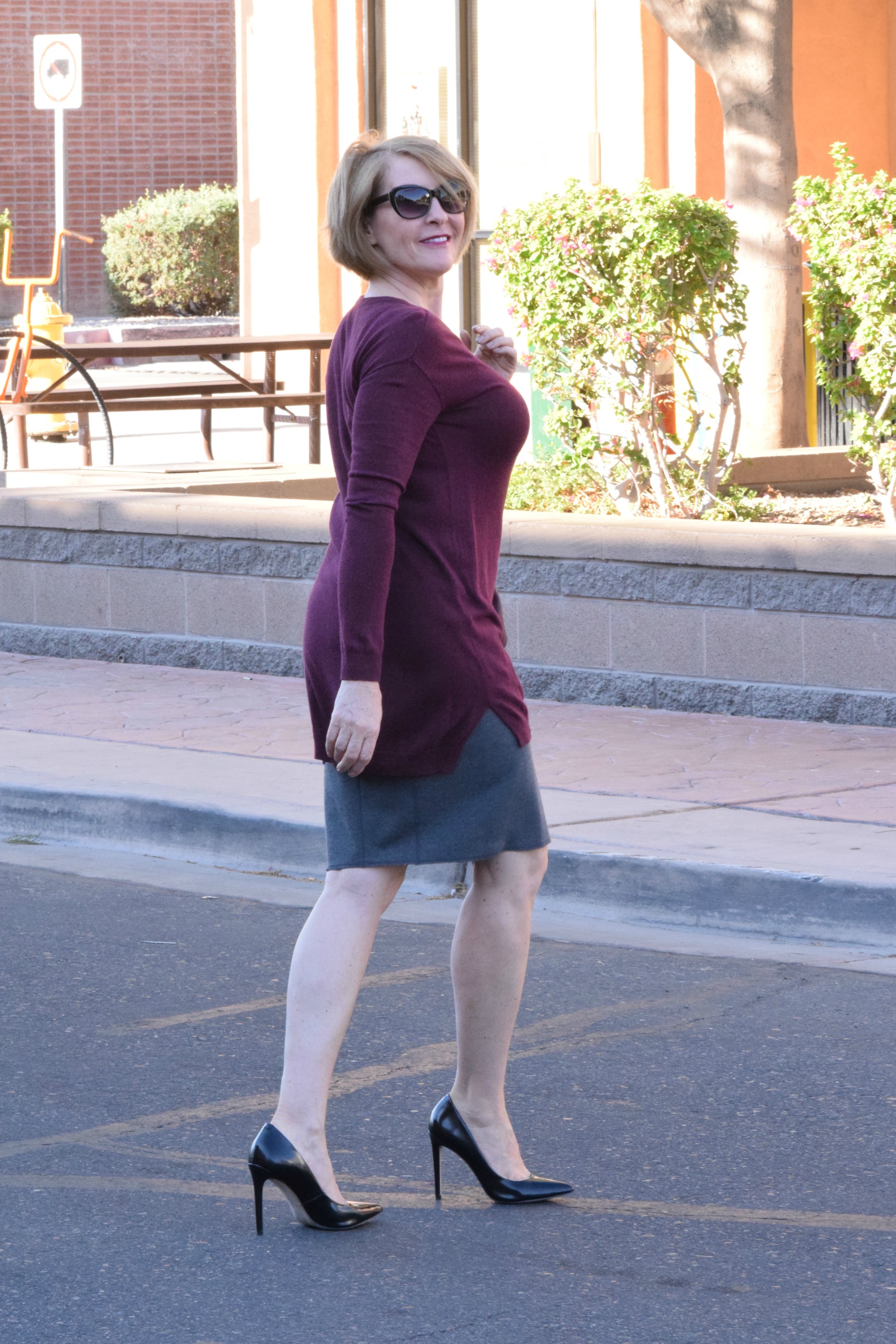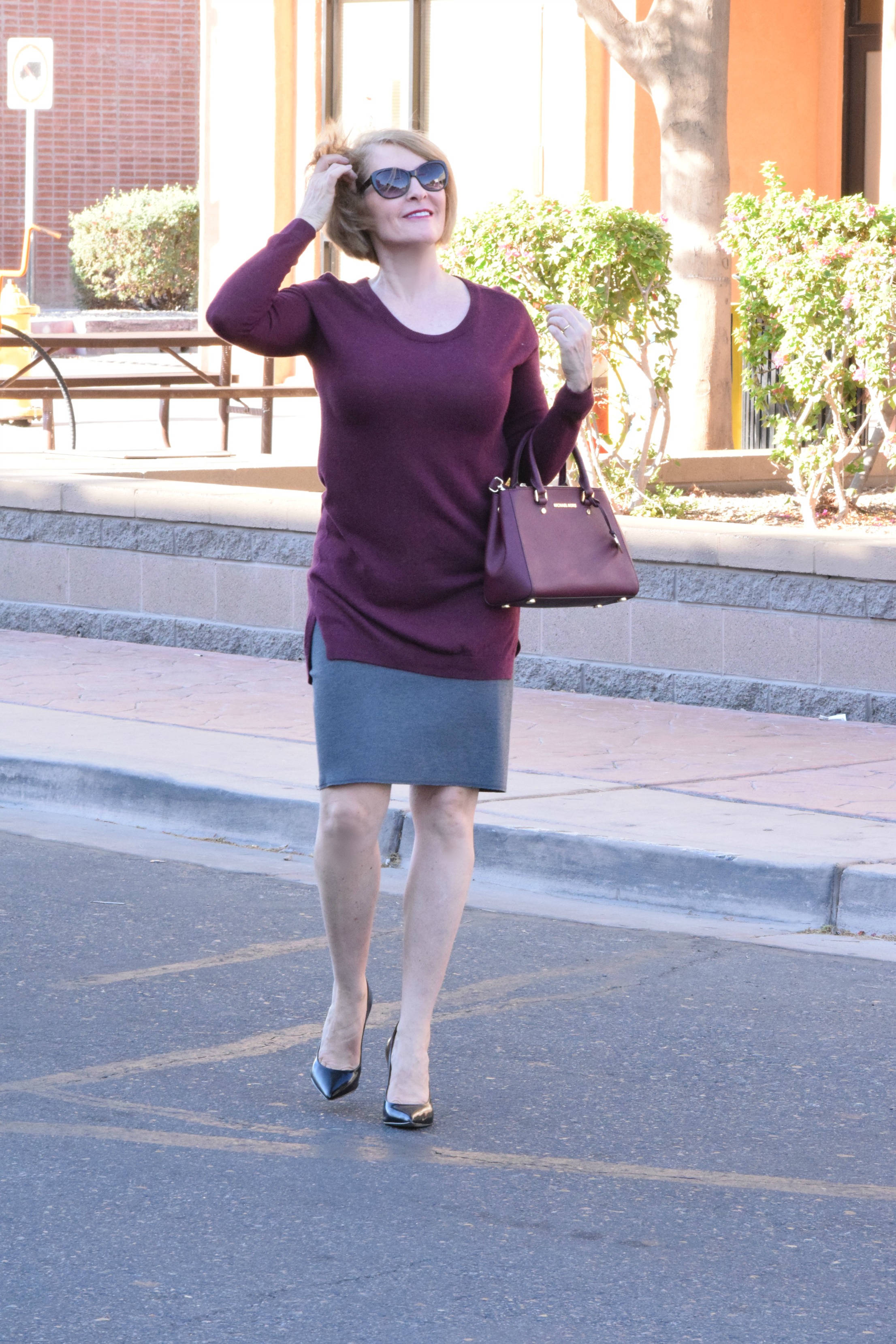 Tunic • Similar here | Skirt • Ann Taylor | Hat • Nordstrom | Shoes • Steve Madden | Watch • Michael Kors | Sunglasses • Ann Taylor | Lip Pencil • M·A·C Beet | Lipstick • M·A·C Dark Side
There is something about a tunic that looks dressy but feels casual, which makes it perfect for the office.  I think the secret is the length.  The longer line creates a sleek, chic look.  Those long lines also give you the opportunity to relax a bit (translation: you don't have to hold in your tummy).  For those reasons tunics can be slimming, especially for short-bodied women.  If you have that body characteristic, you may already know the truth of that statement.  Stay away from fabrics that cling too much, but also avoid thick, bulky fabrics that counteract the lean look you're trying to achieve.  You know the ones I'm talking about – fabrics that seem designed to find every little wrinkle, roll or dimple.  Don't even try making that work. It just won't.
You need to try on different tops to find the right size/length/fabric combination that works best for you.  I've linked a few options below, but you may have to hit the stores to find your best options.  Sometimes you need to feel it, touch it, see it in person, to know if it's the one you want.
Once you find a style (or styles) you like, you can wear them with almost anything.  Tunics are great over jeans, leggings and slim skirts of almost any length.  Pumps, booties, over-the-knee boots – all are great choices with this versatile wardrobe staple.  I love the deep burgundy color of the one I'm showing here, but I'm on the lookout for some new colors this fall.
What is your favorite tunic look?