I love clothes. Clearly I wouldn't enjoy doing everything that goes into Haute Business if I didn't. It's fun to put pieces together and come up with something cute. But what about those days when it's hot, sticky and you've got to be out running errands? I'll grab a loose dress and sandals or a pair of Converse and off I go. Haute Couture? Hardly. But that's not the world I live in. Chances are, it's not the world you live in either.
I live in reality, where clothes wrinkle, hairstyles fall and sweat happens. In that reality my bad hair day calls for more than a hat. I tuck it into a wide headband and then a hat. I wear fun and funky sunglasses to hide the fact that I was running late and didn't put on make up. Fun fact – if that happens to you, throw on some bold lipstick. You'll look finished even when you're not.
One thing I did take the time to do: I wrapped my hat with a coordinating skinny scarf (think necktie). It actually came, unadvertised, with my bamboo tote. Talk about a fun surprise! It just happened to be red, white and blue and the perfect length and width to wrap around the hat. File that one under "better to be lucky than good." 🙂
I have several tee-shirt dresses in various styles for the miserable dog days of summer. Old Navy has been my go-to because the prices are good, the prints are cute and the fabrics are usually soft. It's all about function, but if I throw on a floppy hat or fedora it feels a bit more like fashion.
With today's casual message, I hope you have a relaxing weekend!  Thanks for visiting!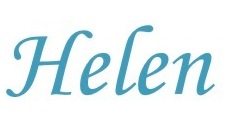 Bamboo Tote | Old Navy Dress | Converse Sneakers, also here, here, and here | Banana Republic Hat | Nordstrom Sunglasses