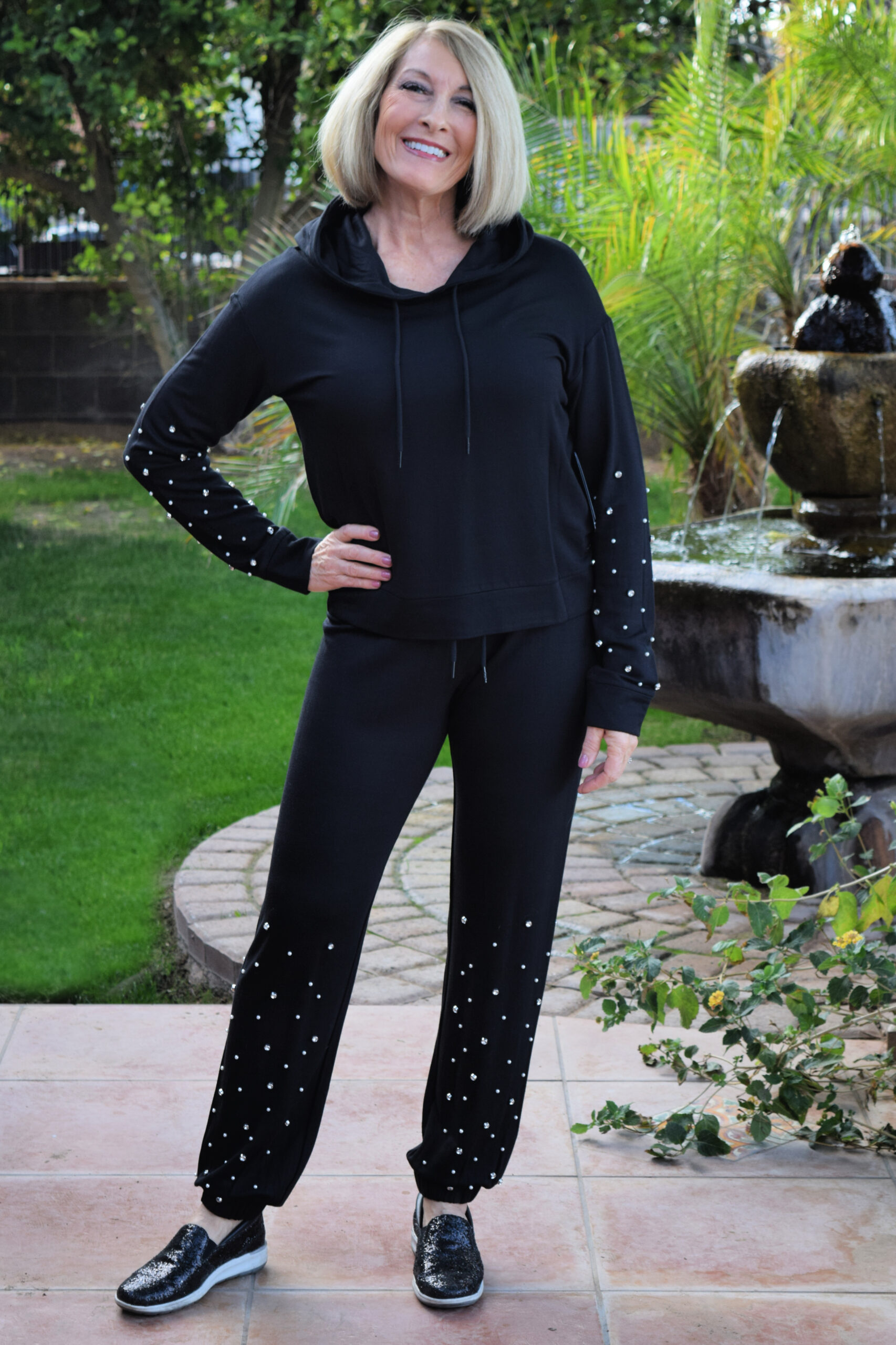 New Year's Eve is a distant memory. The month of January is almost over. Eek! That's a tough one to grasp! Just because the holidays are behind us doesn't mean we have to pack up the sparkle.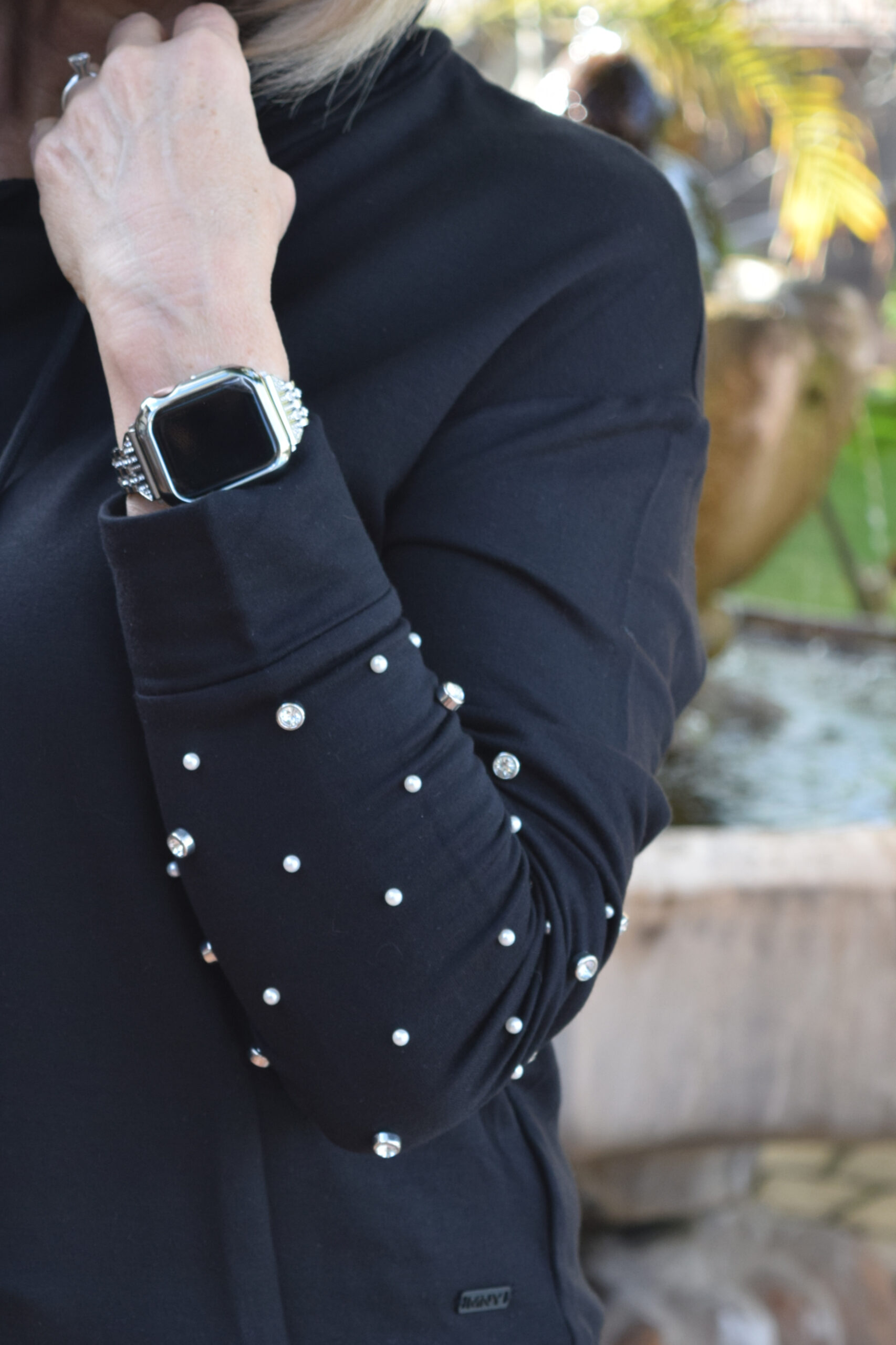 These pieces from Marc New York stopped me in my tracks the other day. Of course I had to try them out. Not only are they sparkly. . .they're so soft! They hug me like a cuddly teddy bear, but they're not confined to the bedroom. These sweats-that-feel-like-jammies are supposed to be worn out and about. Excellent!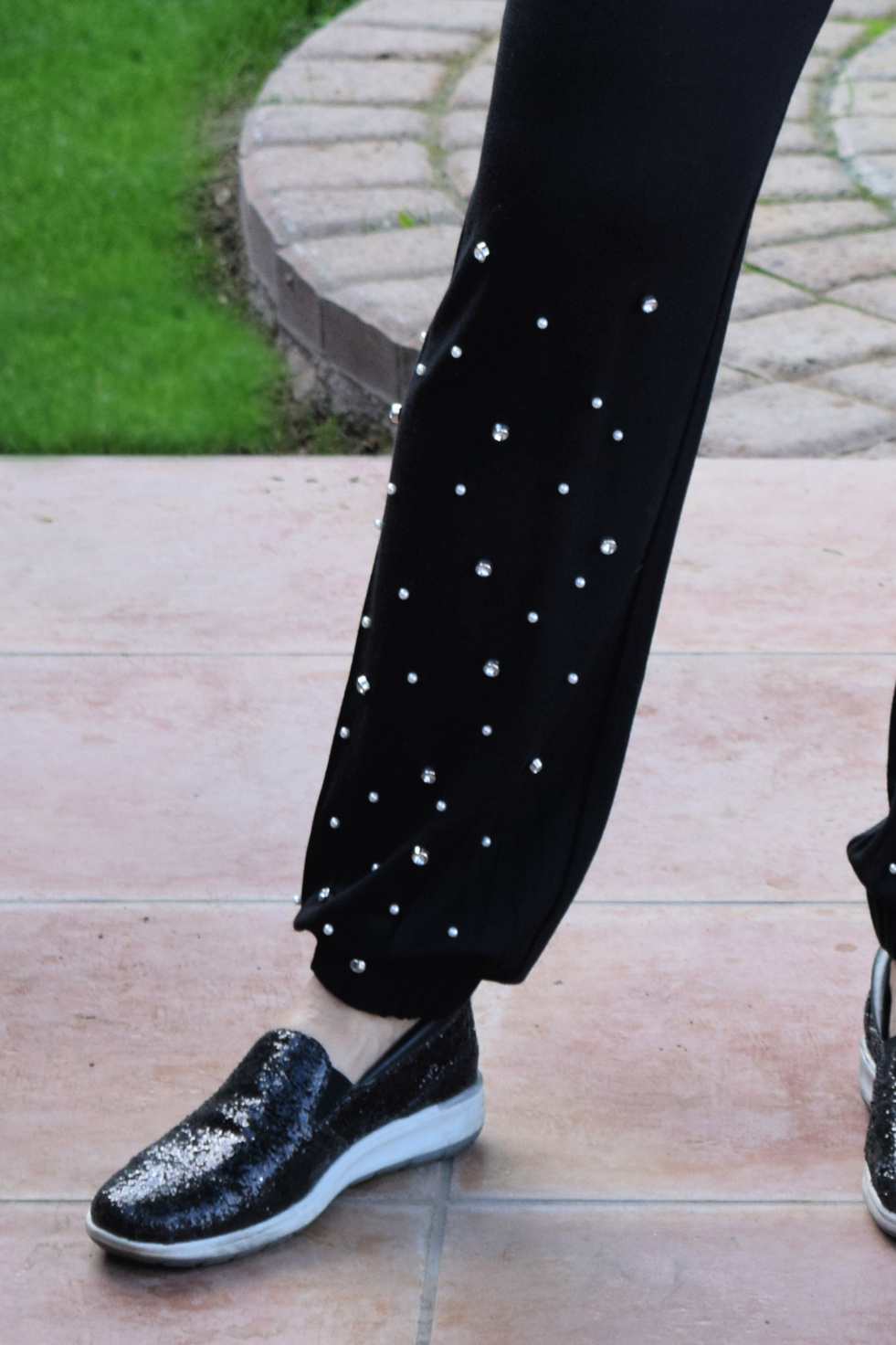 If you find yourself in athleisure more often than not (no judgment) here's a chance to up the ante with a little bling. I was in danger of going over the top when I added my sparkly Walking Cradle Orleans glitter slip ons, but I think it worked. And since Walking Cradles hug your feet the way these jogger pieces hug your body, you'll find "stylish comfort" really is a thing.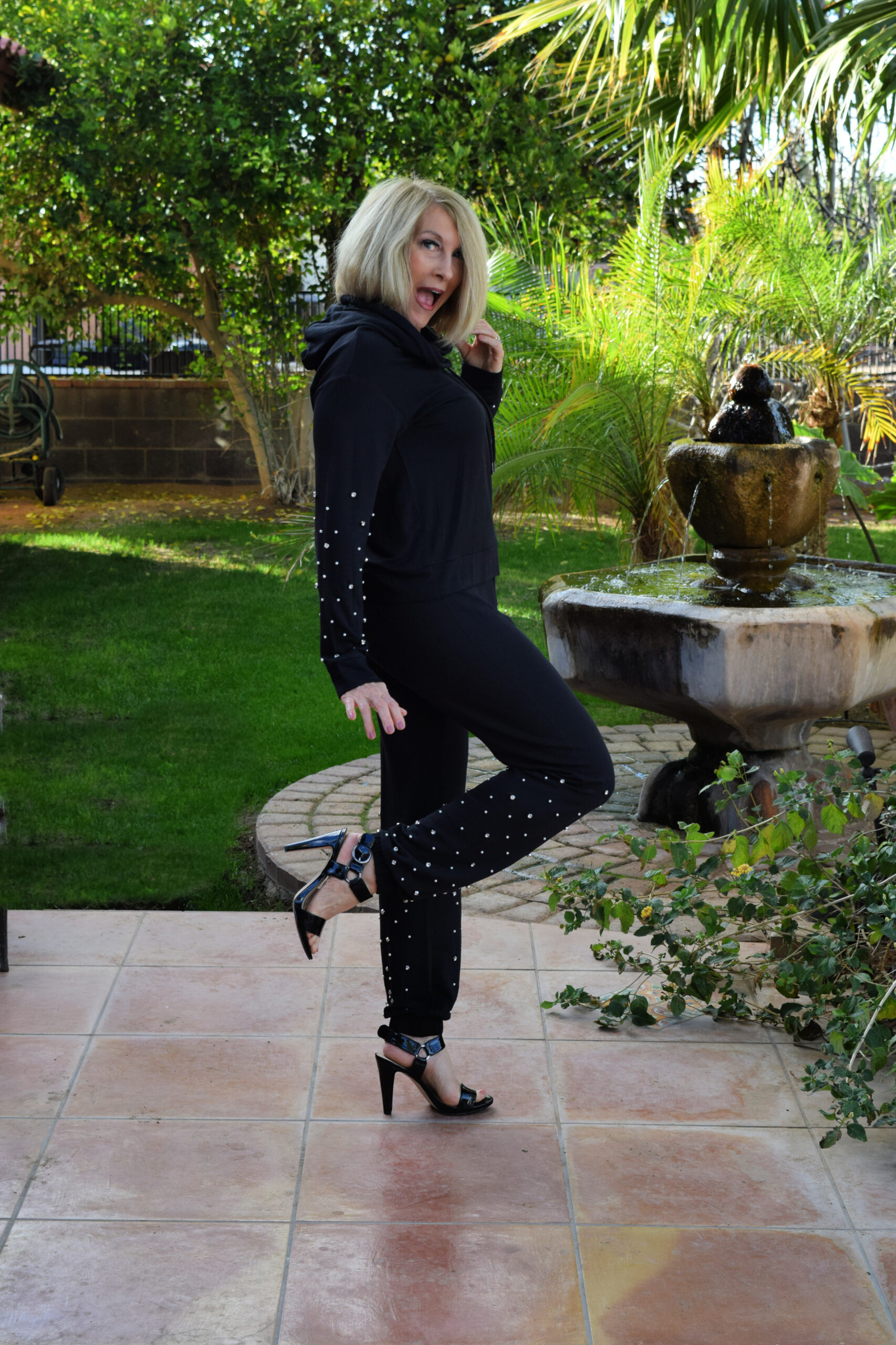 I wanted to up the ante even more, so I paired the joggers with my Karl Lagerfeld strappy heels. I picked them up at last July's Nordstrom half yearly sale and they're so versatile I'm getting a lot of wear out of them. I mean, I've added them to sweats for Pete's sake.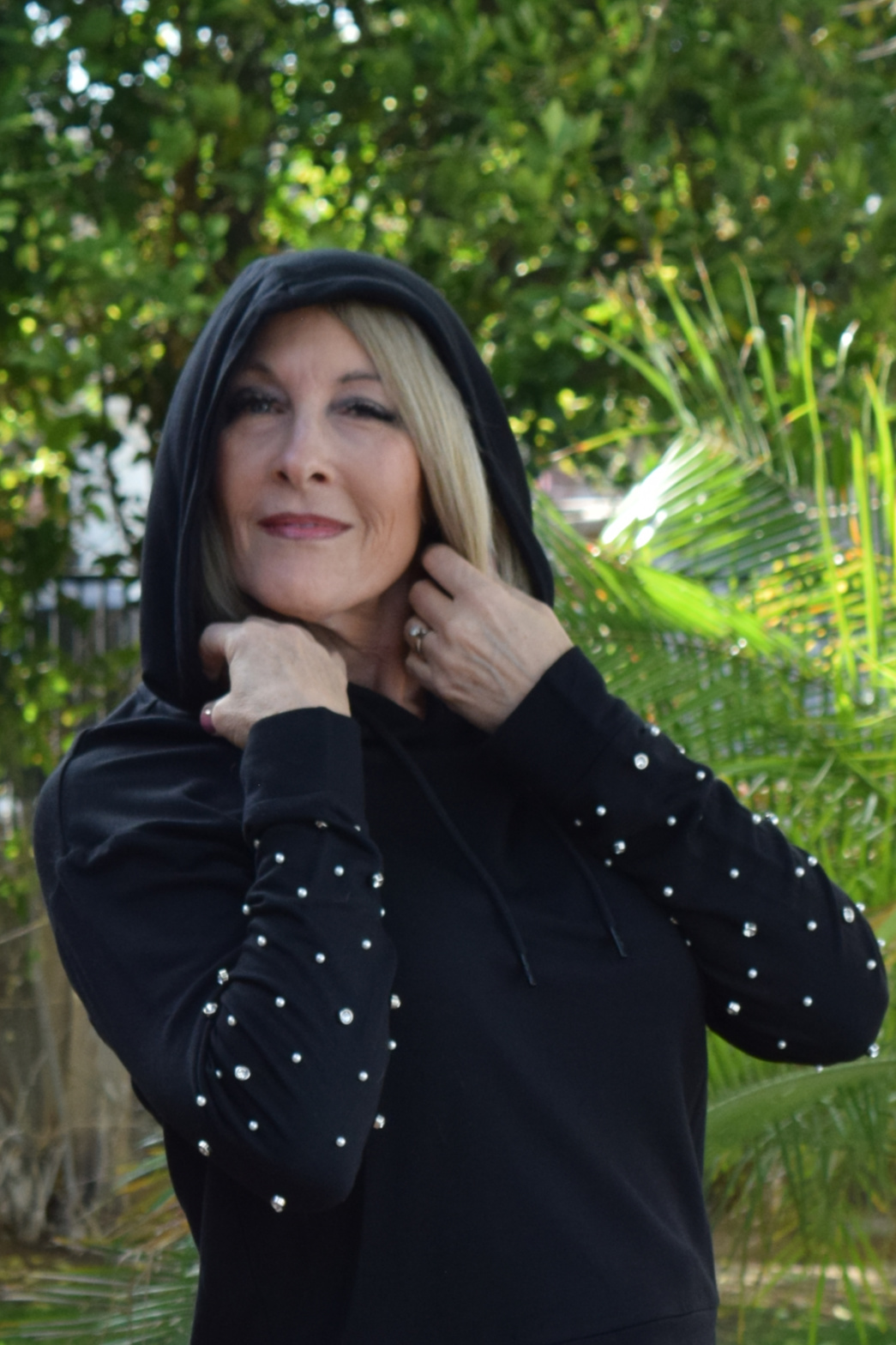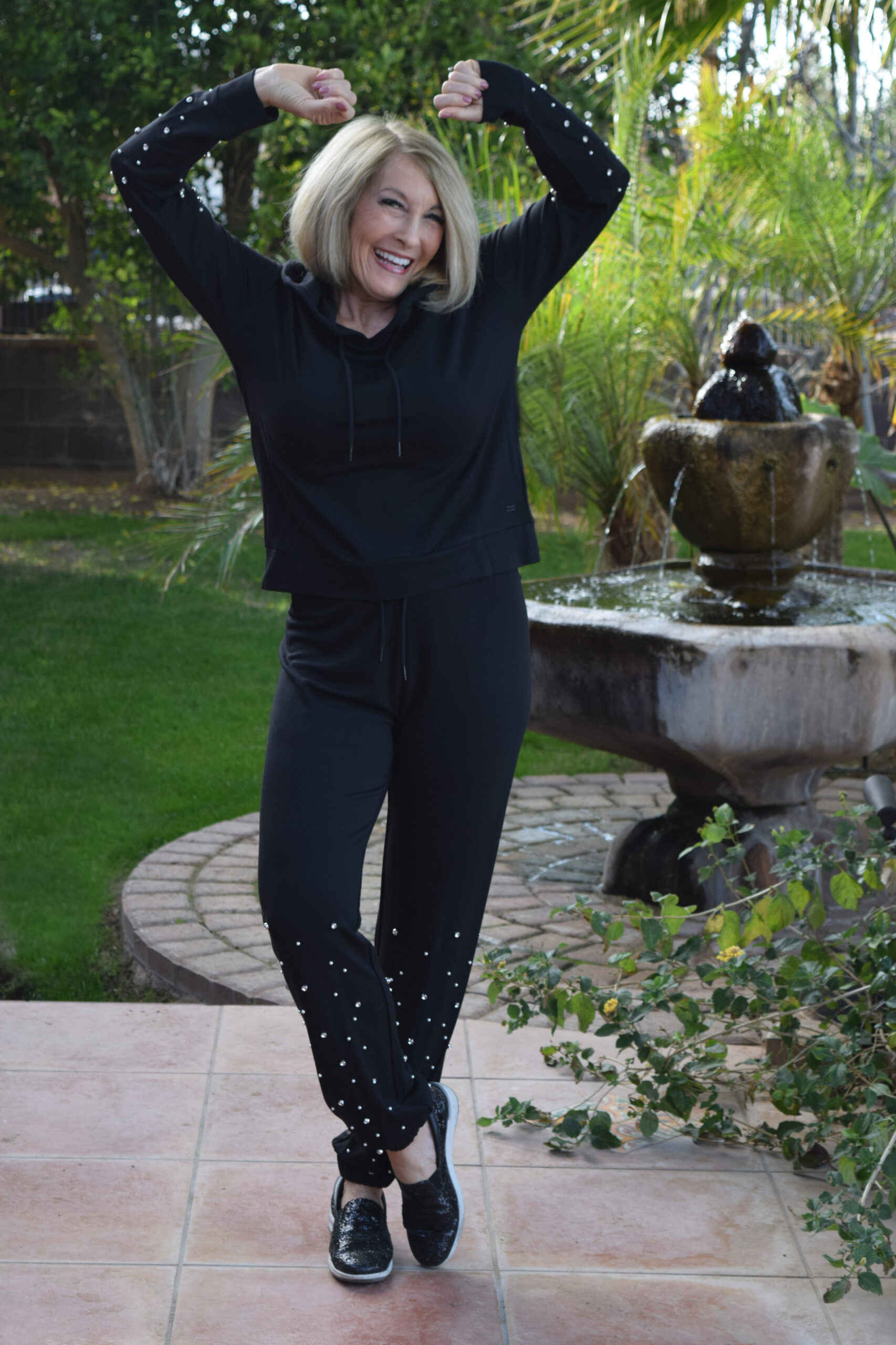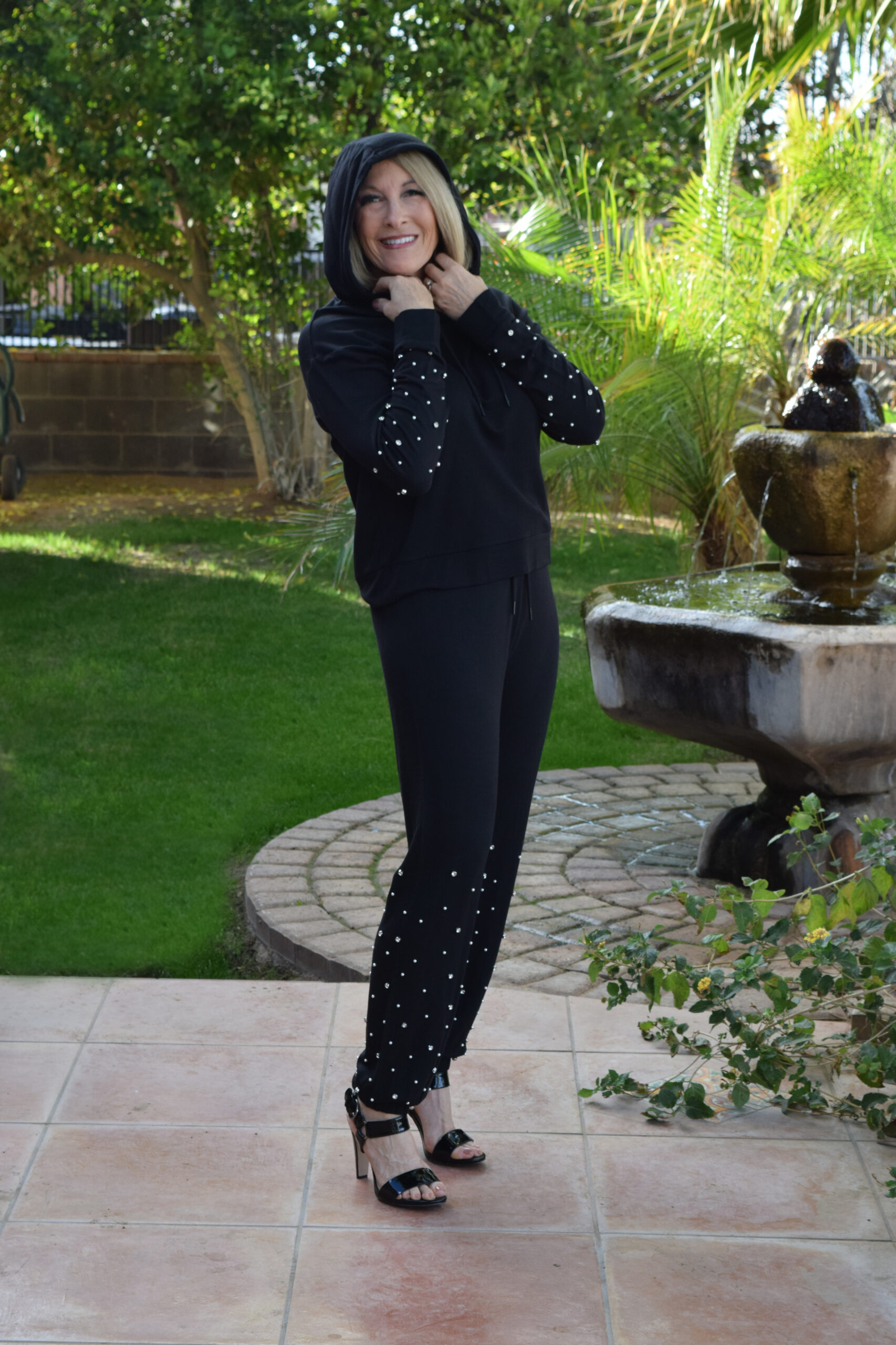 Nothing sparkly in your closet? No worries. Let your smile be your sparkle today!
XOXO