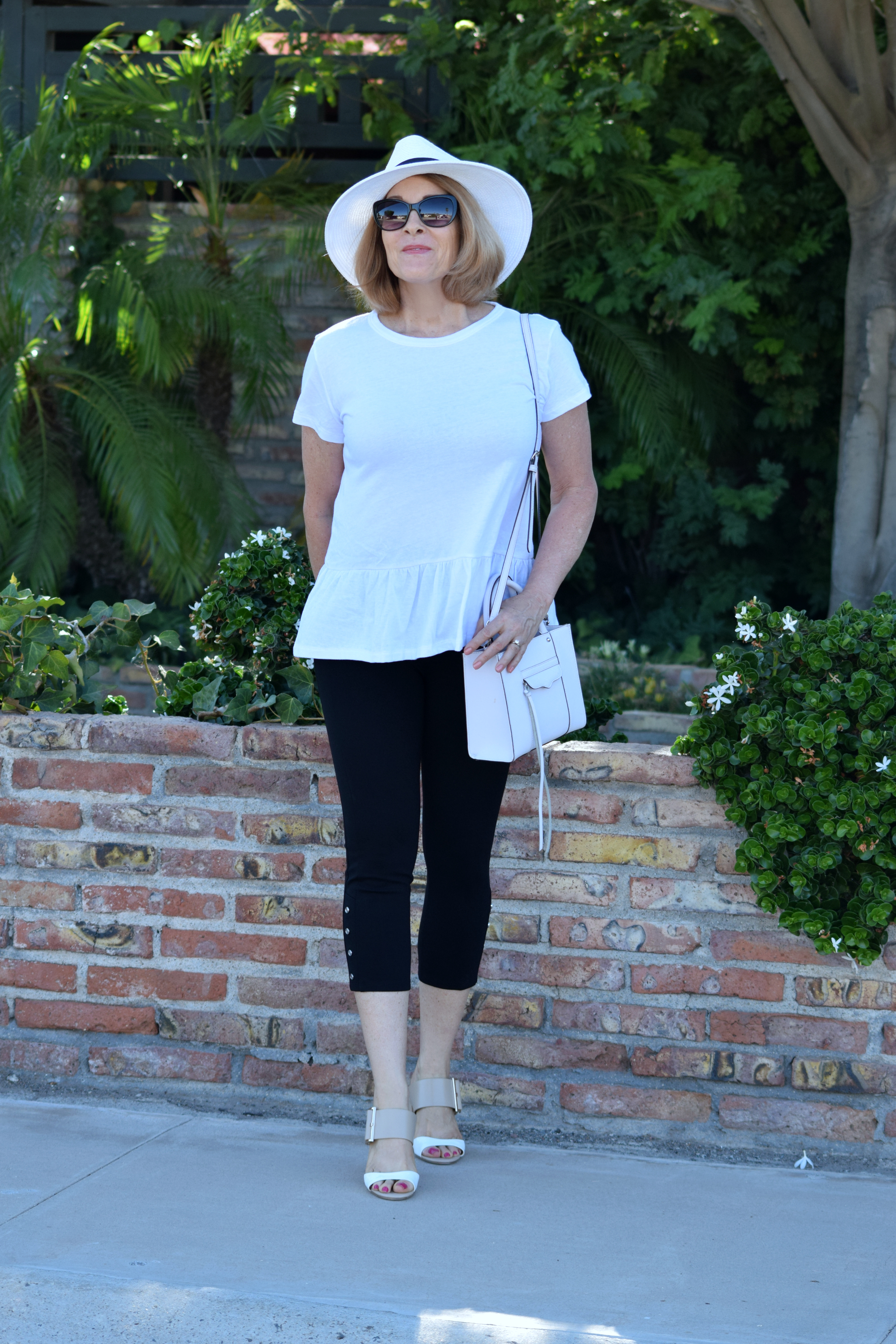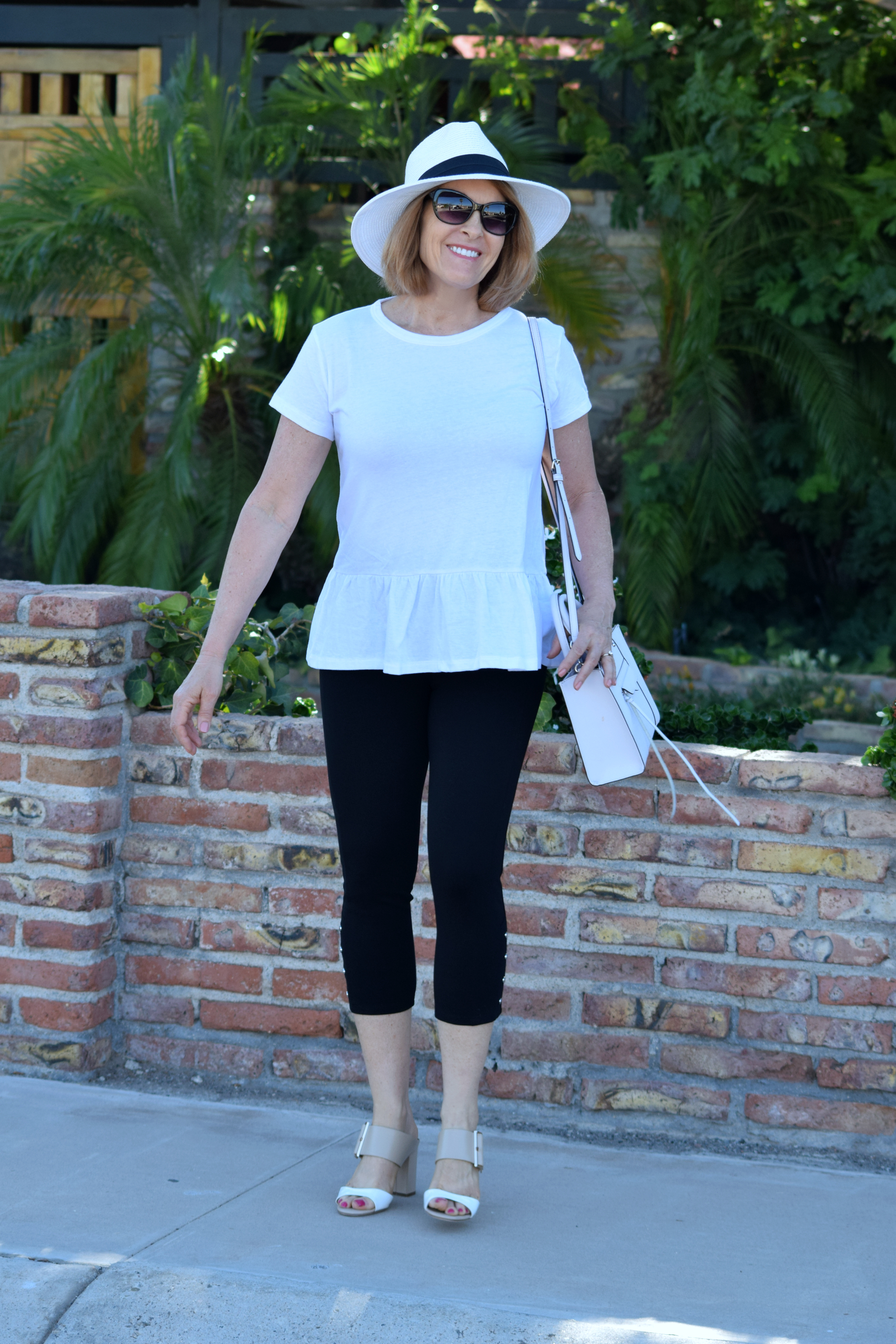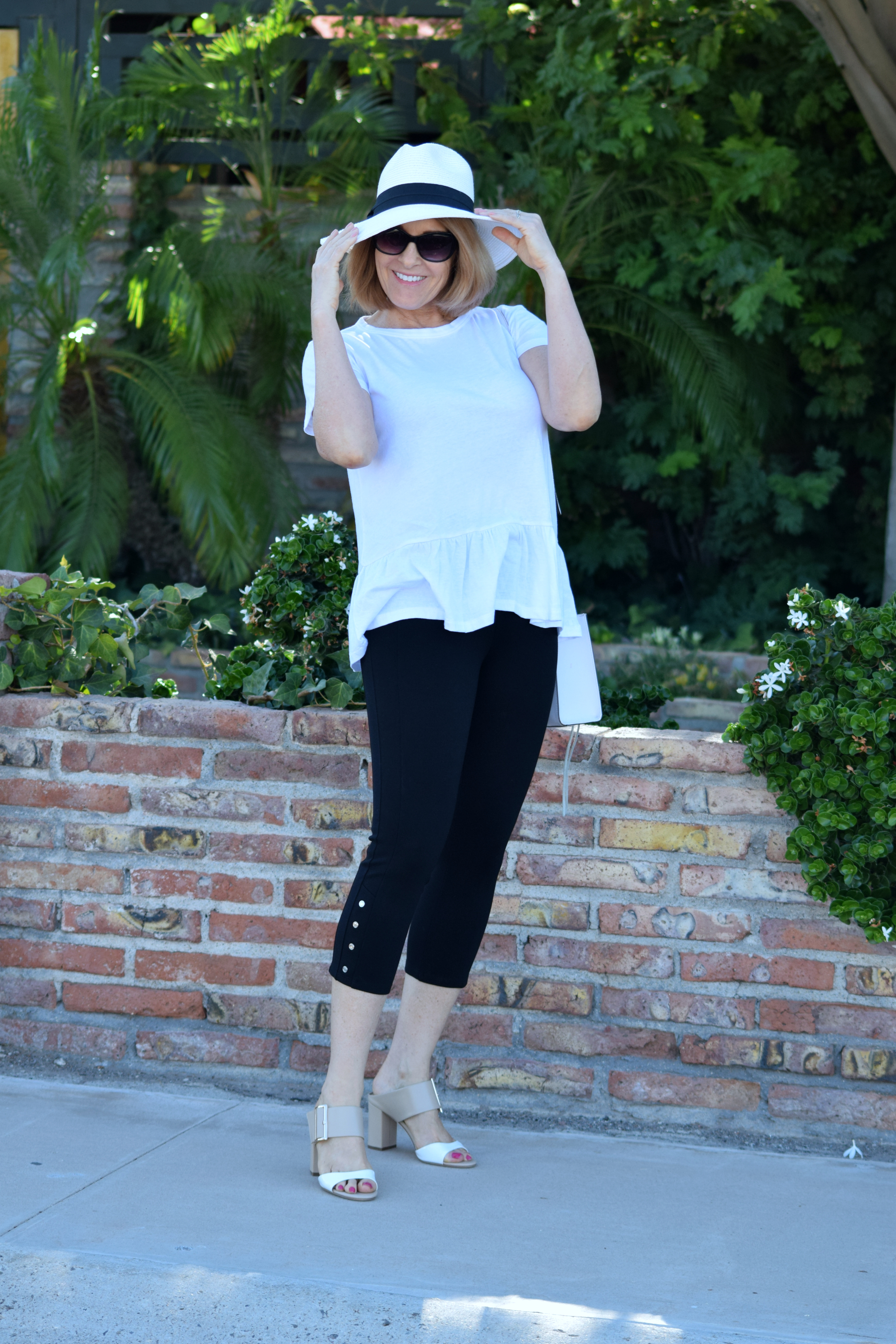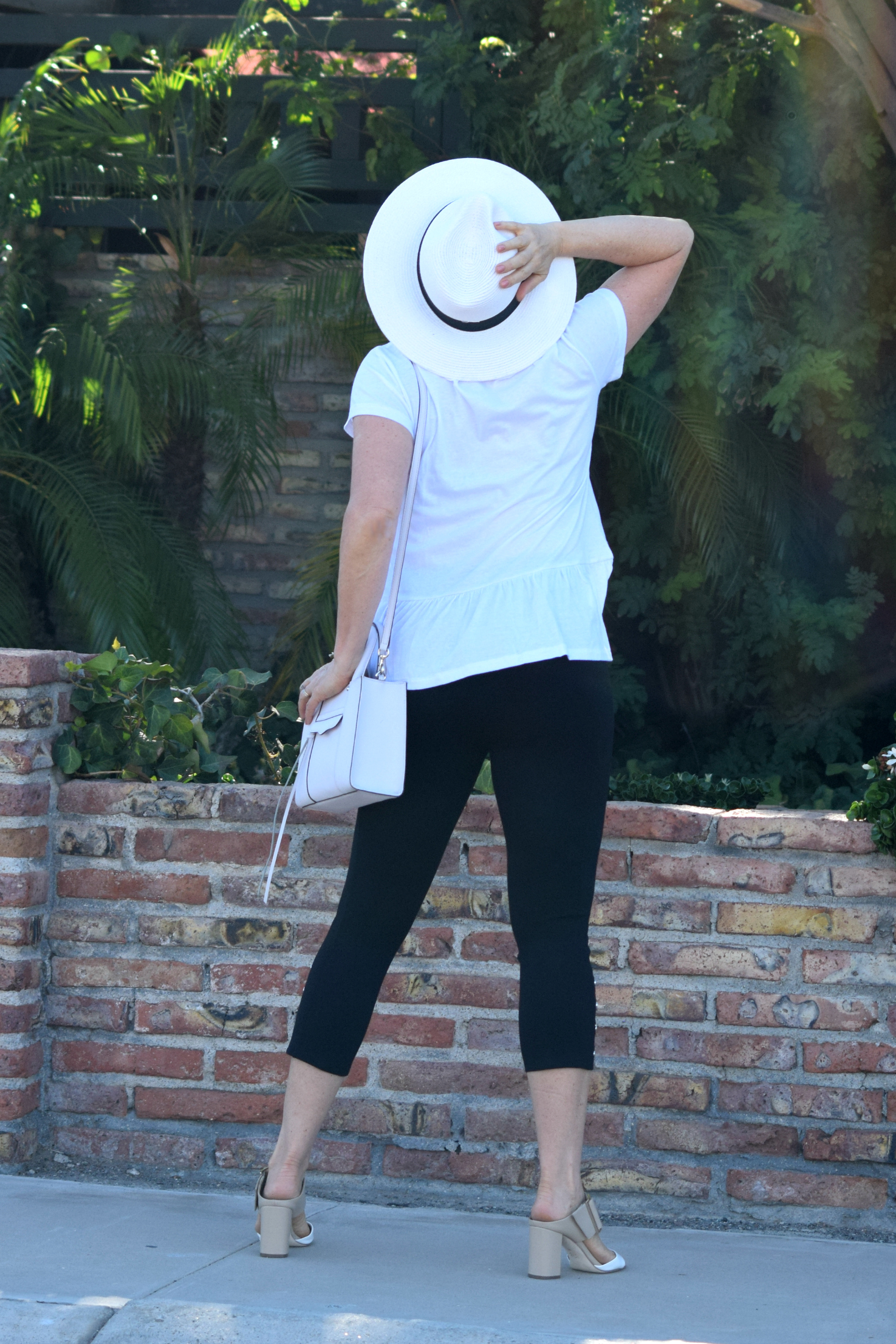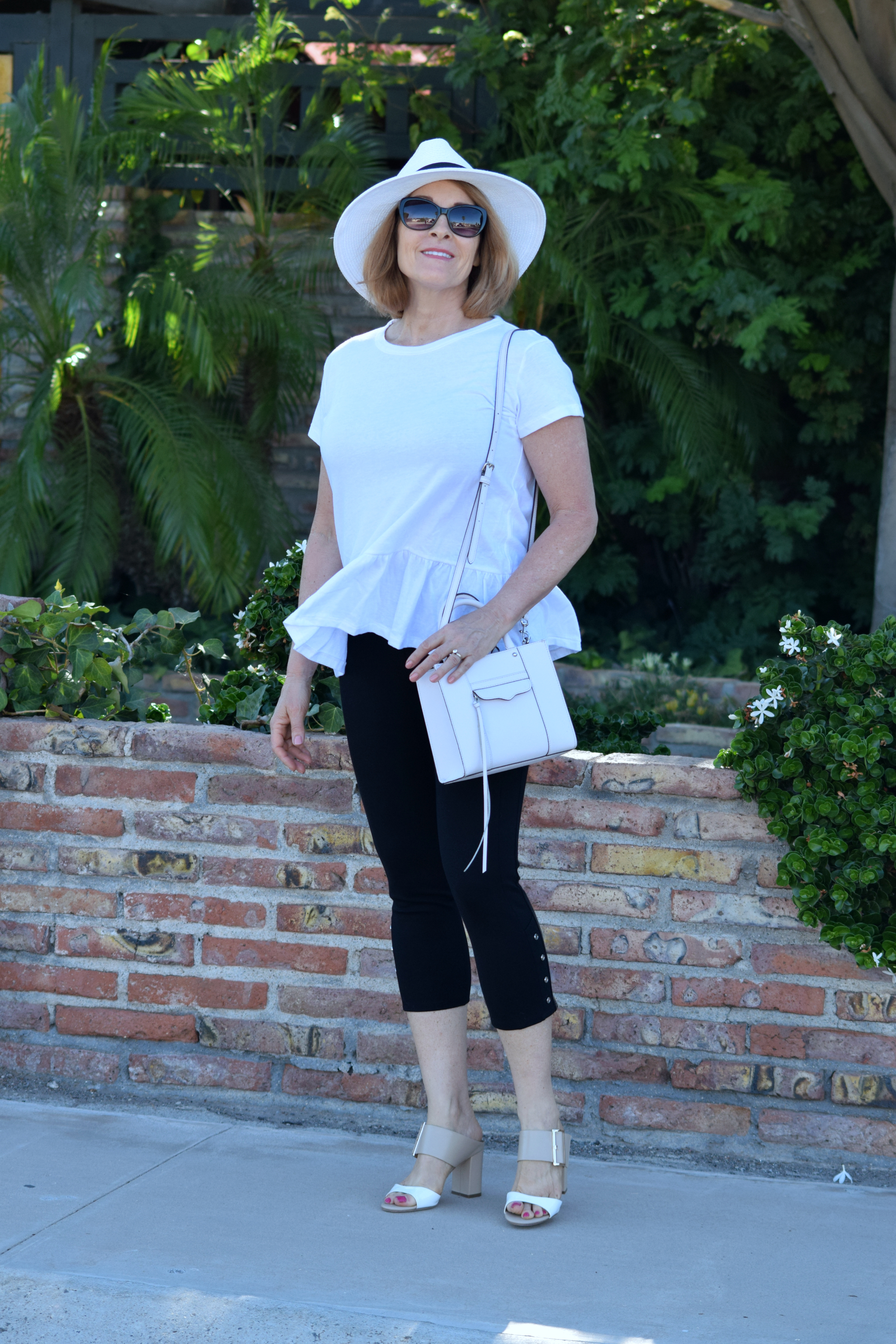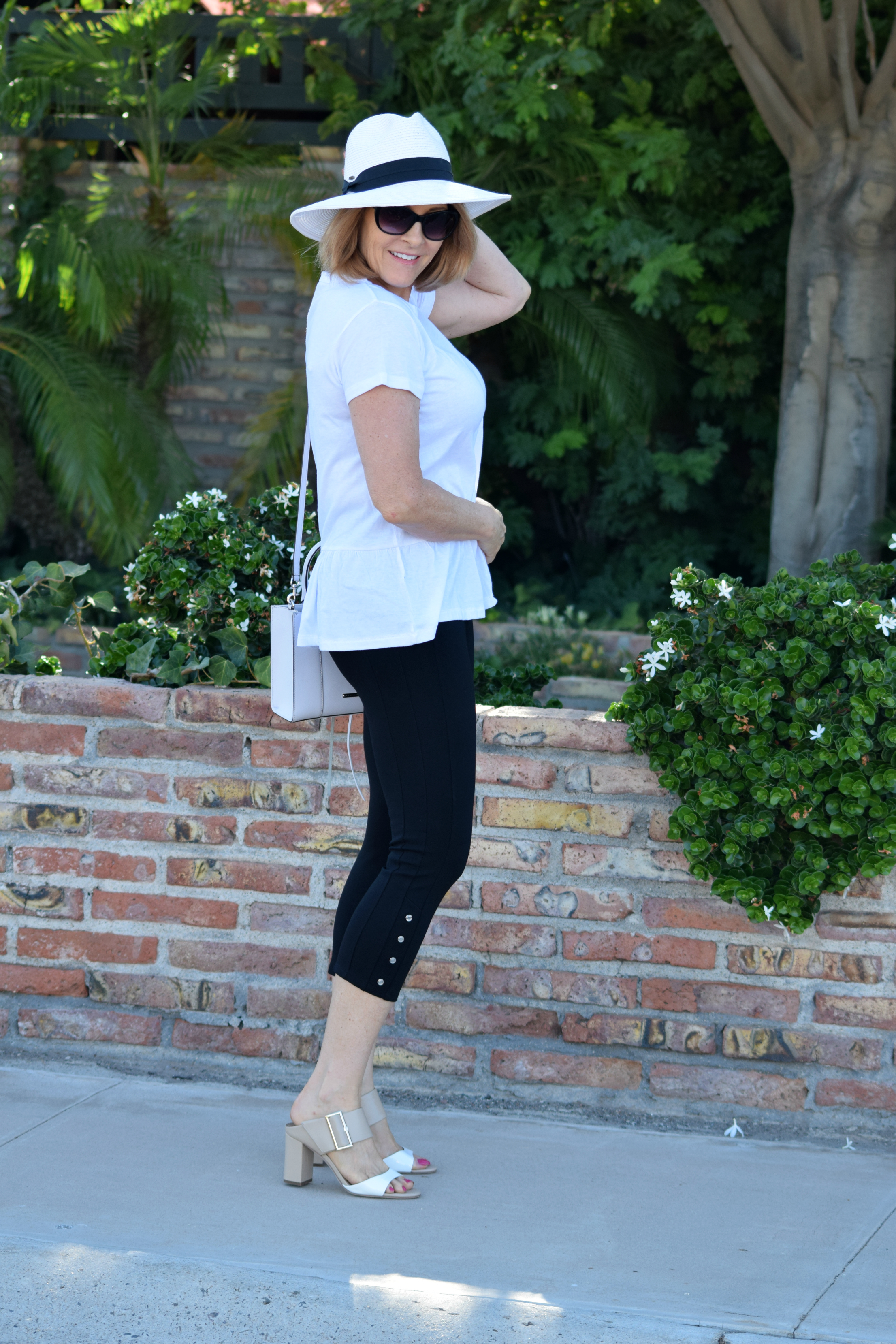 Top • Nordstrom | Pants • Peter Nygard Slims | Hat • options here, here, here, here, and here| Bag • Rebecca Minkoff, options here and here | Shoes • VANELi | Sunglasses • Similar here, here, here and here
Do you ever go through fashion phases?  Evidently I do.  It appears I've really gravitated toward black and white as we head into summer.  I bought some things I liked, put them together for the blog and voila! Two-toned looks abound.  Odd, since I'm such a fan of color, but the basics are classic, and the black and white combination is as classic as it gets.  As a little girl watching classic television shows and movies I had a hard time picturing that era in color.  It seemed as though they lived in a two-toned world.  Isn't that funny?  Am I the only one who thought that way?
I featured these pants recently here, and I must say the love affair continues.  They lift and shape in all the right places.  With so many color and style options they can easily become not just a wardrobe staple, but it's cornerstone.  Wouldn't it be fabulous to grab any pair of pants in your closet and know you'll look great in them?  I know we all try to curate to that goal, but honestly, there are some days I'll put something on and go, "Ugh."  Not so with these pants!
I have an exciting week coming up.  Three of our four girls and three of our five grandchildren are coming to town for the week.  It's nearly impossible to get all four together at once so I'm over the moon to have three.  I'm thinking a group pedicure is in our near future!
Do you have any plans for the weekend?  I hope it's a great one for you.  Thank you so much for visiting!