With a last name like Greenwell, it'a inevitable I do the occasional 'Wearin' o' the Green." With St. Patrick's Day less than a month away, it seemed a good time to show off my inner leprechaun.
This is one of those days when I'm runnin' and gunnin', but I wanted to remind you to join our Facebook page, Forever Fierce, the Midlife Revolution.  We're growing like crazy and brands are taking notice!  Don't be green with envy ( yeah, cheesy).  Be part of our movement!
Thanks for visiting!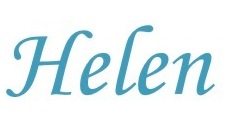 Karen Kane Lace Bell-Sleeve Top  also here and here  | Karen Kane Pants  |  Camisole, another option here  | Christian Louboutin Shoes, another option here