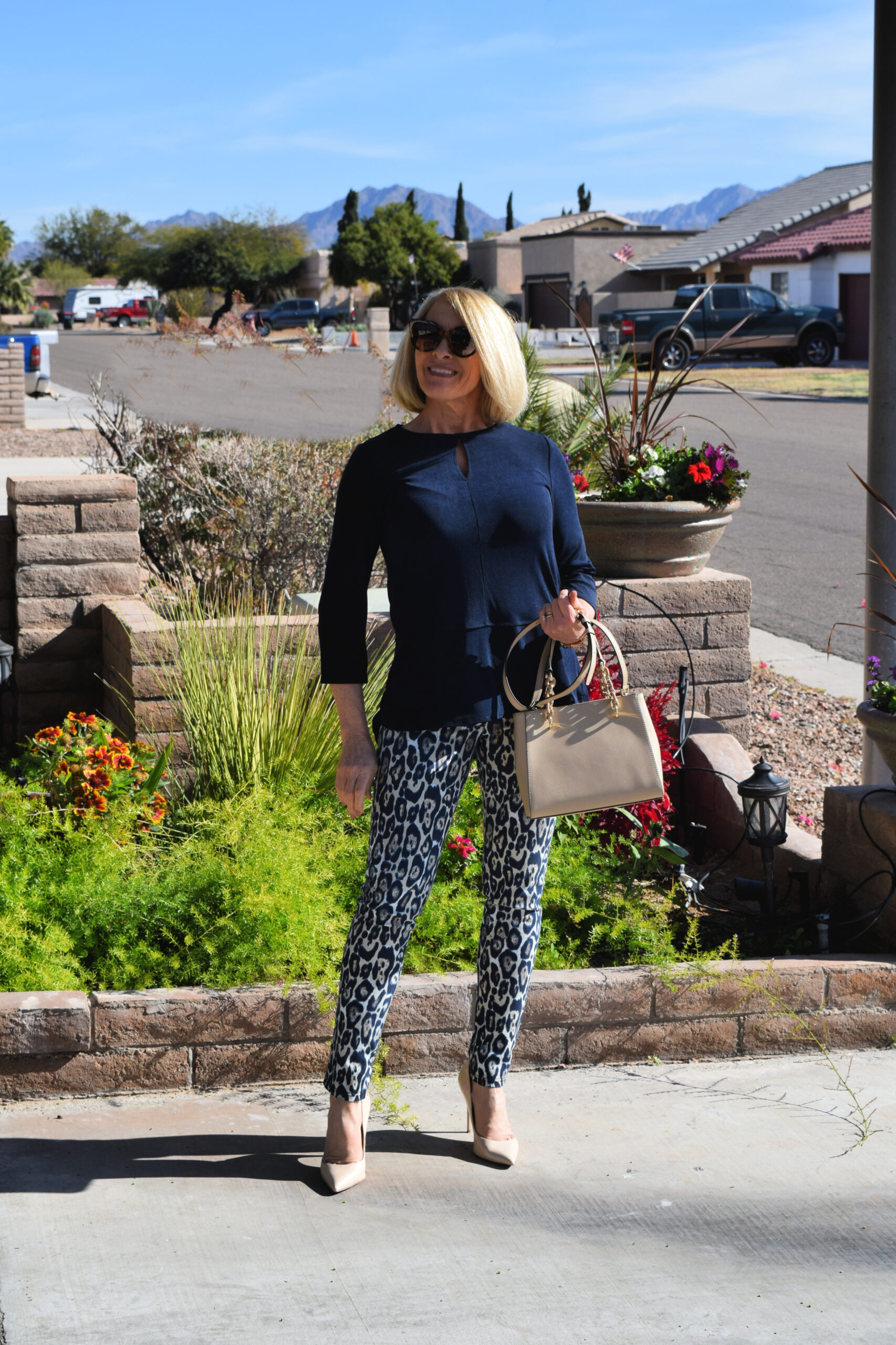 It's always fun to find a slight twist to a basic style. The variation on a theme. Just a little something that catches the eye because it's different. You get the idea.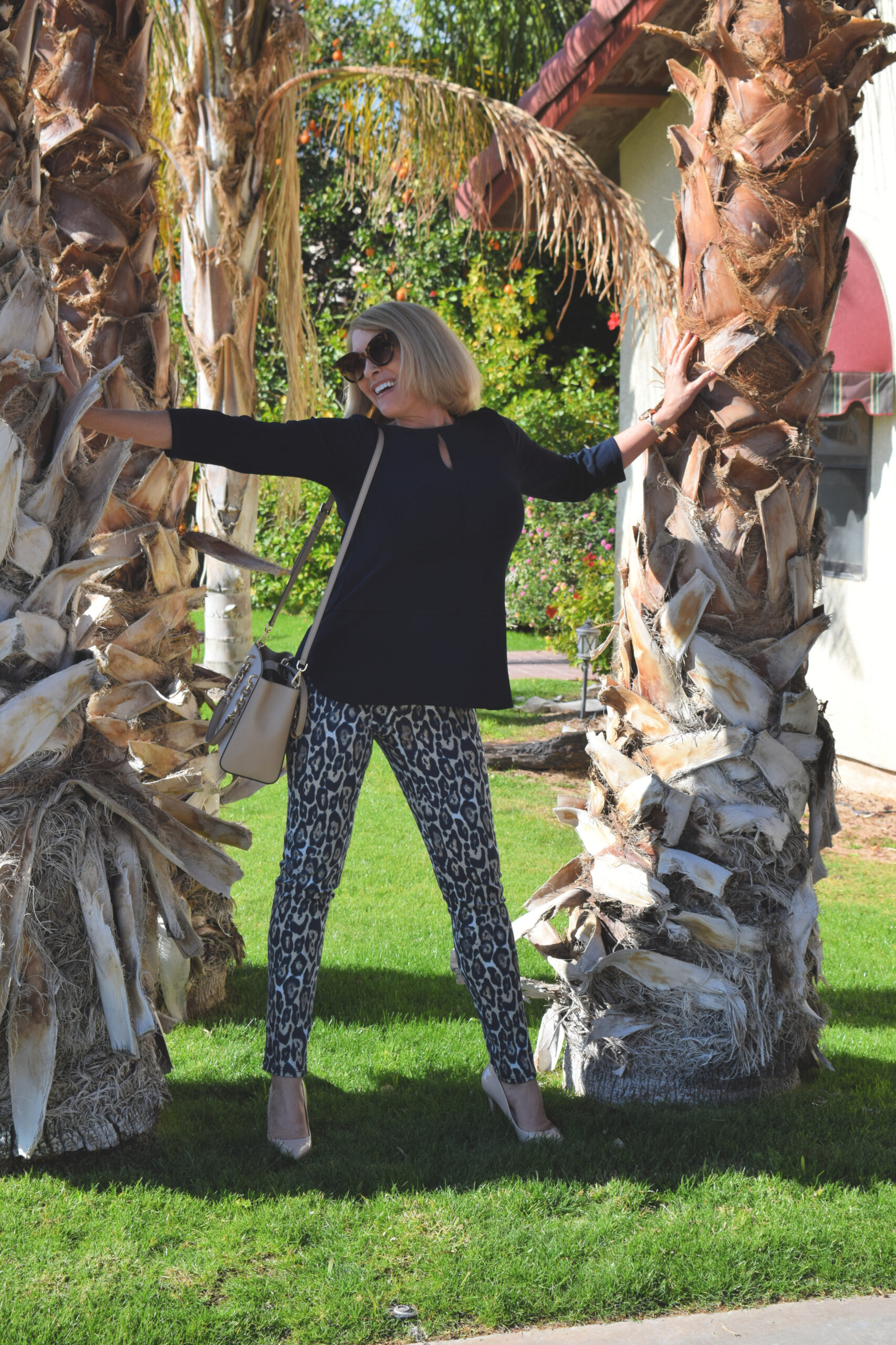 A great example are my Peter Nygard Slims in a blue leopard print. Designed to hold you in while creating a stir with this great pattern, you'll want to wear them over and over again.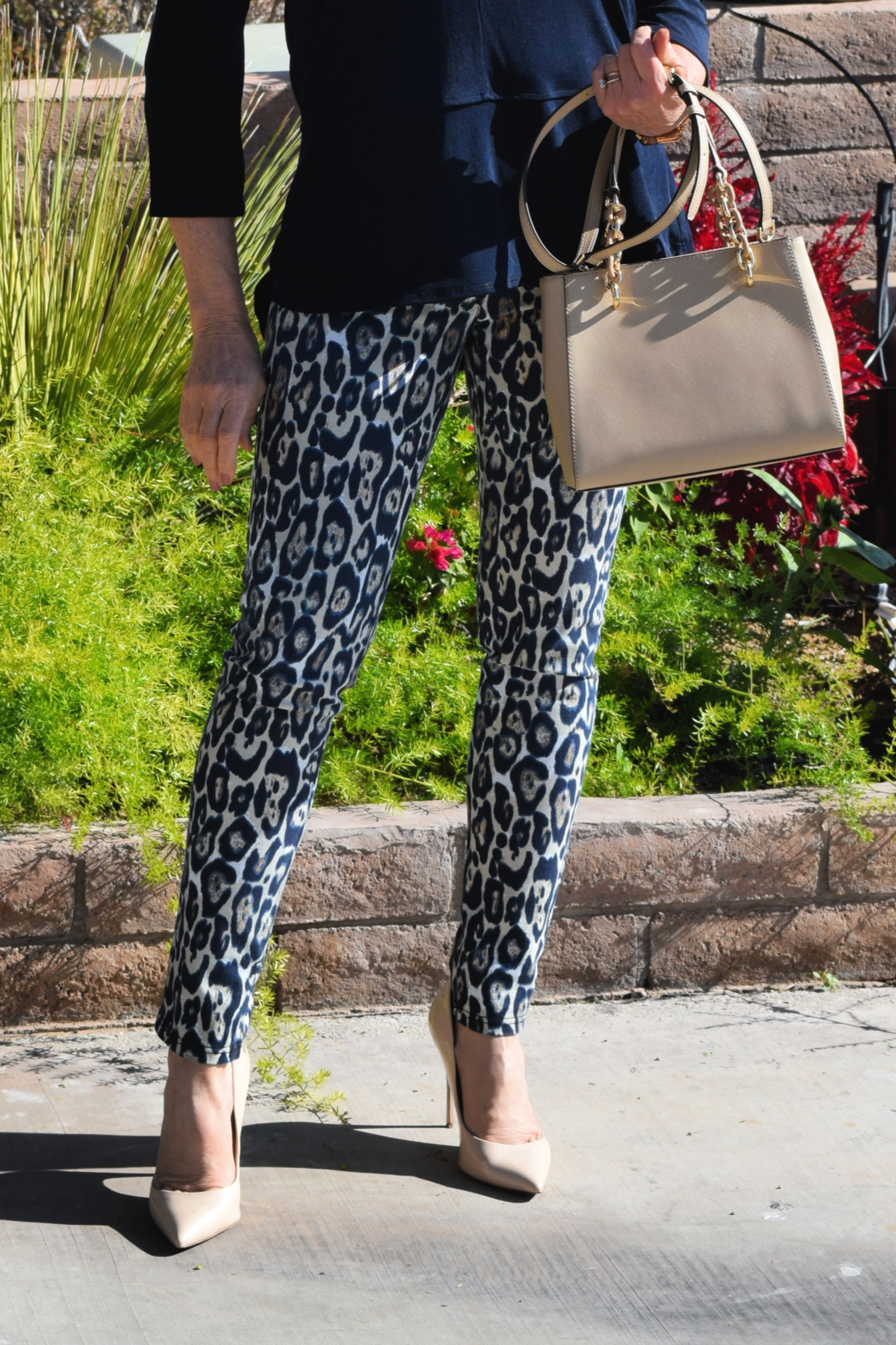 I'll be honest: they're not the easiest to pull on and off. They looked small when I grabbed them, so I sized up. For reference, I chose size 6-8, which they mark as small. I usually wear size 4 or 6. Even then, I wondered if I should have sized up even more. Once I got them on they fit fabulously.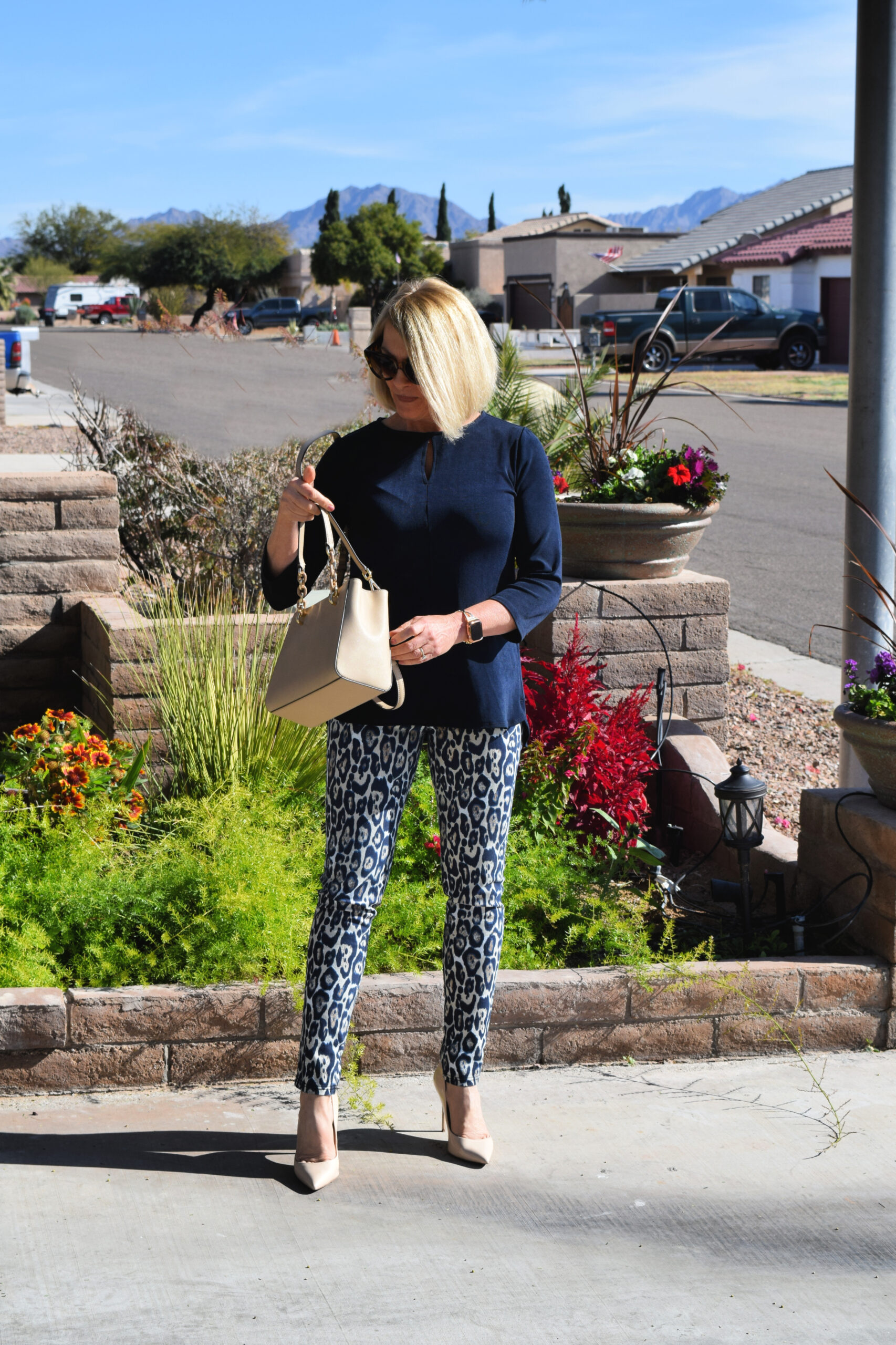 Since I'm a little late posting these, only the larger sizes are available at Dillards online. Smaller sizes may still be available in stores. There are some other, really great prints available and I've linked some similar blue leopard styles below as well.
As I'm gearing up for my busy season, I'm trying to determine a posting schedule that maintains some semblence of a routine without tying me to yet another deadline. As I've said many times before, it's a balance. So rather than posting Monday, Wednesday and Friday, last week became Monday, Wednesday and Sunday. This week is shaping up to be Tuesday, Thursday and probably Saturday.
The best way to be sure to catch the latest posts are to subscribe to my email list. You'll get notifications straight to your inbox as soon as a post goes live.
The other thing I want to post more of are some of my workouts, just to give you some dieas of the things that have been working for me. I still concentrate on resistance training, whether with my own body weight or true "weight training," as well as cardio, both for the cardiovascular benefits from which it gets its name, and to help with weight control.
Becoming more important to me are moves to maintain and increase mobility and flexibility. I've discovered post-injury mobility can be restored, and that's made all the difference in the things I can do. These are things I want to share with you but they take a little more time and effort to put together.