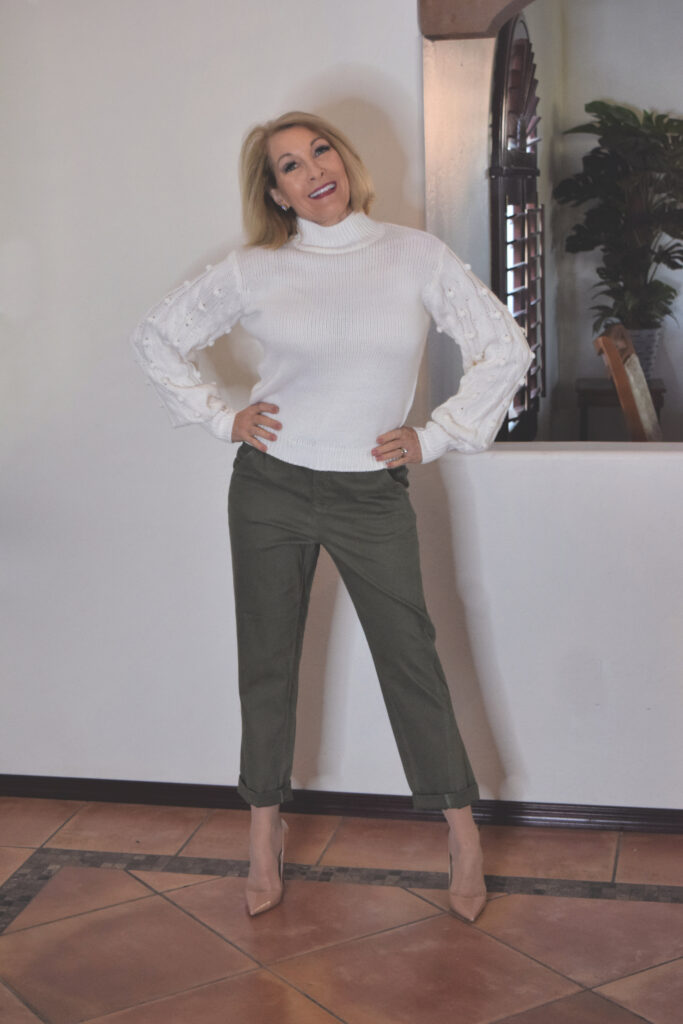 Bring on the pom poms! How cute is this sweater? Seriously, cream-colored sweaters are a dime a dozen. When we find one with a little added pizzaz – fabulous!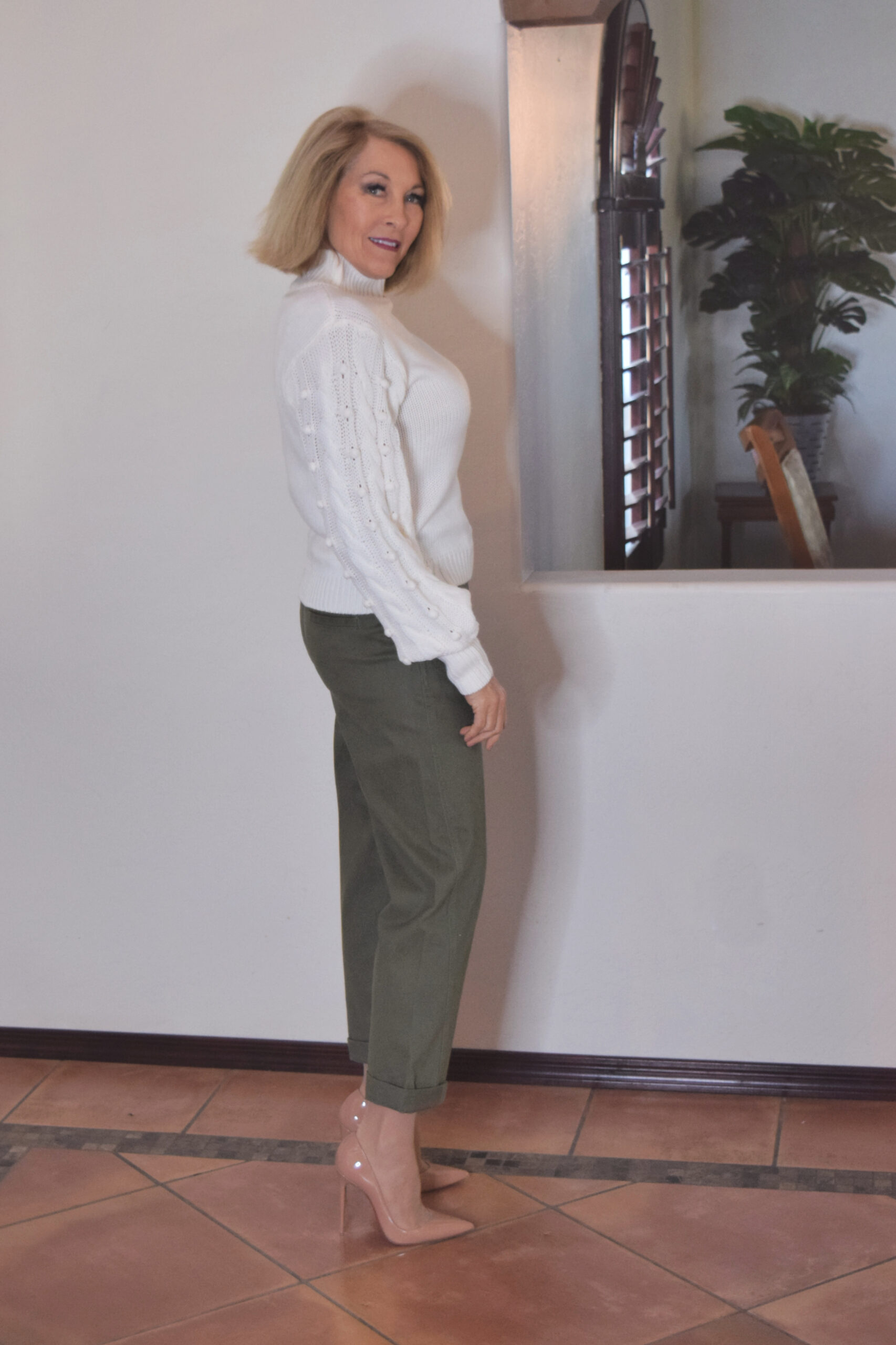 Dressing up casual pants with red sole pumps was a fun departure. Okay, with a pair of heels, "casual" went out the window, but I think that's part of the appeal. You can dress up just about anything with a pair a dressy shoes!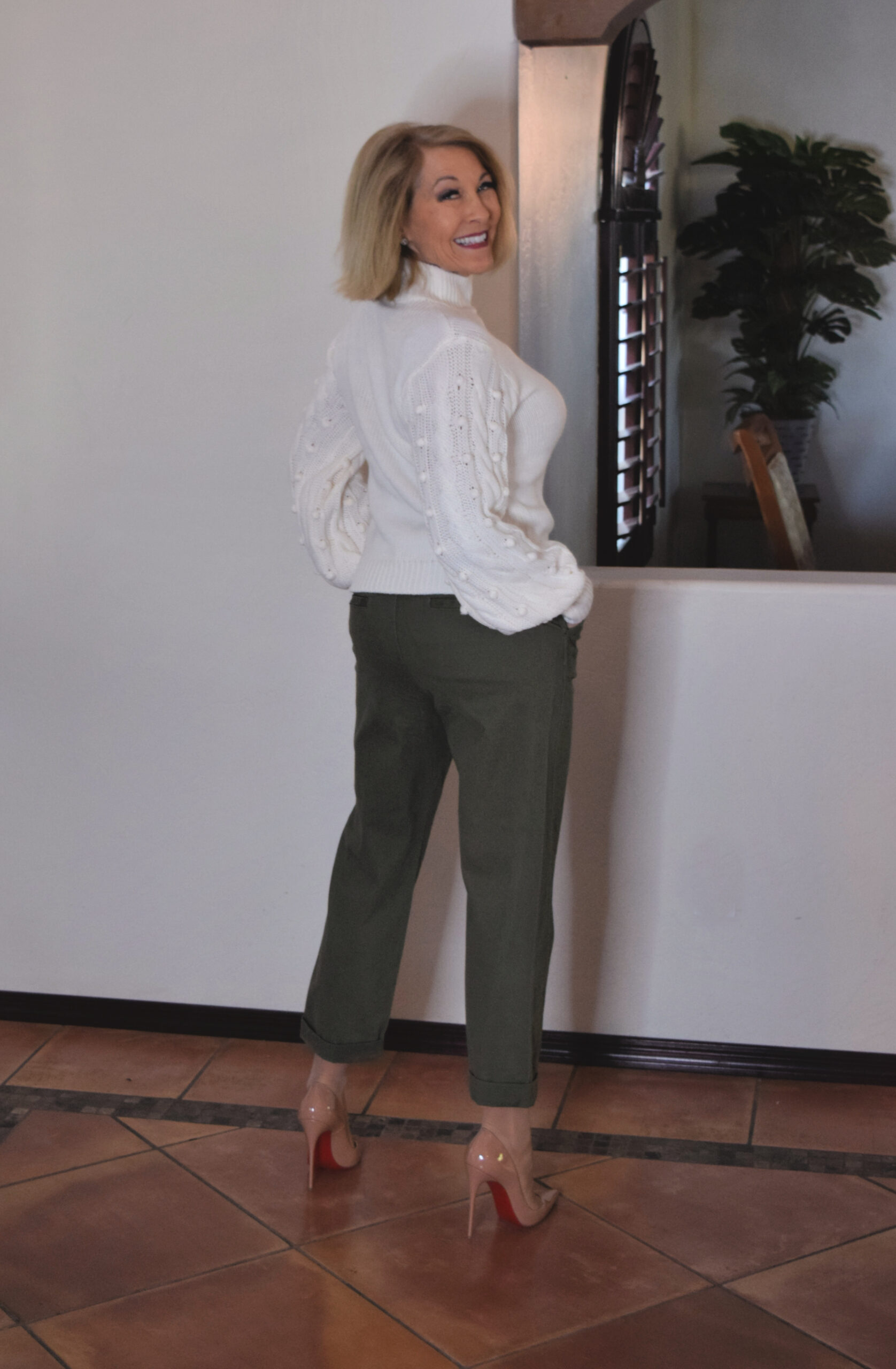 These pieces are really soft, making them an excellent option when you want to feel cozy. Gibson & Latimer is a Dillard's brand. The price point is probably considered midline. The pants are now permanently reduced to $54; the sweater is also reduced, now $65 but the shoes – well, they're close to $700.
The sales prices are pretty great, but I've found some even better prices which I've linked for you below.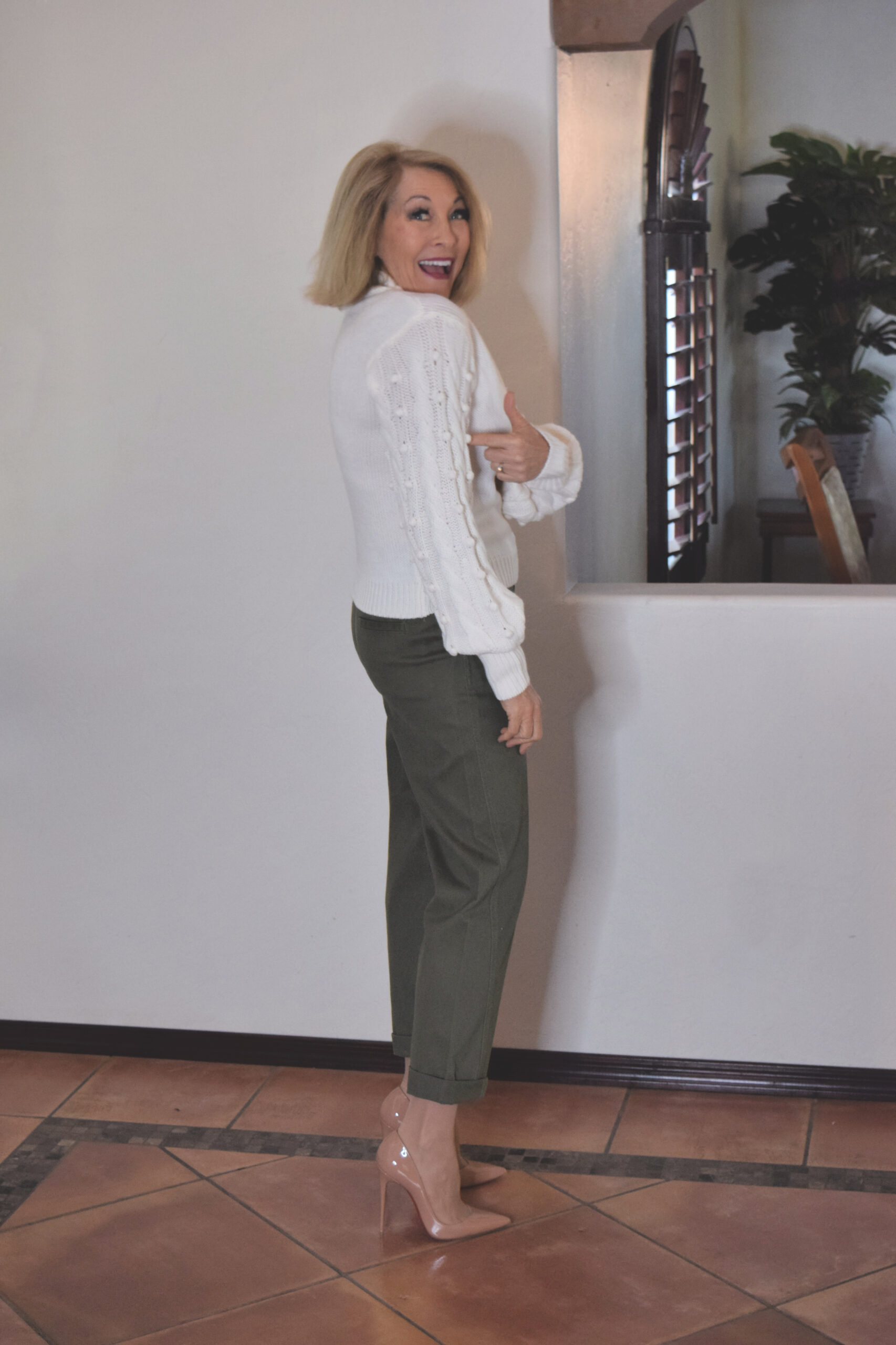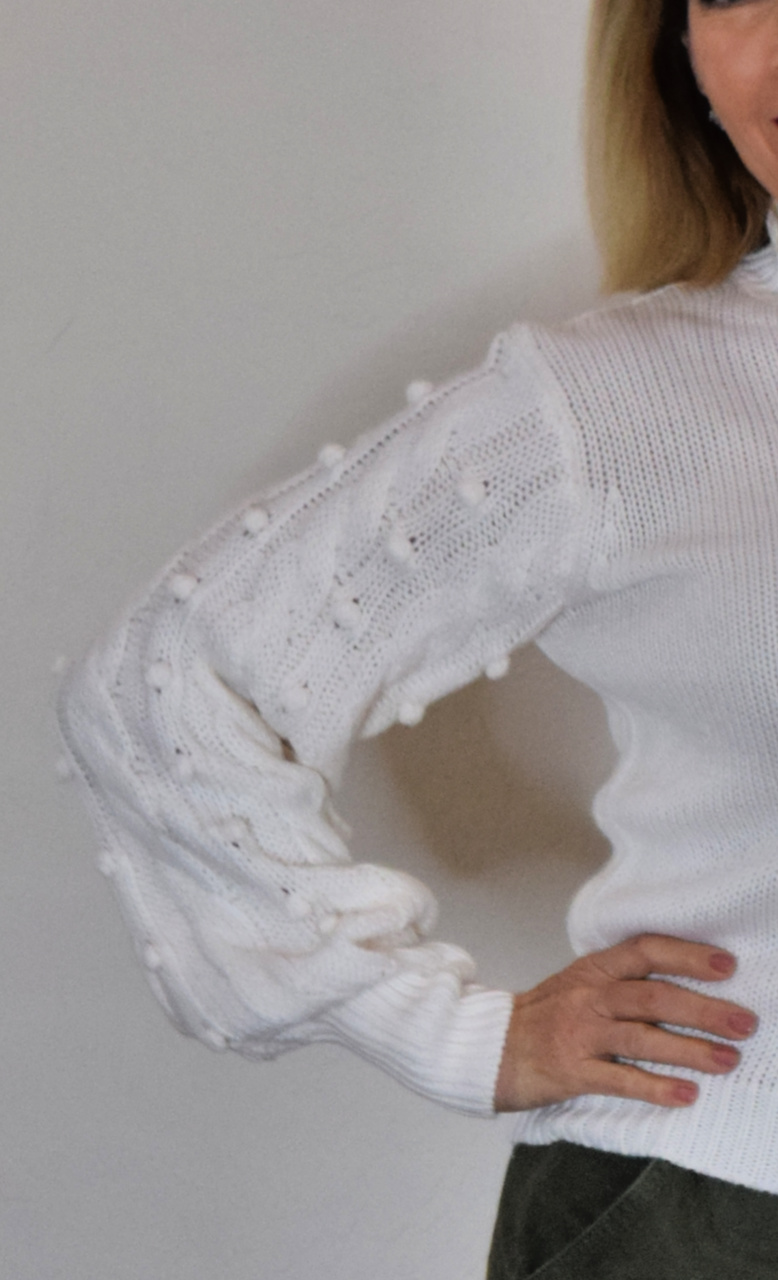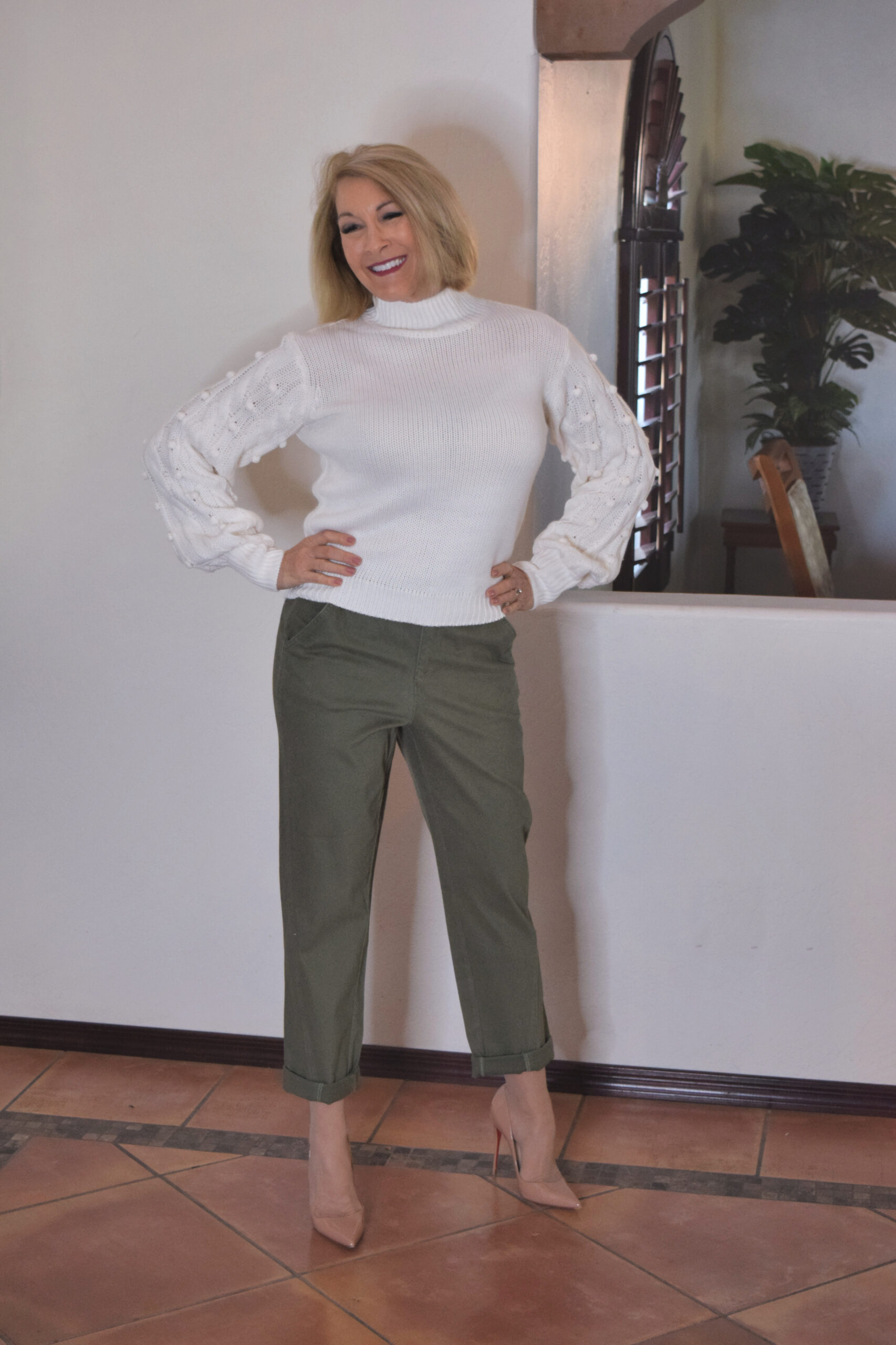 Whichever option you choose, you'll love this easy look.
Enjoy your weekend!