I'm having a little attitude lately.  But in a good way.  We're getting ready for Forever Fierce Day this Monday and it's got me thinking about what it's like to be Fierce at Midlife.  I'm excited to share with you some friends and family members, woman I would consider Fierce, sharing what that word and concept means to them in their lives.  As someone who grew up a bit passive, more often than not doing what was expected, I find now I do more of what I want.  I care less about others' opinions of my actions.  If I choose clothes or a lip color not normally worn by women my age, so be it.  It's fun, light-hearted and enjoyable.  There is enough seriousness in the world without stressing over concerns about how others perceive us.
I'm not talking about how we treat others.  Being kind, thinking of others, showing civility and good manners are always important.  We should care how we're seen in that light, because that speaks to the respect we show for others.  Under the law of reaping what one sows (aka what goes around comes around) you can't expect others to treat you with true kindness if you don't initiate, or at least reciprocate.
Back to attitude in midlife – how is your attitude different than when you were in your teens, twenties, thirties, even forties?  Are you bolder?  More apt to try new things?  I hope so!  I remember reading the book Finish Strong, about the last year or so of a presidency in a lame duck term.  The president's rally to his cabinet was to finish strong, to continue to do good for the country rather than relax through the end of the term, congratulating themselves on a job already well done.  I've adopted that philosophy, and it's so much easier now that I'm older and the opinions of others don't shape me as much.  That's my new attitude!  What's yours?
Happy Friday, Friends!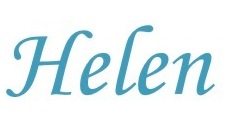 Dillard's Dress (on sale!), similar here, here and here  |  Steve Madden Boots (also here), others here, here and below  | Chico's Earrings  (last seen here), others here and here  | Target Cap  |  MAC Lip Pencil in Candy Yum Yum   | MAC Lipstick in Candy Yum-Yum
}