If you're looking for a statement-making dress that doubles as body-flaw camoflauge, consider a colorblock pattern.  Bright colors in front catch the eye (there's the statement) while dark colors along the sides create a leaner-looking silhouette (and there's the camoflauge).
Colorblock patterns can draw the eye up or down, depending on the colors used and their placement.  Looking to slim your hips? Look for darker colors below the waist and keep the brights up top.  The opposite can be used to minimize a fuller bustline.  Even women with short bodies, like yours truly, can take advantage of large sections of bright shades as long as there are darker colors along the sides.  The black sides of my dress create a longer, leaner-looking frame so I don't look as though I've been cut in half by the white and black horizontal stripe below the bustline.
If these bright colors are too far from your comfort zone, this dress comes in many different color arrays.  I've linked several below which run from neutrals to a lovely royal blue.  Many are on sale, so you're certain to find a combination you'll love!
Thanks for stopping by!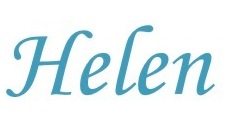 Calvin Klein Dress This dress comes in a host of color combinations which I've linked below.  I've also linked several other pink and orange colorblock dresses here , here and below)  | Calvin Klein Cropped Cardi  |  Sam Edelman Shoe (also here and here  |  Fedora, old, others here, here (I love the light grey!) and below  | Rebecca Minkoff Bag, also here and here