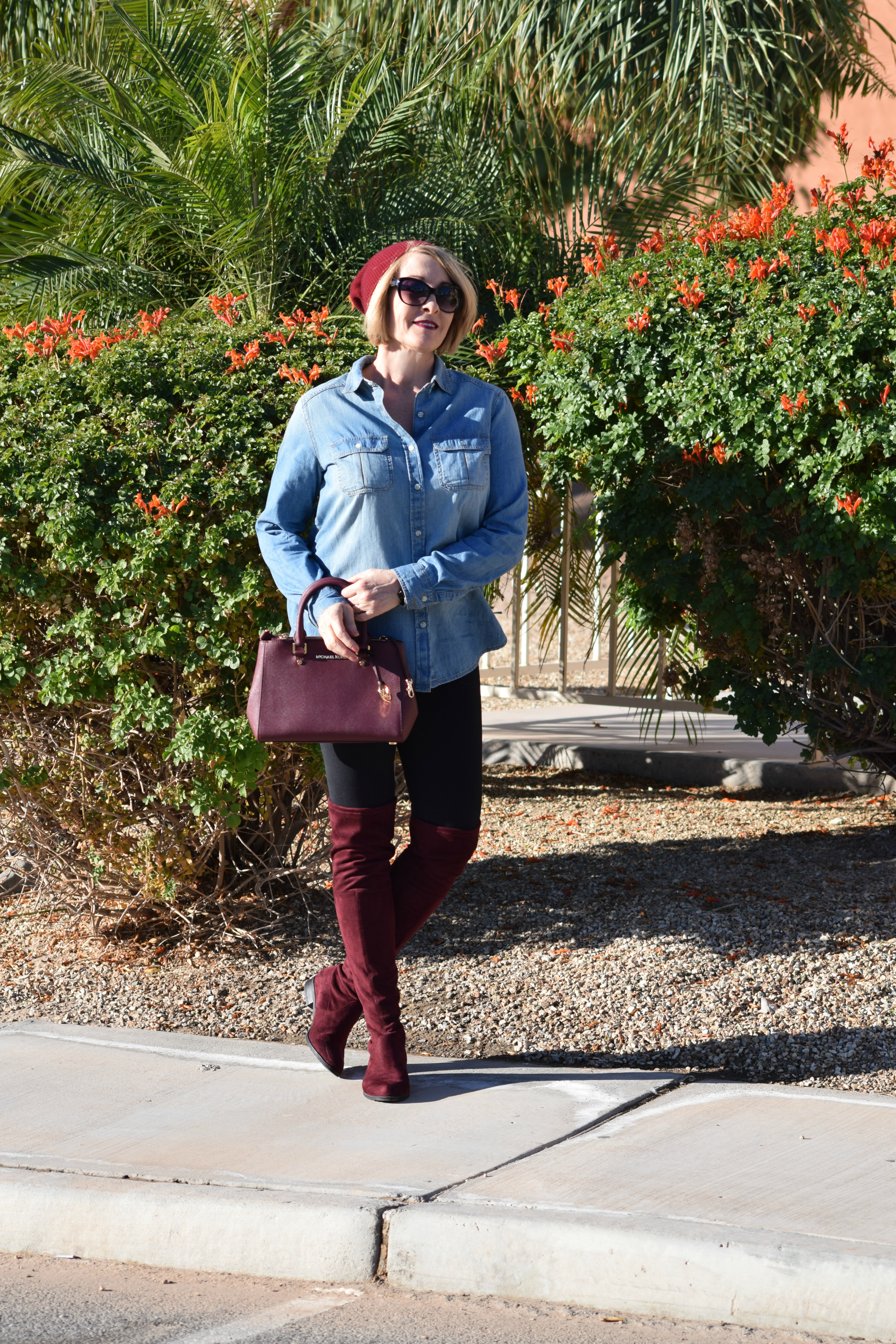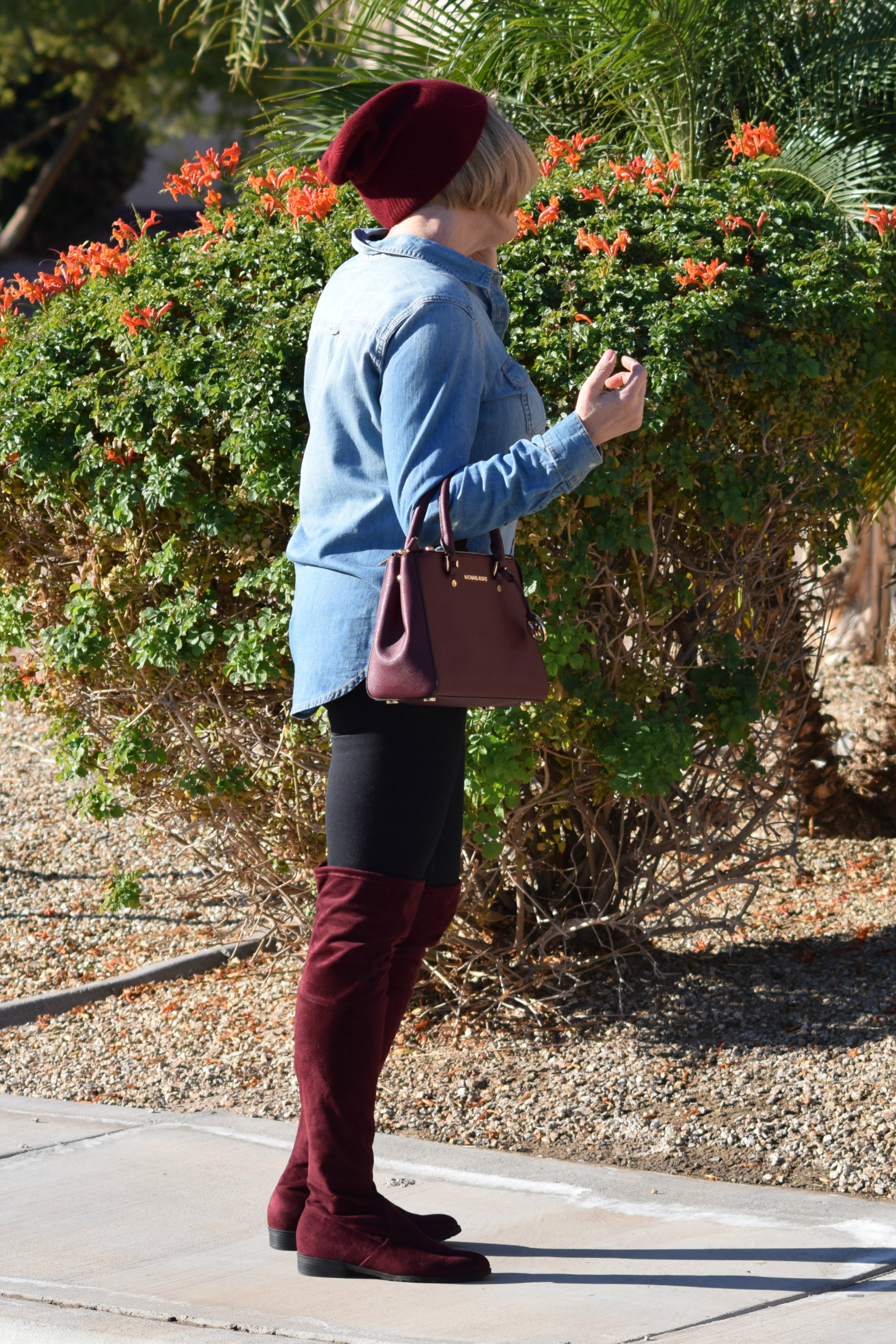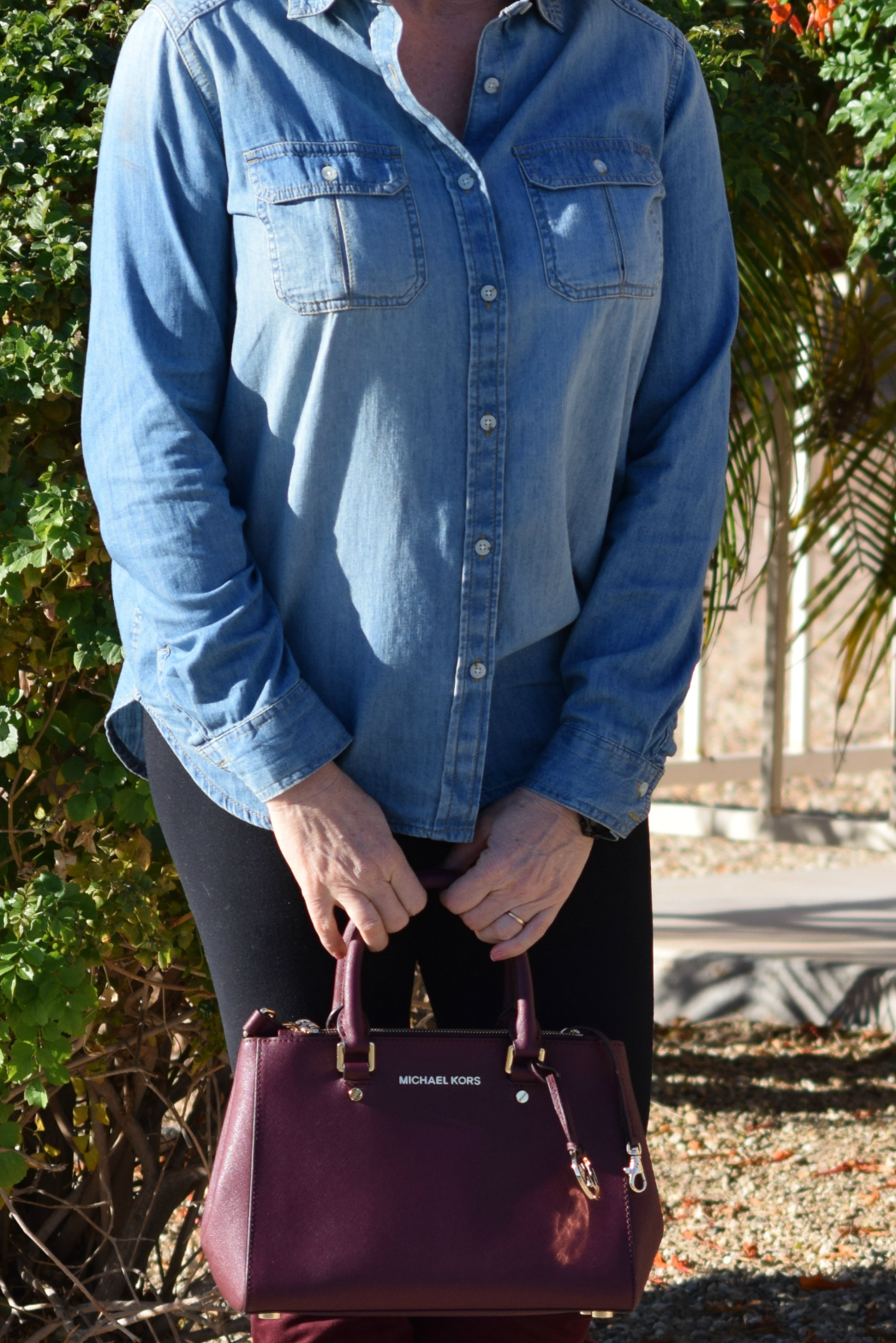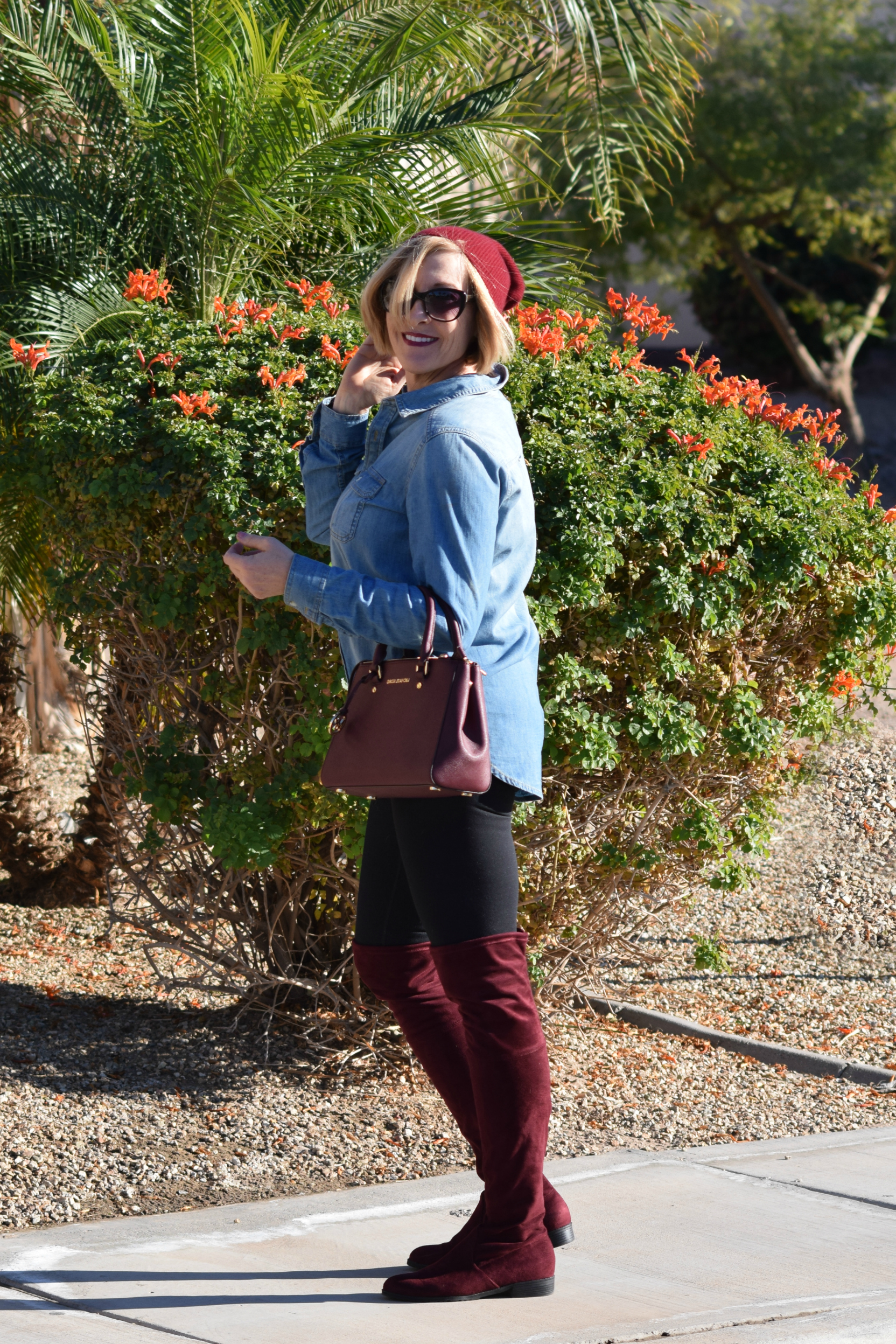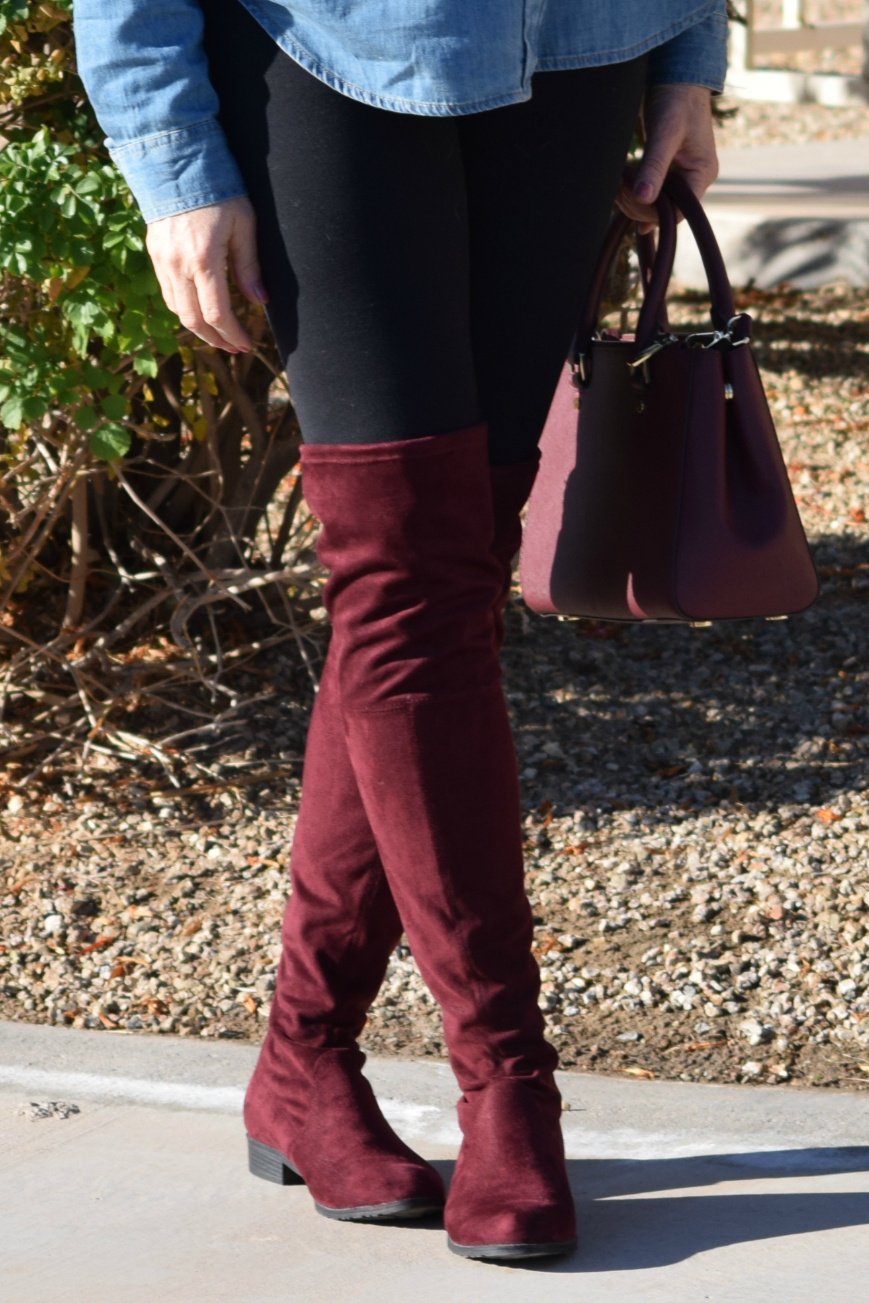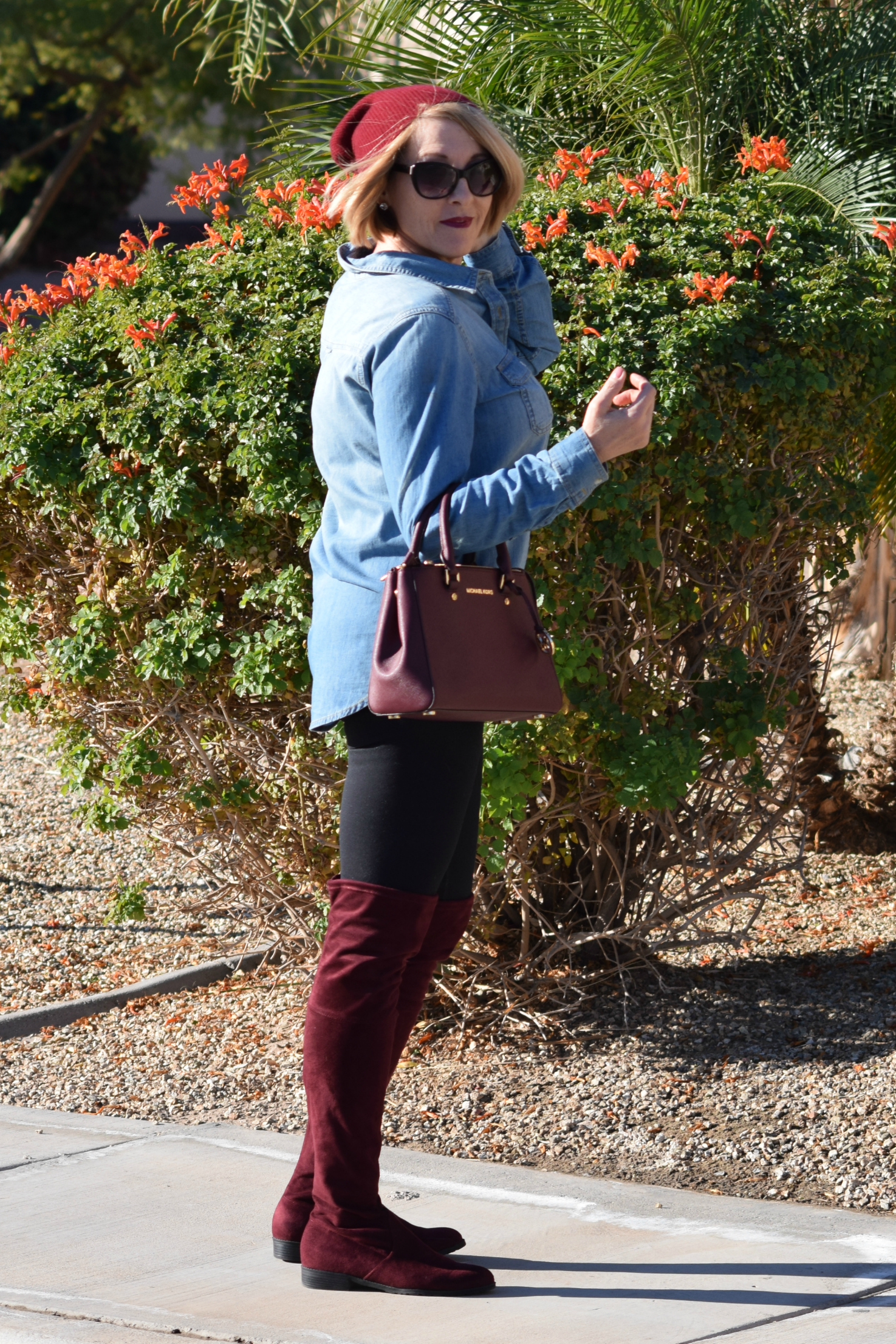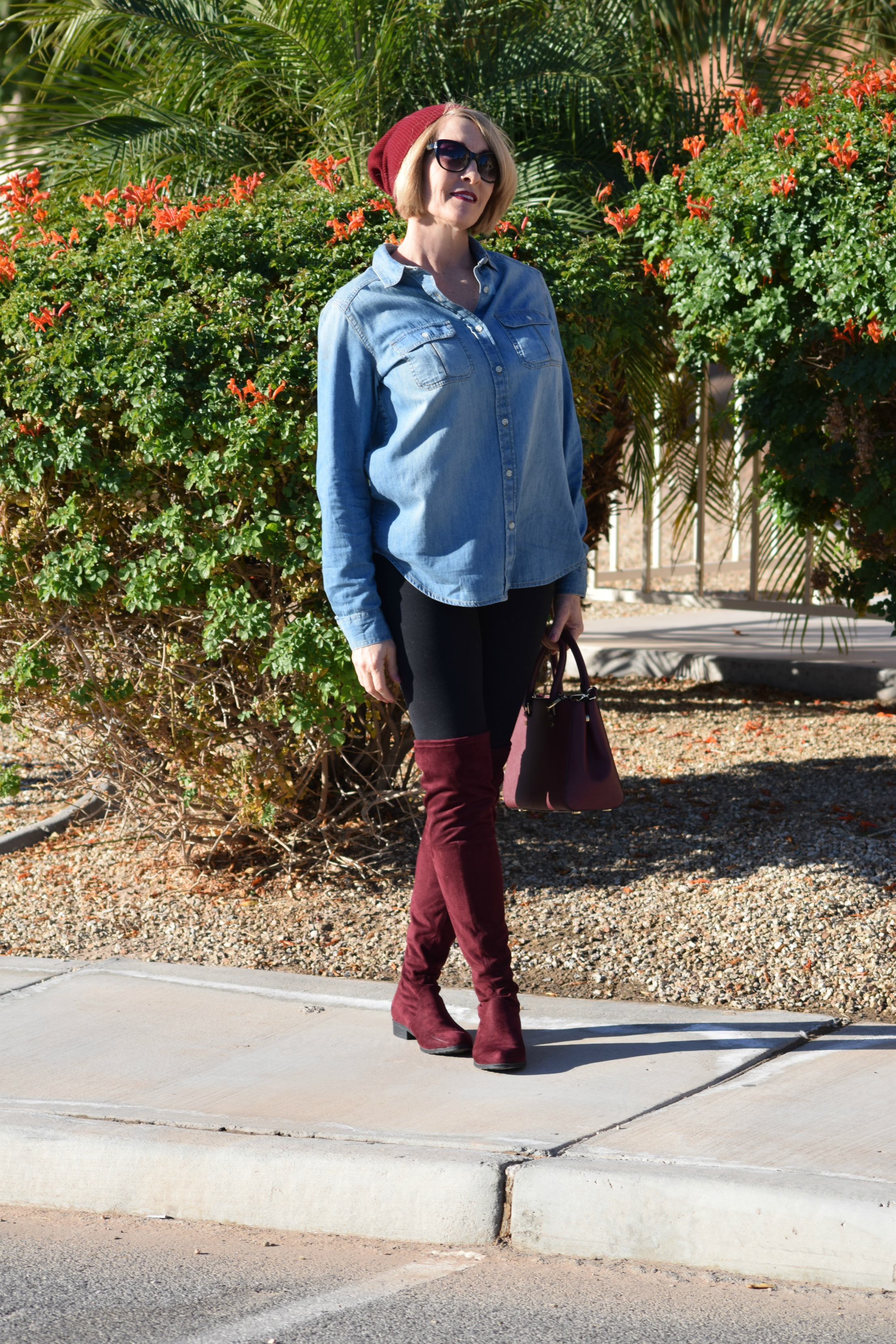 Shirt • Target | Leggings • Zella | Boot • Vince Camuto (also here)|Beanie • Nordstrom | Bag • Michael Kors (more options below) | Earrings • Kate Spade | Sunglasses • Nordstrom | Lip Pencil • M·A·C Burgundy  | Lipstick • M·A·C Dark Side
Sometimes I feel like I'd leave my head behind if it weren't attached to my body.  Last week I was loading the things I was taking to Ashley's house to be with her, Chad and little Blake for the birth of baby Indiana.  I packed my computer, my suitcase, my camera . . . and left my hang up clothes.  If only it were the first time that had happened!  I packed a small collection of mix and match items that would be casual and comfortable in case I found myself sleeping in a chair in the hospital room (and I did).  That meant yoga pants paired with tunics and long shirts.  Unfortunately, the long shirts were part of the hang ups left behind.  Cue a quick trip to Target to grab this denim shirt.  Not bad for $23!
I've wanted a pair of burgundy OTK boots for some time.  I don't know why I waited so long to buy a pair; they've become the foundation for my casual outfits for the last three weeks.  I decided to go with flats this time, so I find myself reaching for them again and again.  If you buy a few sets of boots, be sure to purchase at least one flat-heeled pair.  You'll have the benefit of style as well as comfort – a definite win-win.
Today's look also features my first try at the slouchy beanie.  It's fun but I had a hard time keeping it on my head, especially on a particularly windy day.  I finally tried securing it with a bobby pin hidden under the "slouch."  It wasn't a perfect solution but it worked fairly well.  I kept thinking of the hat pins we used to wear to keep our hats secured for Catholic mass when I was little, and how they suddenly made so much sense.  The bobby pin was a reasonable substitute.  On the plus side, it's very warm in chilly weather
All in all, this turned out to be a very comfortable and stylish casual look, perfect for running errands and sleeping in hospital chairs.  For the record, I prefer the former to the latter, but I wouldn't trade the time with Ashley for anything, even if it meant a couple of nights without a comfortable bed.