Casual Wednesday. Can that be a thing? I'm always on the lookout for an easy look I can wear as-is or dress up a bit with a pair of heels. I'm finding cropped pants fit that scenario nicely.  They're still cute with flats, although a fuller cut can make me look squatty. Like so many pant styles, finding the right cut is essential. Of course, comfort is important, too. Sometimes even more than style. Did I really say that?!  In this case, you won't have to sacrifice one for the other.  Most, if not all of the cropped pants I've linked below have enough stretch to let you move around easily, yet the pants still look crisp and tailored.
This look is so easy to pull together. I've linked an overkill of options below, including dotted ankle pants in a large variety of styles and sizes. Several are on sale, so be sure to check them out! My little bag has been a closet staple. I wasn't sure that would be the case with something so pink, but it's so great for spring-to-summer looks.  In this case, I think it's more about the color of the bag than the style, so I've linked a variety below.  It's such an excellent accent piece, and it's fun to match it to a lip color (last seen here).
I hope you have a fabulous Wednesday!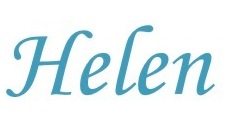 Ralph Lauren Boatneck Tee  (long sleeve style here, another option here  |  Ralph Lauren Pants, another great option here and several more below  |  Louis vuitton bag, other styles here, here, here and below  | Target Cap  |  Black Pumps, another here and really high heels here  |  Ray-Ban Sunglasses  |  Mac Lip Pencil in Candy Yum-Yum  |  MAC Lipstick in Candy Yum-Yum