Here's another option for the basic black column: top it off with this quilted down coat from J.Jill.  I last dressed it up and wore it here.  It holds its own with a dress, but don't you love the way the coat slips over something a little more causal?  Although I styled the overall look with suede booties, I think a pair of black pumps would have worked equally well.  Which would you choose?
Quick side note: J.Jill has a fabulous 30% off sweaters, tops and tees in store and online right now!
May I step away from fashion for a minute and chat friend to friend?  The last couple of months have been. . .interesting.  We've had some great highlights – meeting Elsie of Polished Whimsy and sharing some of her story in the awesome Bridging the Gap Campaign was a wonderful experience.  We had the added blessing of a new granddaughter on the very same day!  We're also happily preparing for the wedding of our youngest daughter in December.  God is good, and we've been very blessed.
At the same time, I've hinted about a couple other things heading our way that I've been really excited about.  The biggest?  We're moving!  Or should I say we're trying to?  There have been a few delays beyond our control, which means I'm still writing this from my old house instead of my new one.  If things were on schedule we would have moved last week.  I'm frustrated for a lot of reasons.  Interest rates are going up but we can't lock in a rate because we no longer know when we'll close; we've pulled money out of a very hot stock market so we're missing out on that growth; since I don't know when we'll close, I don't know what to box up and what to keep out because I'll use it.  Andy says he feels like he's living out of a suitcase.  I get it.
These are petty little grievances, and that's the part that frustrates me the most.  I realize I'm not the better person I try to be.  People all over our country have lost homes or have homes still threatened due to one disaster or another.  In some cases every material thing they had in the world is gone.  In other cases, the loss is even greater.  My focus is so petty, selfish and self-centered sometimes.  Black column?  Black heart, maybe.  I wish I were that better person.  All I can do is wake up each day and try again.
Thanks for hearing my little confession.  What is it they say?  The first step to overcoming a problem is admitting you have one.  Here's to being that better person.
Happy Friday friends!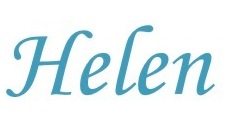 I get commission for purchases or clicks made through links in this post.
J.Jill Quilted Down Coat c/o | French Kande Necklace c/o| Target Top | Paige Jeans, others here and here | Fedora, another here | Booties (old), try these or these | Rebecca Minkoff Bag |