Misook asked me how I'd style a few of their beautiful pieces.  The first challenge was narrowing my choices.  I wanted to start with a jacket, and there are so many gorgeous styles!   I could have gone crazy with this, but I needed to focus.  I've put together a couple of looks I think you'll love.  Even better – Misook is offering a 25% discount to my readers!
I fell in love with this beautiful two-tone sapphire jacket.  I thought it would be fun to carry the cross stitch theme down to the shoes.  I'm also adding to the two-tone effect by combining the jacket with a sapphire top and black skirt.  How would you style this fabulous jacket?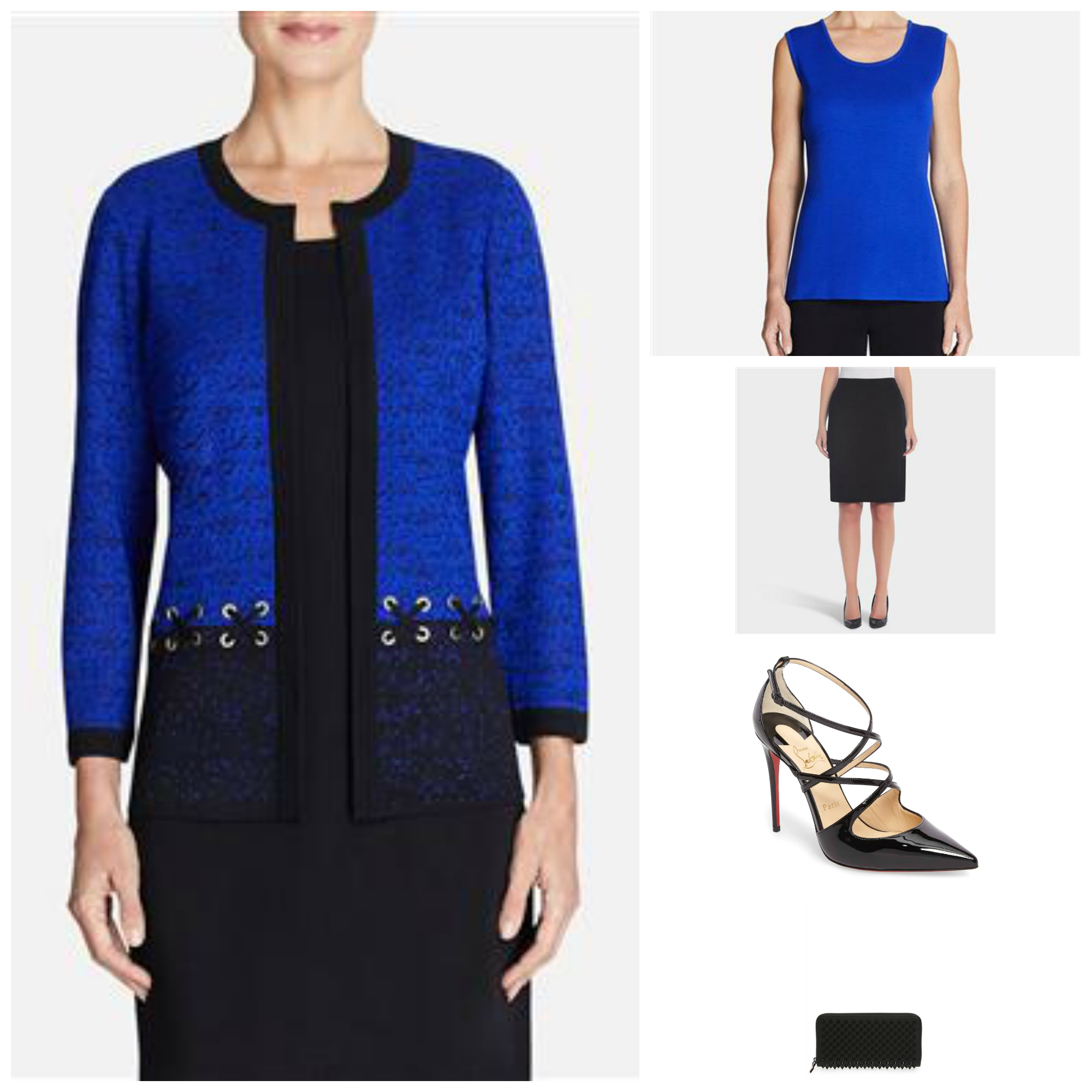 Cross Stitch Two-Tone Jacket  |  Sapphire Tank  |  Skirt  |  Christian Louboutin Shoes  |  Christian Louboutin Wallet
If you're concerned the two-tone look might cut you in half (those of us under 5'6″ understand), try this option: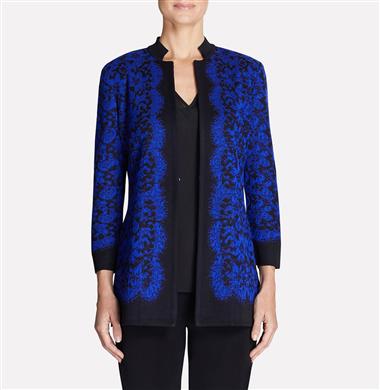 This Lace Pattern Jacket  has the same lovely colors as the Cross Stitch jacket, but the pattern continues through the entire length.  You could also try a black tank, but I'm really partial to the sapphire.  🙂
I love tweed, and how chic and classic is this studded beauty?  I've chosen a white tank but again, black would look stunning, as the photo suggests.  A smaller, streamlined tote makes sense with this embellished jacket, but how could I resist a few more studs at my feet?  I may have mixed metals here, but I wanted just a hint of edginess with this classic look, and the Rockstuds met the challenge.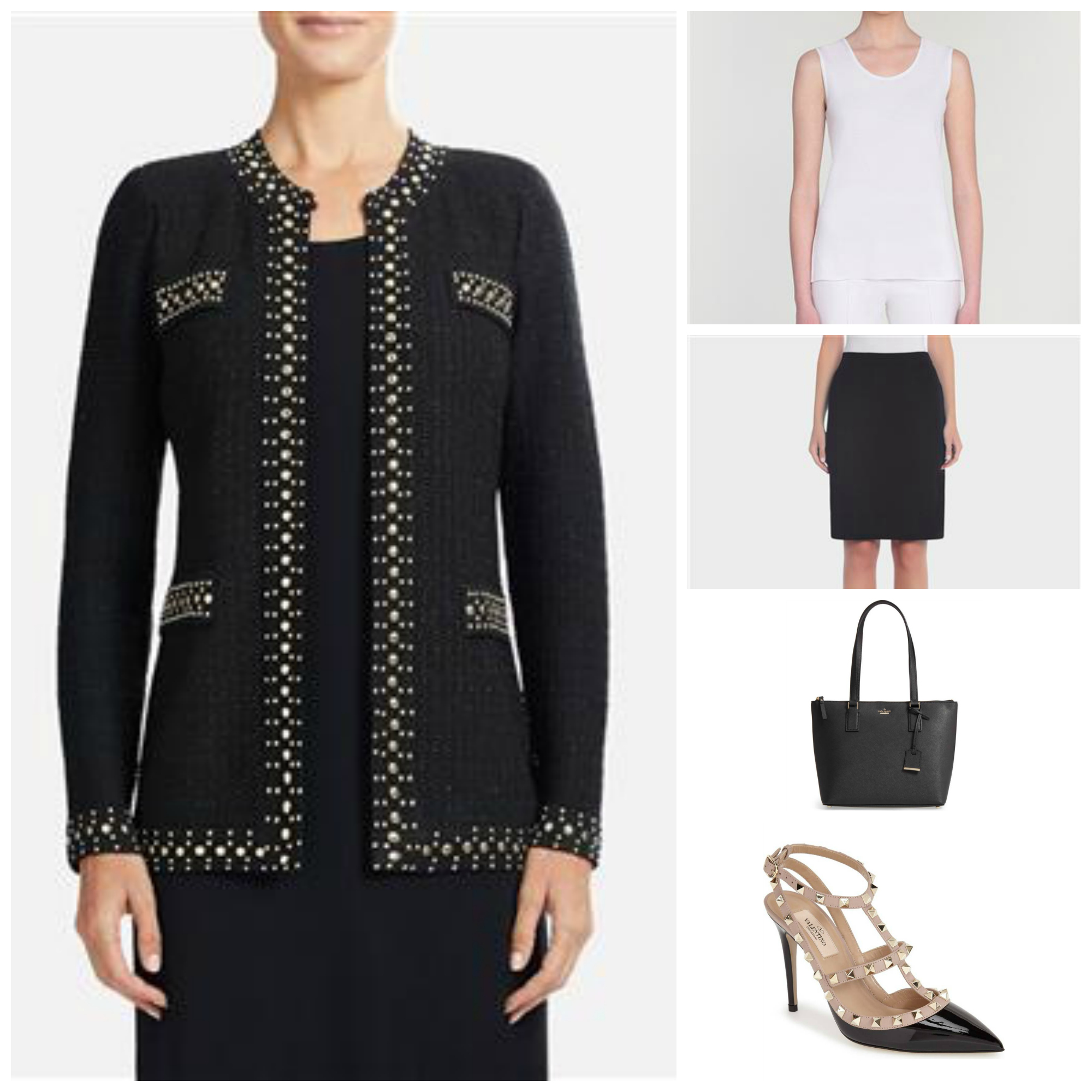 Tweed Jacket with Studs  |  Scoop Neck Tank  | Straight Skirt  | Kate Spade Bag  |  Valentino Rockstuds
Which of these looks speaks to you?  Better yet, head over to Misook and let me know what you like best on the site.  You'll see why narrowing my choices was such a challenge!