Winters in the southwest are pretty mild, relatively speaking. Early mornings in the desert can be cold, but all in all, there's a reason why northerners flock to Arizona October to April. You can spot them immediately: they're the ones in shorts and tees on the golf course while the rest of us are bundled up in jackets and gloves. I think there's truth in the thought that the hot summer weather thins our blood. When I mentioned how "cold" it was a couple weeks ago, I got a text from my cousin in northern Ohio wondering what I considered "cold." Busted!
Whether cold means temps in the 40s or single digits (or subzero – yikes!), you may be like me, already looking to spring. I'm ready to be warm but not hot. I'm ready to enjoy my morning coffee or an evening glass of wine sitting outside in climate perfection. That's a reasonable request, isn't it?
As I'm looking to spring I'm also looking to spring fashion, spring accessories and maybe a little bronzer on my white legs. I saw this dress and thought "resort." It seems perfect for spring garden parties and summer vacations! And I found the perfect accessory – this fabulous little bamboo bag! The orginal is over $200, but this dupe from Amazon is about 1/4 the price and every bit as great.  Sign me up!
With cute spring styles filling the stores, are you ready for a change of season?
Thanks so much for visiting!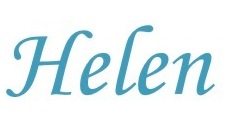 Calvin Klein Dress  |  Shoes, old, similar here, here and below | Small Gaia's Ark Bamboo Bag (check out this fabulous dupe on Amazon!) | Nordstrom Sunglasses