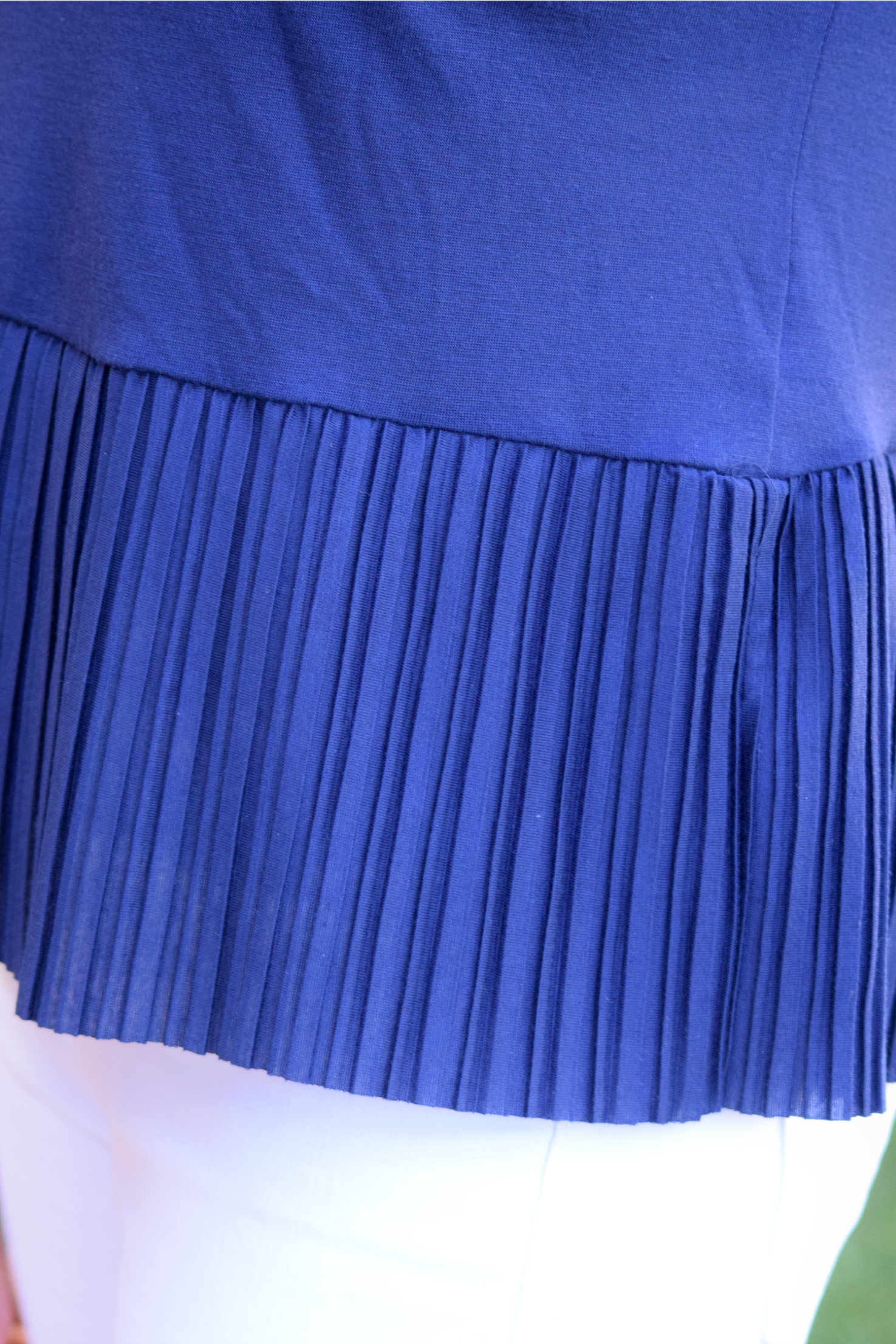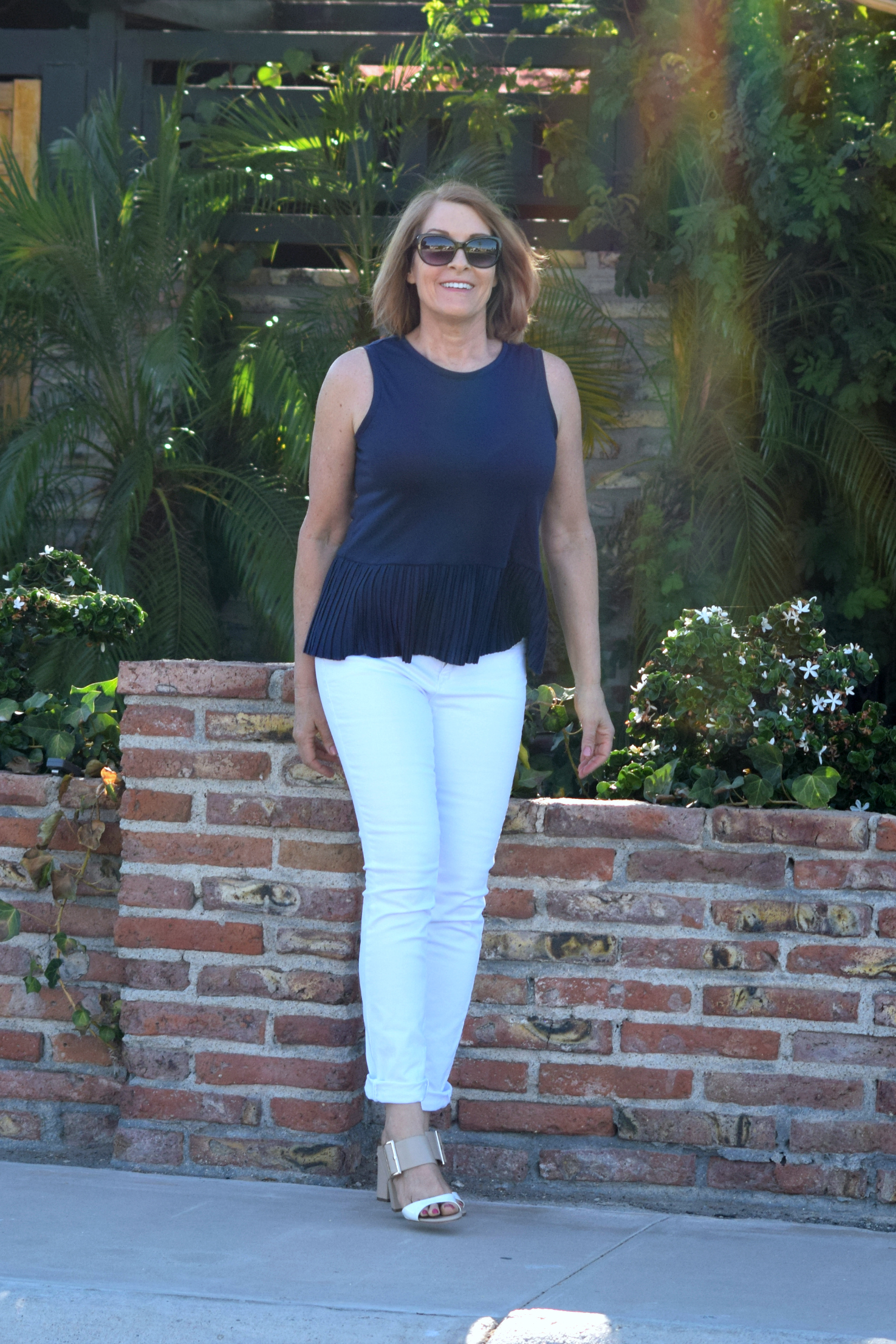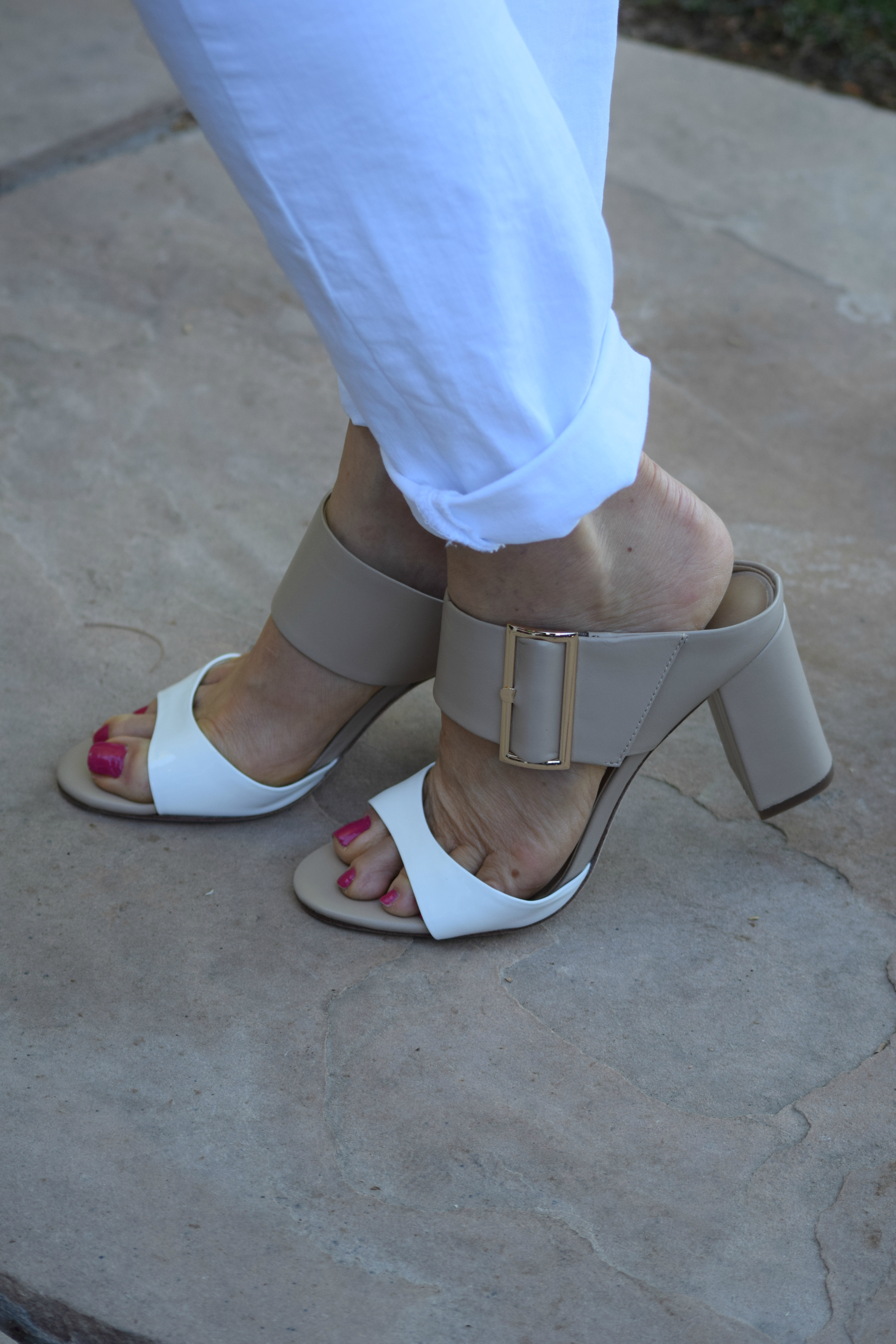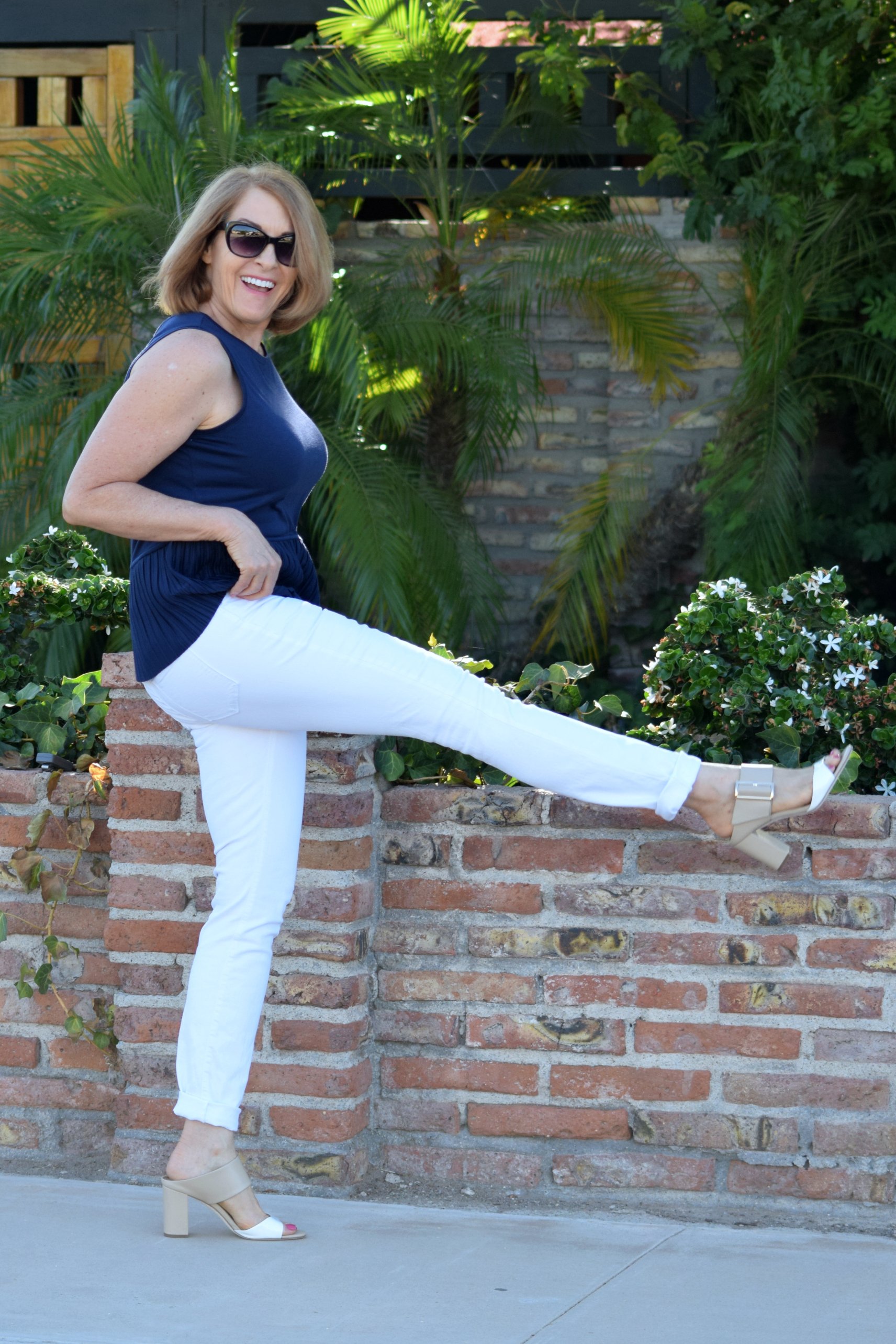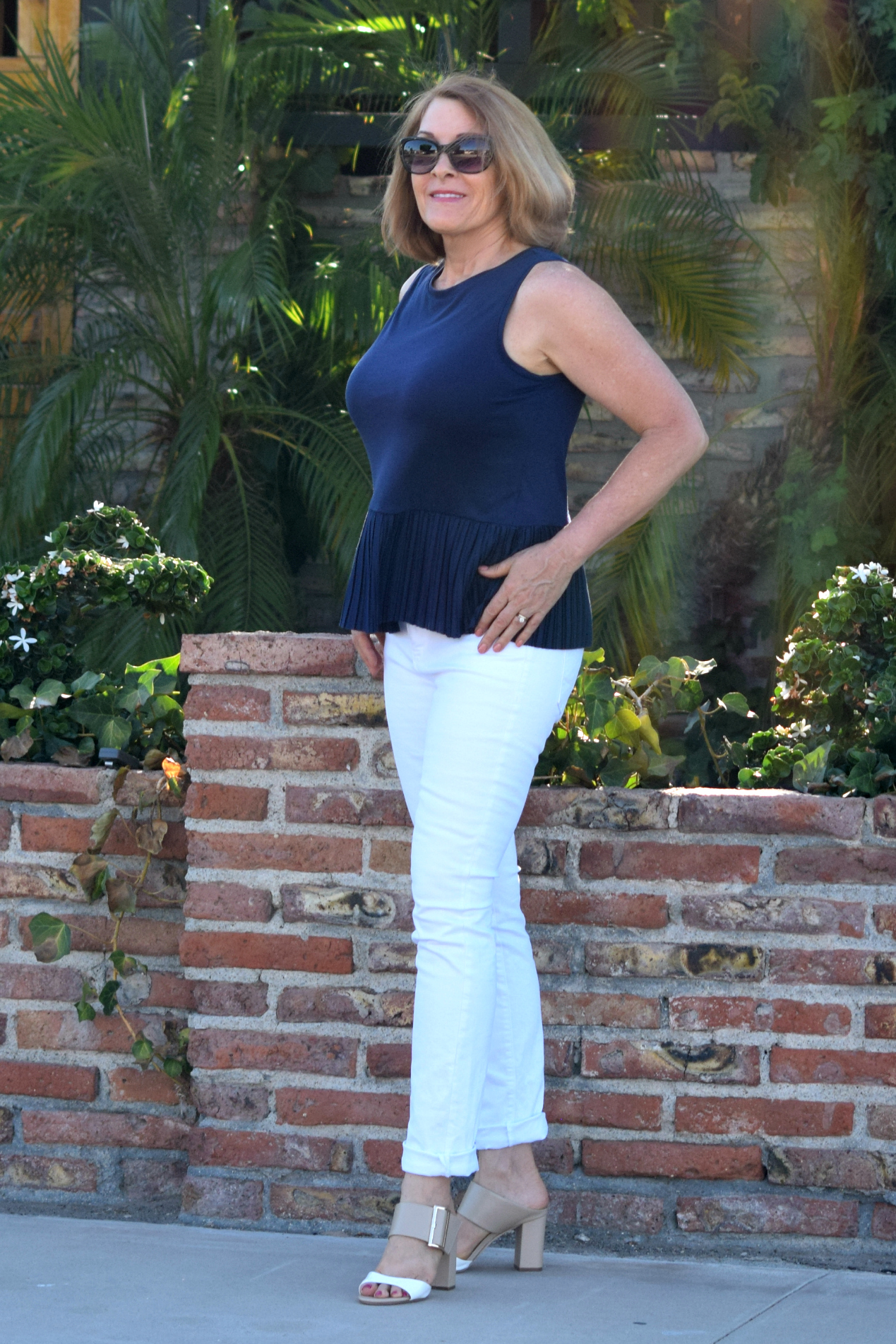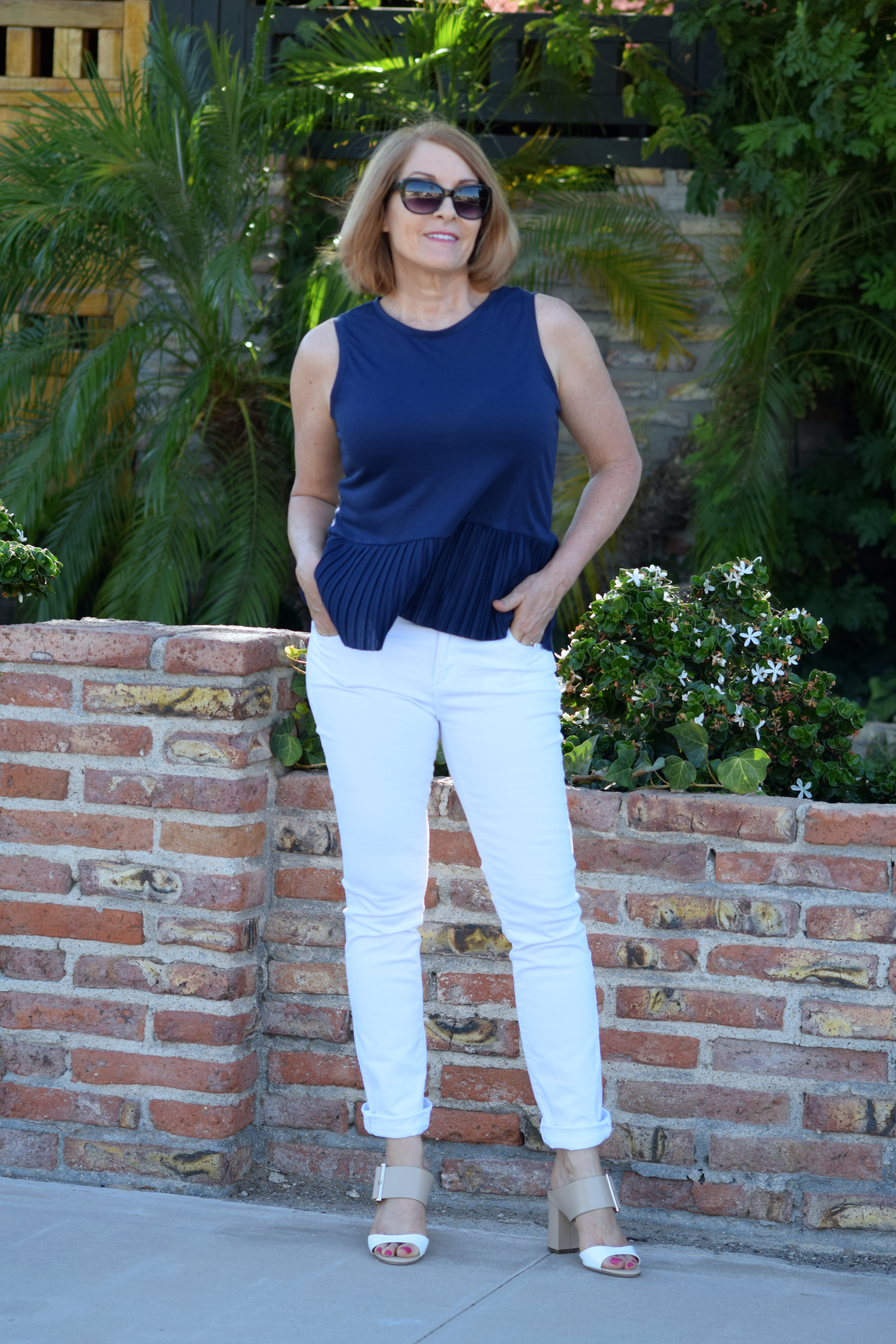 Top • Sold out. I've linked several options here, here, here and below. | Jeans • Ann Taylor.  Other options here, here, here, and here  | Shoes • VANELi | Sunglasses • Ann Taylor. Other options here and below
Surprise! White jeans! I know, completely unexpected. Honestly though, if there is a more versatile article of clothing for summer, I'm sure I don't know what it is, unless it's a variation like white shorts, capris or a skirt. You sense the underlying theme.  Added with navy, white anything makes a pretty traditional summer pairing.
I picked up this cute peplum top at the recent Nordstrom sale. I may have grabbed the last one, so I linked several others with the same general concept. One of the options is another cute Nordstrom top.  Although it doesn't come in navy, it does come in a dusty blue and several other colors.  I ordered it in white and it's an excellent summer weight in a soft jersey.
I've been admiring these nude and white slides for a while and snapped them up at the Nordstrom sale. (It was my birthday week, after all.)  I can see already they'll be my go-to shoes all summer.  The beauty of slides is, of course, the ease of use.  Never underestimate the appeal of a shoe you can easily shed on a hot summer's day.  The chunky heel is this season's shoe statement, and the white and nude combination is more interesting than either color alone.  Include a combination of regular and patent leathers and you've got a winner.  The shoe is also available in all black, where the two types of leather finishes add visual appeal.
Thanks so much for visiting.  Have a great Monday!