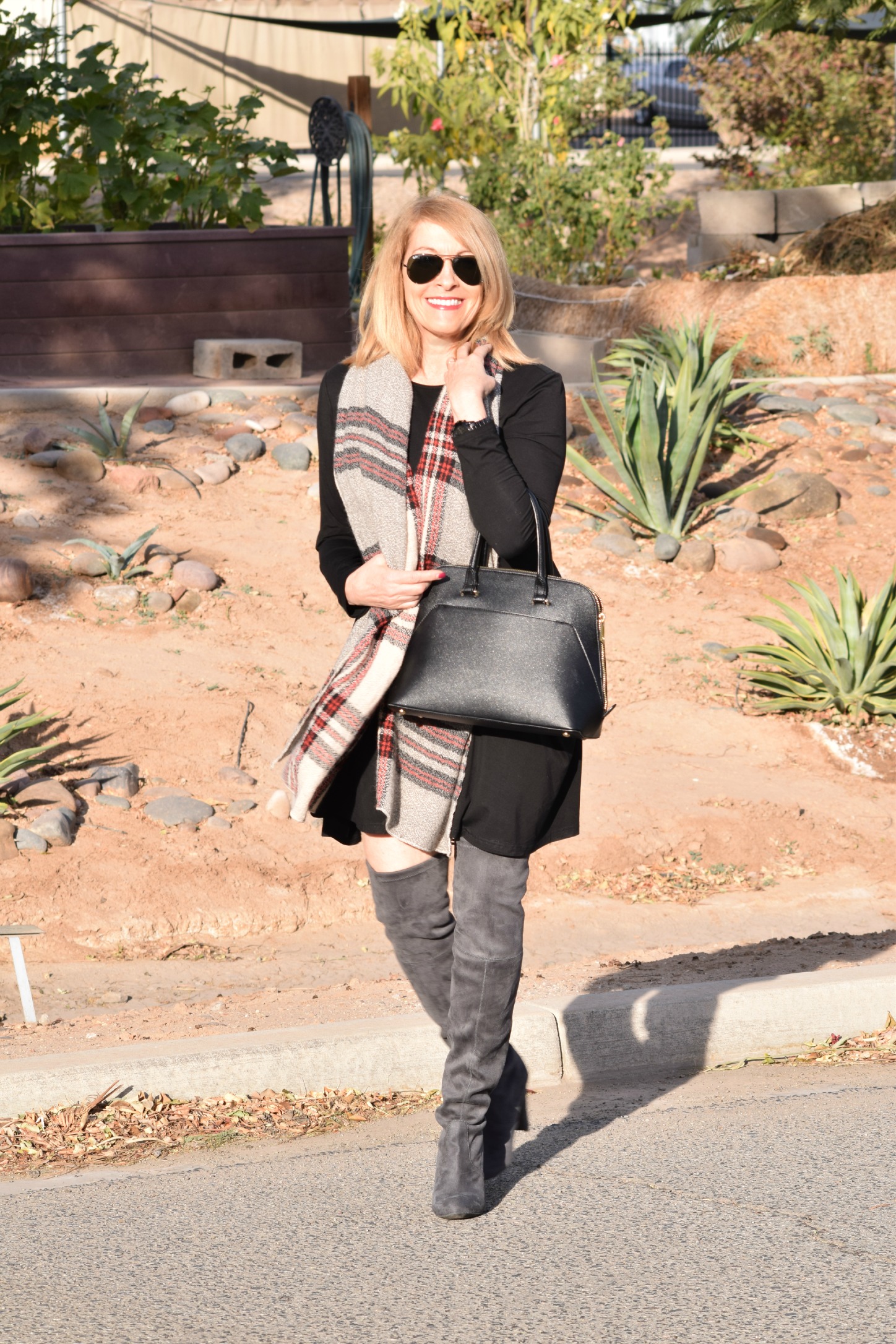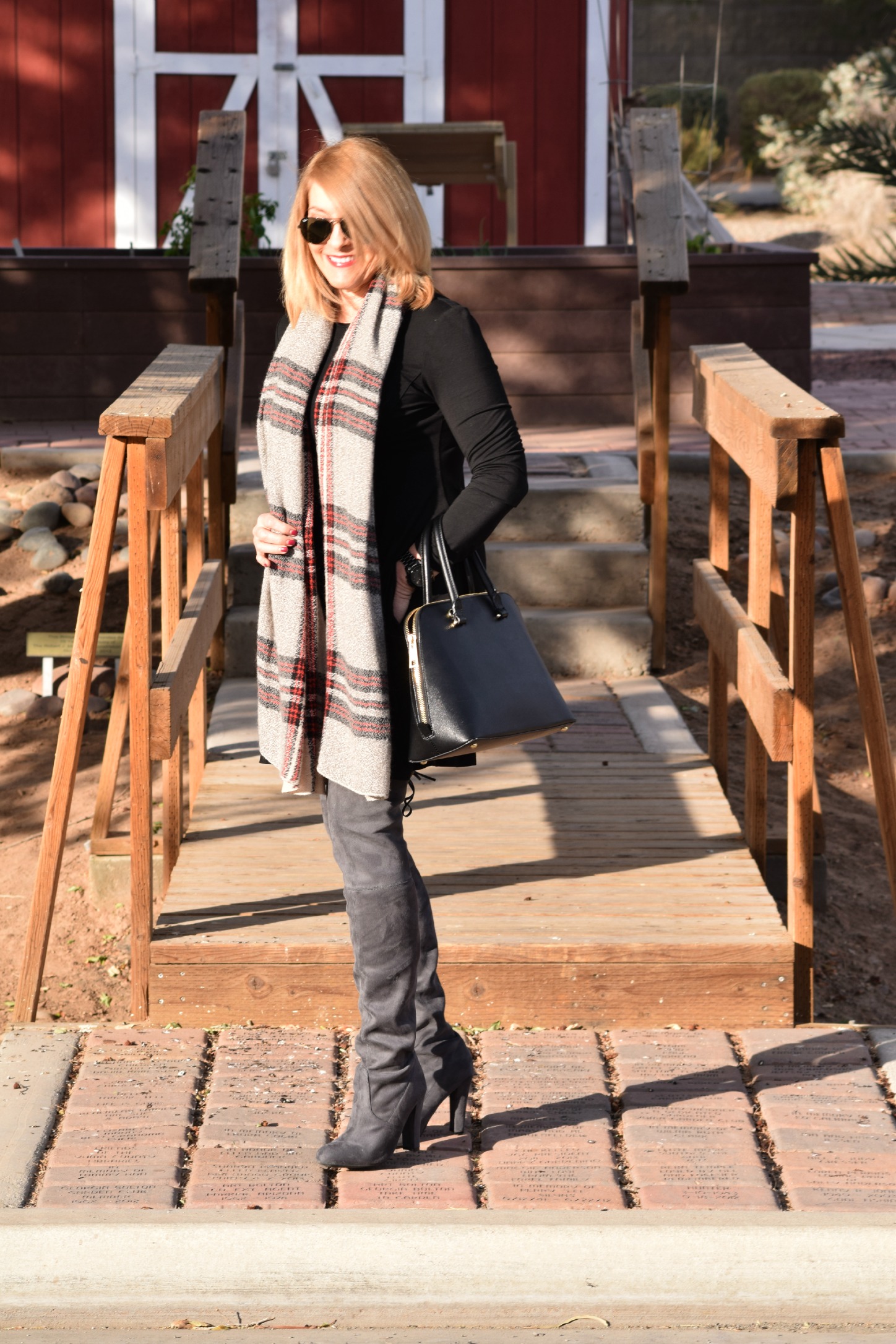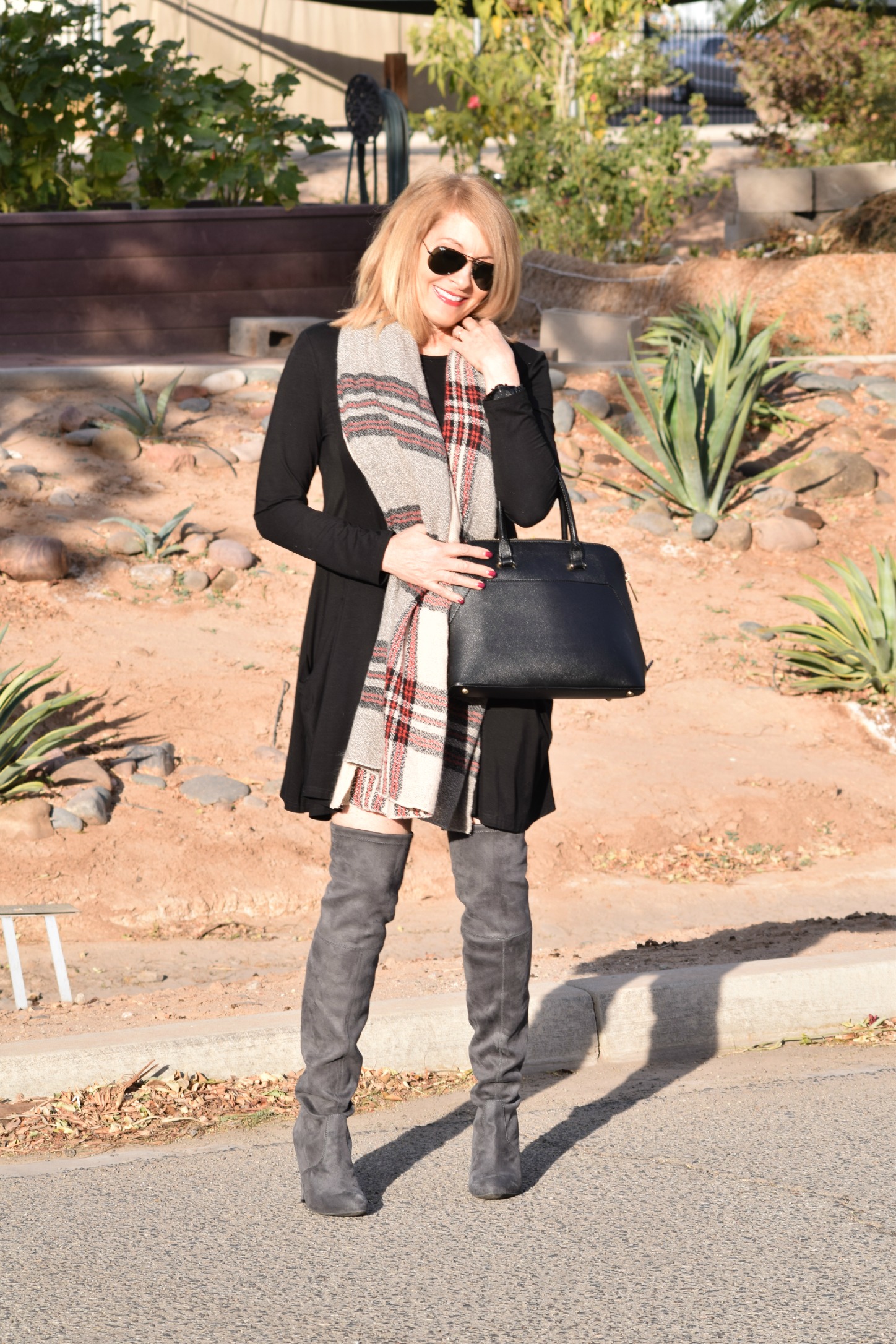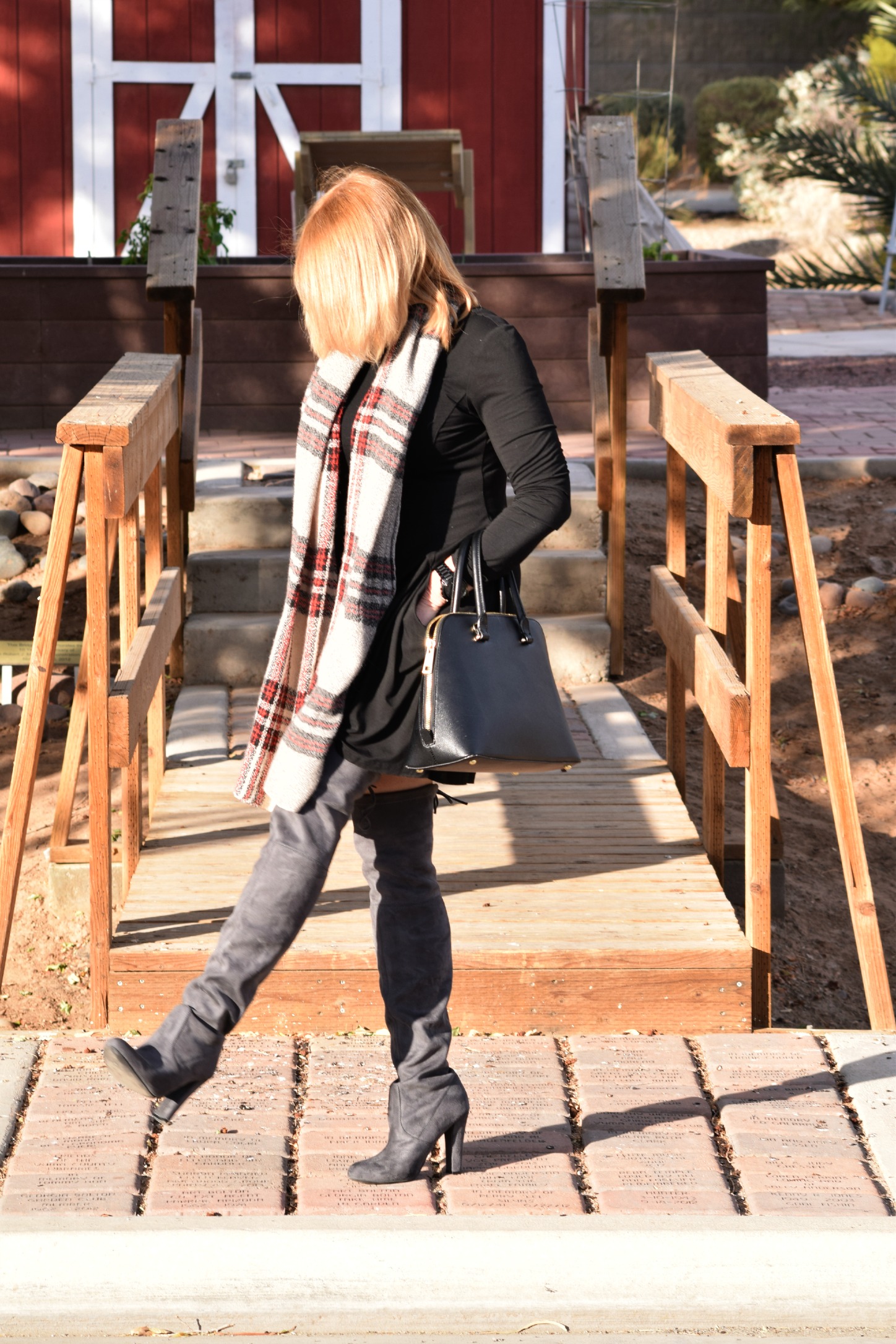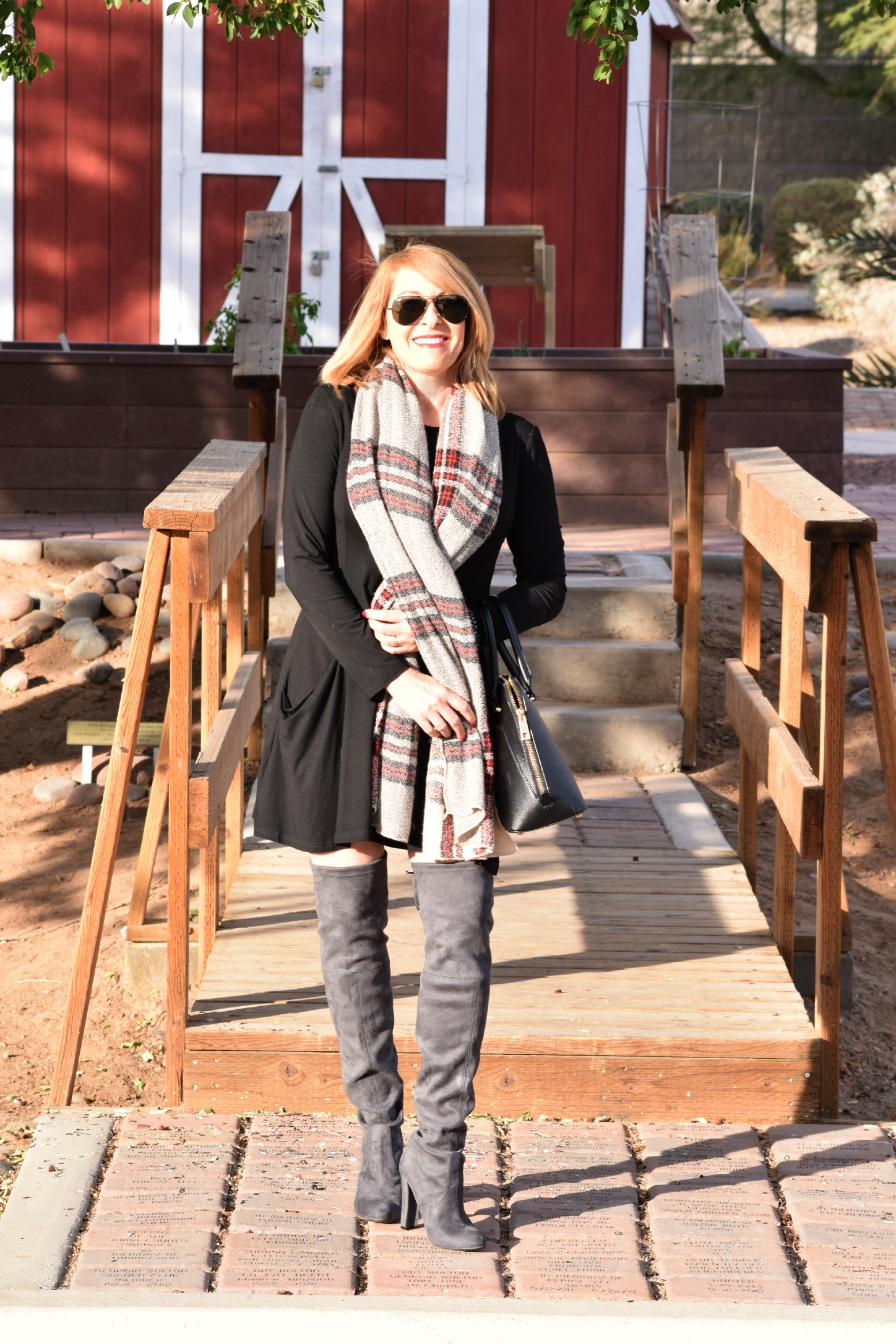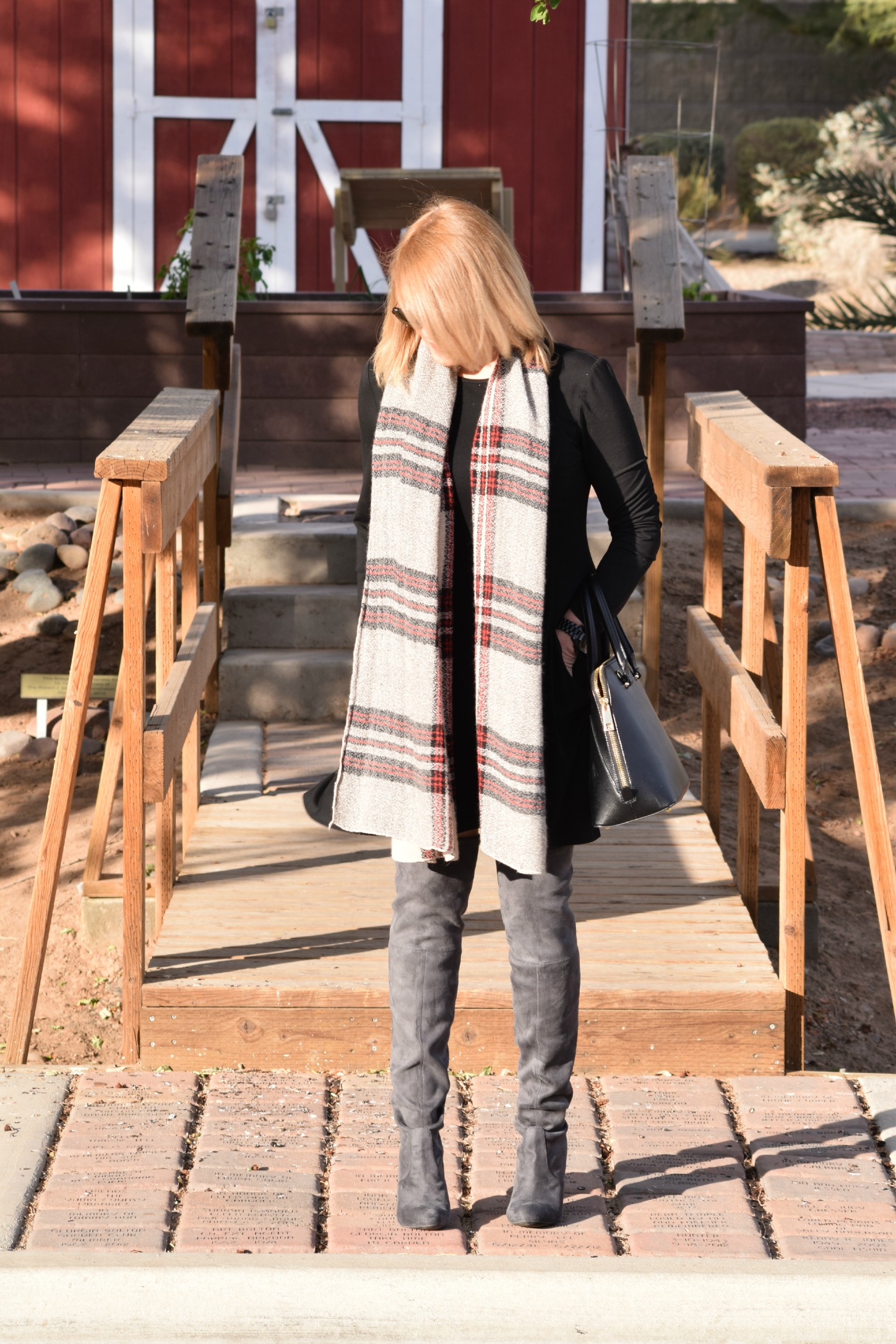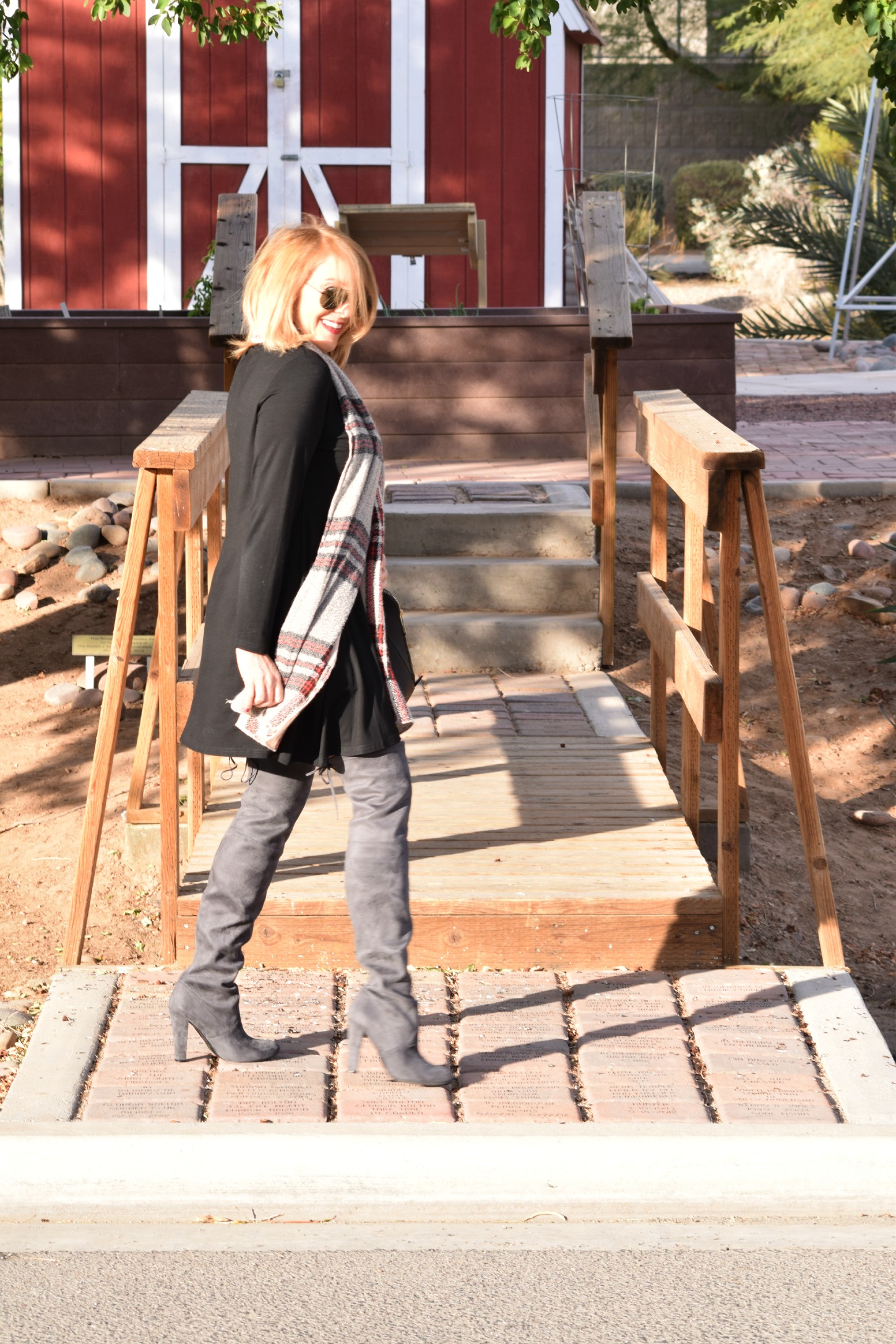 Dress • Romwe (Sold out) similar here and here | Boots • Similar here | Scarf (gift) • Similar here and below | Sunglasses • Ray-Ban | Watch • Michael Kors | Bag • Kate Spade, love this one from Michael Kors | Lip Pencil • M·A·C Spice | Lipstick • M·A·C Viva Glam IV | Lip Gloss • M·A·C Russian Red
I remember reading somewhere, "If you want to have a friend, be a friend."  Wise words.  A variation on the Golden Rule theme of treating others as you would like to be treated.  Why does that seem to be so hard for some people? Or perhaps they want to be scowled at or nudged past in the grocery line.
As I go about life I try to keep those things in mind.  I really don't think it's hard to be nice.  Smile once in a while, say "hello" to someone.  You don't have to be creepy, just smile and greet someone as you walk by.  It may be the nicest gesture that person receives all day.
Speaking of nice gestures, I received this fabulous scarf as a farewell gift from my colleague, Karen.  Karen is one of those sweet people who just warms your heart.  Her office was right by the kitchen and I graze pretty constantly throughout the day so we saw each other a lot. It was always fun to chat for a minute or two at the beginning of the day.  Karen definitely embodies the want-a-friend-be-a-friend philosophy.  If you're reading this Karen, I hope things are going wonderfully!
I would love to expound on this but as I write, Tanner (the fire-starter dog) is alternating between barking and pulling ornaments from the tree (good thing I used shatter-proof).  He wants to be by my side at all times. note to self – the new computer must be a laptop. I'm sitting in my office and he's generally not allowed back here.