Summer dresses. They are some of the best things about the season. Do you find them to be a cooler option when the days are hotter? I certainly do. Whether it's air circulation, freedom of movement or lighter fabrics, dresses are what I reach for all summer long.
In my corner of the world the temps may be over 100, and I've found several summer dresses under $100. A couple here are half that price! It's tough to keep dresses looking fresh in the heat of the season.  Still, there are enough flounces and frills here to keep you feeling fabulous and feminine through even the hottest of days.  Whether you're comfortable in camisoles and sleeveless styles or prefer a little coverage for those hard-to-tone upper arms, there are so many options available.
I'll admit I'm not usually a frills and flounce girl, but I can see myself in the couple of the dresses I've chosen here.  I added a couple darker colors because we do still like our black and navy all year long.  These colors are flattering and timeless and have a place in any season's wardrobe.  Still, there are certain hues you'd have a hard time finding in December: lemon yellow, anyone?  Summer is the season to wear those brights with reckless abandon.
How would you style any of these summer dresses?
Thanks for reading!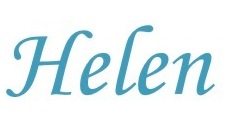 I receive commissions from purchases made through clicks from this post.
One  |  Two  |  Three |  Four  |  Five |  Six  |  Seven  |  Eight  |  Nine |  Ten  |  Eleven  |  Twelve  |  Thirteen  | Fourteen



Saks Fifth Avenue 1 Day – Online only! Earn up to $175 OFF* your purchase! Use code SUMMERFUN. Valid 6/11. Shop Now!