Summer hit with a vengeance this week. Heading to a lunch meeting Wednesday my car, hot enough to fry an egg, informed me the outside temp was 113. Ugh. According to the calendar it's still Spring. For the rest of the country. June-September is the penance we pay for our amazing weather October – May. Welcome to Southwest Arizona. "But it's a dry heat." 🙂 Whatever.
When it gets this hot, I reach for skirts, shorts and dresses. I like a summer dress for simplicity; a summer skirt makes the short list for versatility. Every top you pair with a skirt gives you a completely different look. I prove the point in the photos above.  The pretty print scarf ties the look together and adds a touch of whimsy.
J.Jill sent this fabulous summer skirt and it's a hit for so many reasons. Although I was concerned the smocked waist would accentuate my thick waist, I don't believe it did. In fact, I feel it's a bit slimming! The smocking is a visually interesting, non-binding waist detail that maintains comfort as the mercury rises.   The fabric is thin enough to allow air flow which is so important on a hot day, but I don't need to wear a slip.
The crinkled fabric withstands the effects of humidity and hours of sitting.  I put it to the test yesterday at the hospital with Andy.  Our six-hour  visit became a 14-hour visit.  By evening I was a bit wilted but the skirt held up beautifully.  The name of this lovely blue is "Seaside."  Doesn't that hint at summer?  Finally, this skirt and everything else at J.Jill is 30% off!! Who doesn't love that?
Have a wonderful weekend!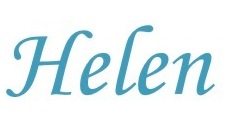 Thank you J.Jill for sponsoring this post.
J.Jill Skirt c/o  | J.Jill Bag c/o (sold out), similar here and here | Halogen Tee | Walmart Tank | Scarf, similar here | Panama Hat | Walmart Shoes | Chico's Necklace, similar here, here, and here