This week I'm featuring some really cute styles from J.Jill's August Collection.  I've chosen pieces with fabrics light enough for summer but colors looking toward fall.  For example, you can easily wear this sleeveless dress now, and I've paired it with a couple transition pieces to take it seamlessly from summer to fall.
Although I don't wear prints a lot, one thing I love to do is pull different colors out of the pattern with a solid color piece of the featured color.  In the photos above, doesn't the print change a lot switching my cover from black to red?  There's even a difference when I add a pop of white with the fedora.  I didn't try to pull out the light blue but you could do that just as easily.
By the way – if you follow me on Instagram (@helengreenwell ) you'll see a little post about changing the look of your basic fedora by wrapping the band with a bandana.  I've done it here in black and white, but imagine your options!   I'll be reprising the look in the future, I'm sure!  But I digress. . .
Besides featuring clothing that is both stylish and comfortable, J.Jill champions women in need through their Compassion Fund.  Since 2002, the fund has donated more than $8 million to over 80 locally-based organizations across the country to help disadvantaged and homeless women become self-sufficient.  By providing education, job skills and transitional and affordable housing,  the Compassion Fund is helping women regain their independence.  I've always believed in the "teach a man to fish" philosophy and the Compassion Fund does, too.  Please be sure to check them out to see how you can help.
There is a great sale going on at J.Jill today where you'll find many more pieces to take you from summer to fall.
Thanks for visiting!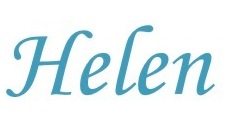 J.Jill Dress c/o | Black Shirt  | Red Cardi | Hat, another option here | Bandana, another option here | Sunglasses , others here and here | Michael Kors Watch | French Kande bracelet c/o • Similar here | Shoes • Similar here, here, here and here | MAC Ruby Woo Lipstick | MAC Ruby Woo Lip Pencil | Rebecca Minkoff Bag, also here