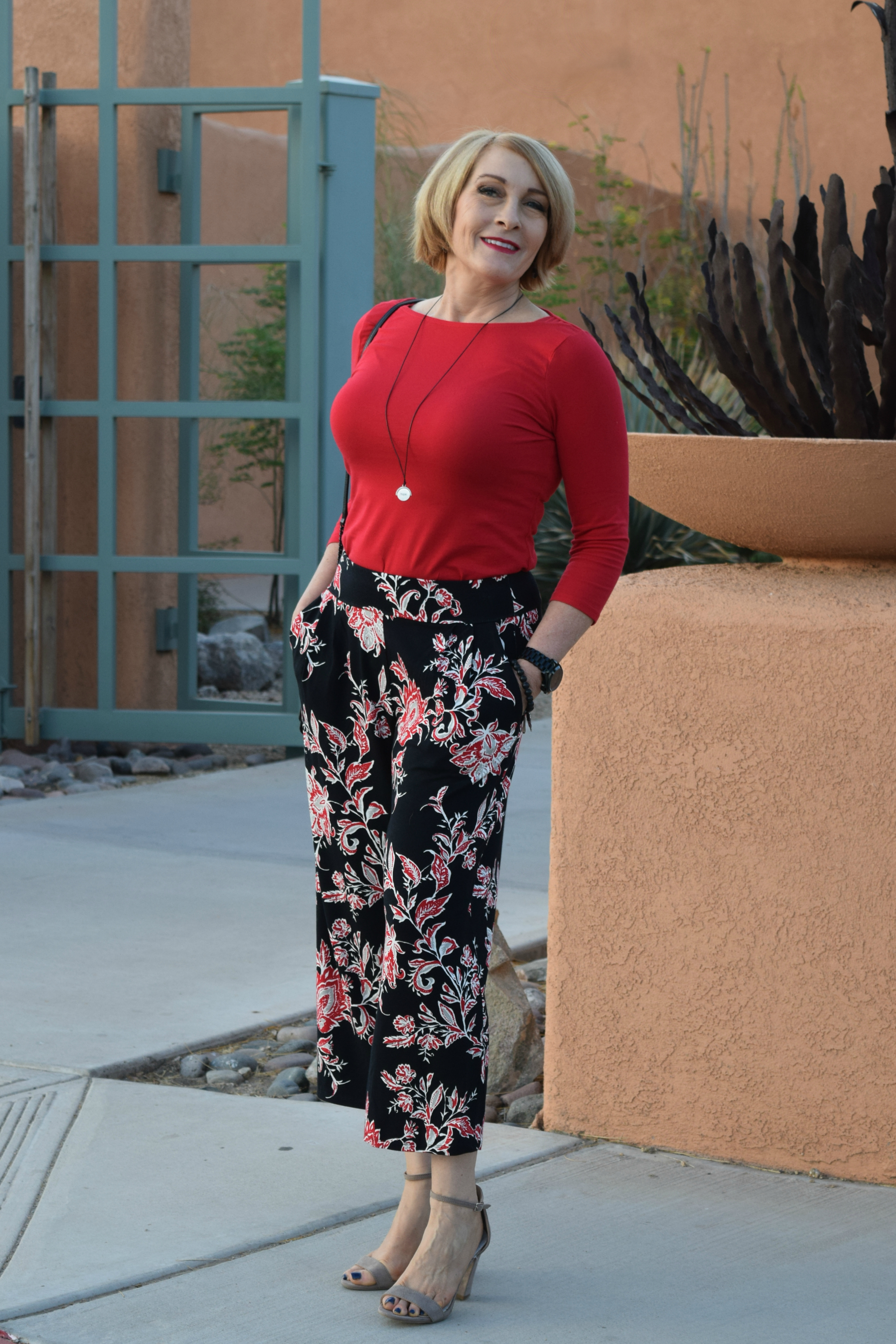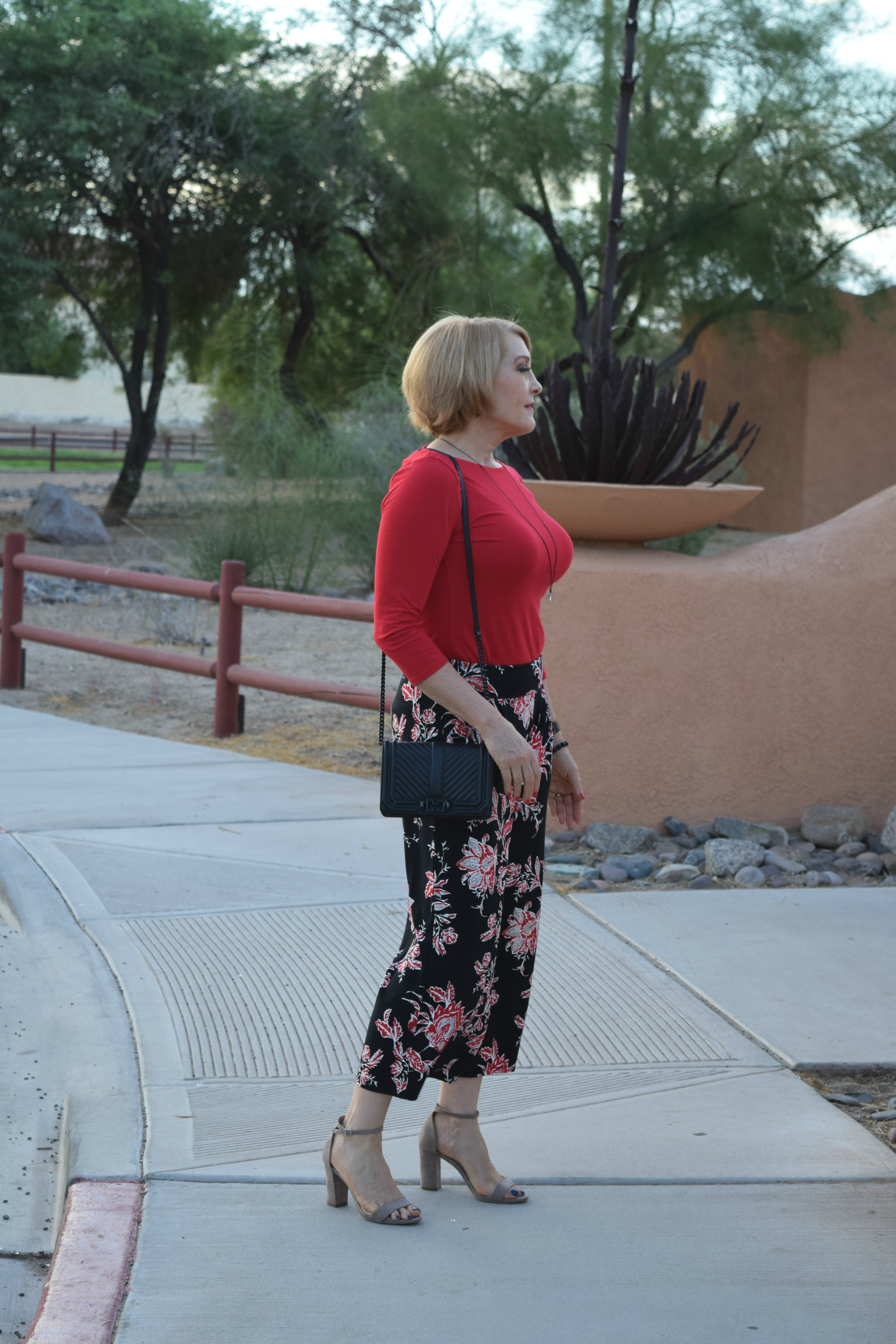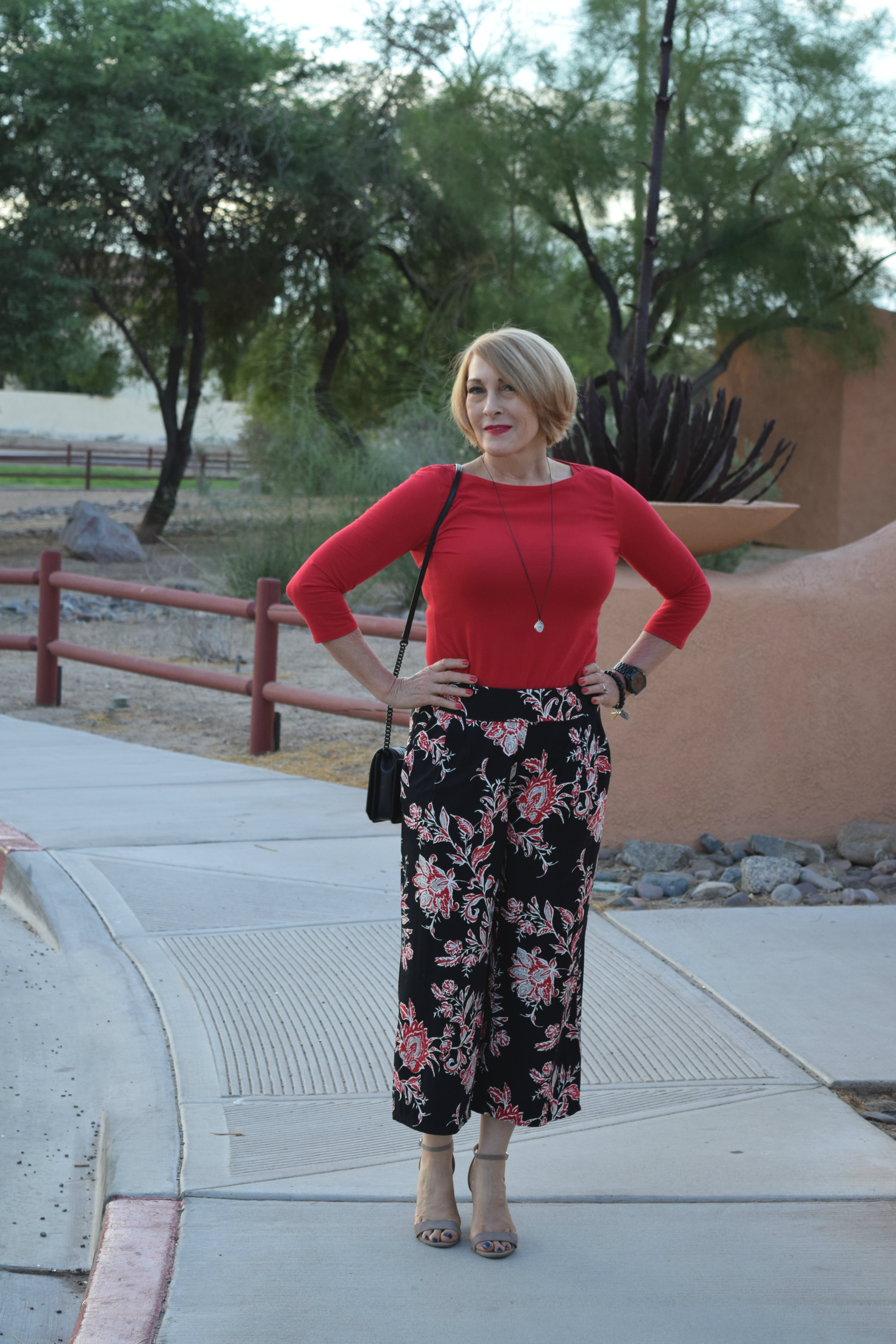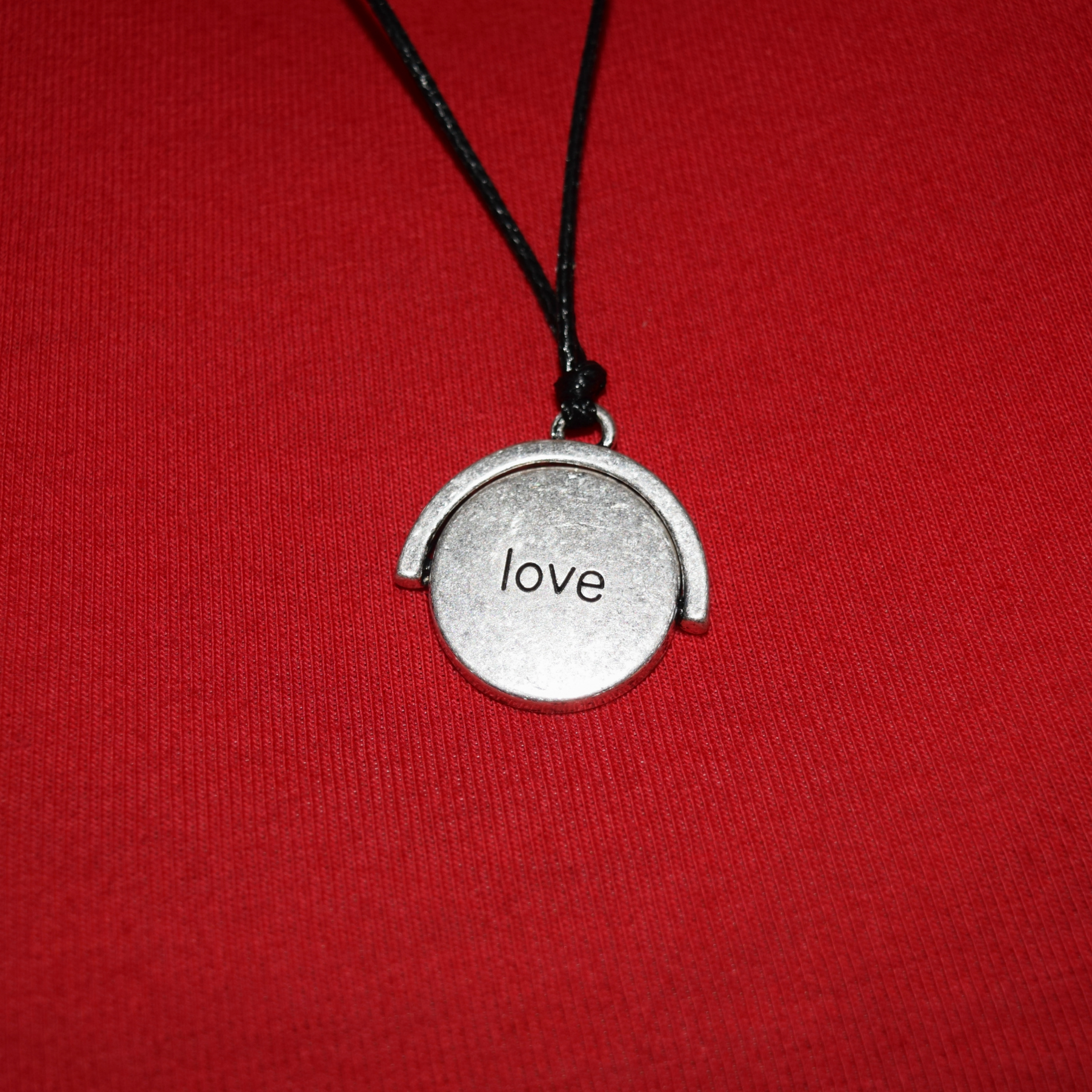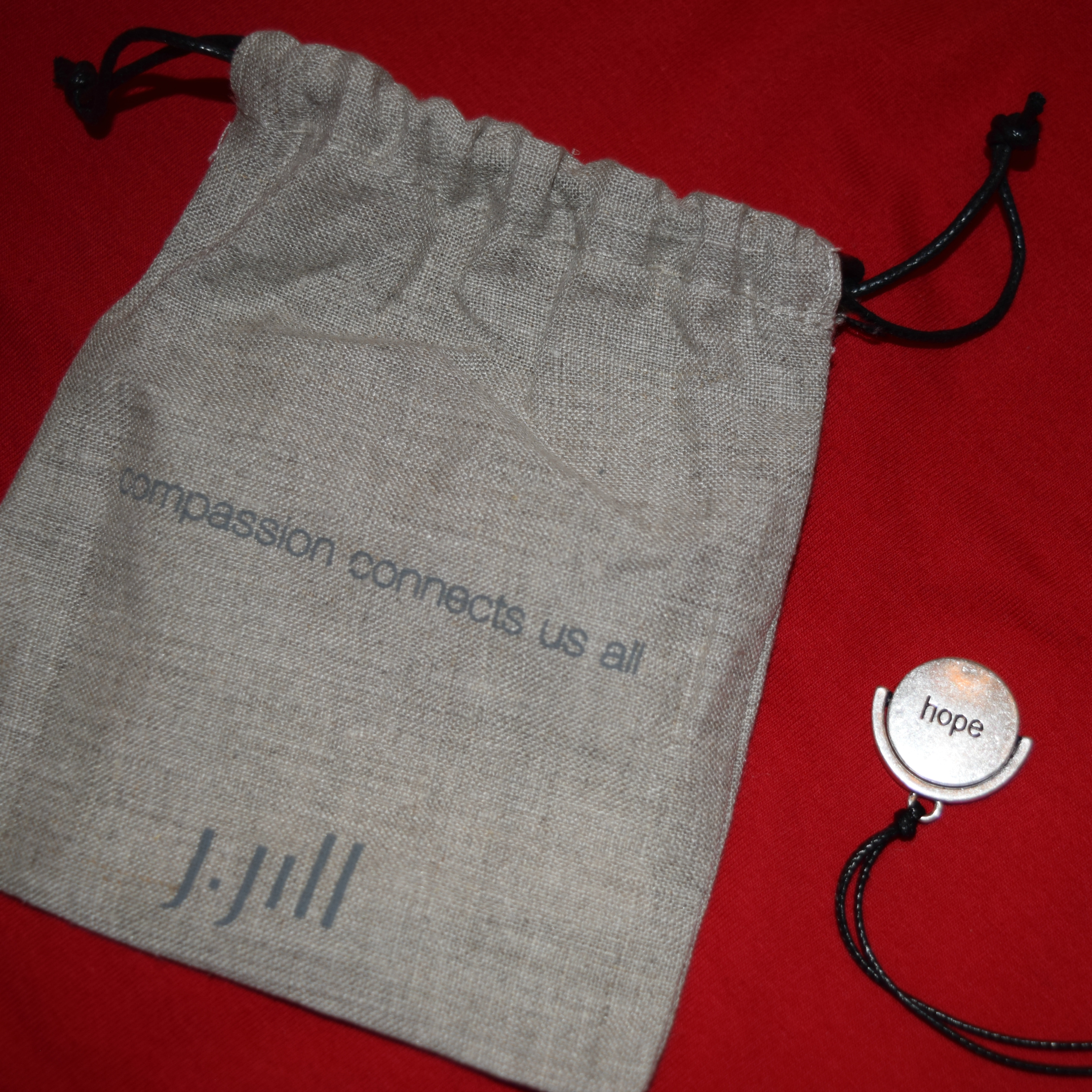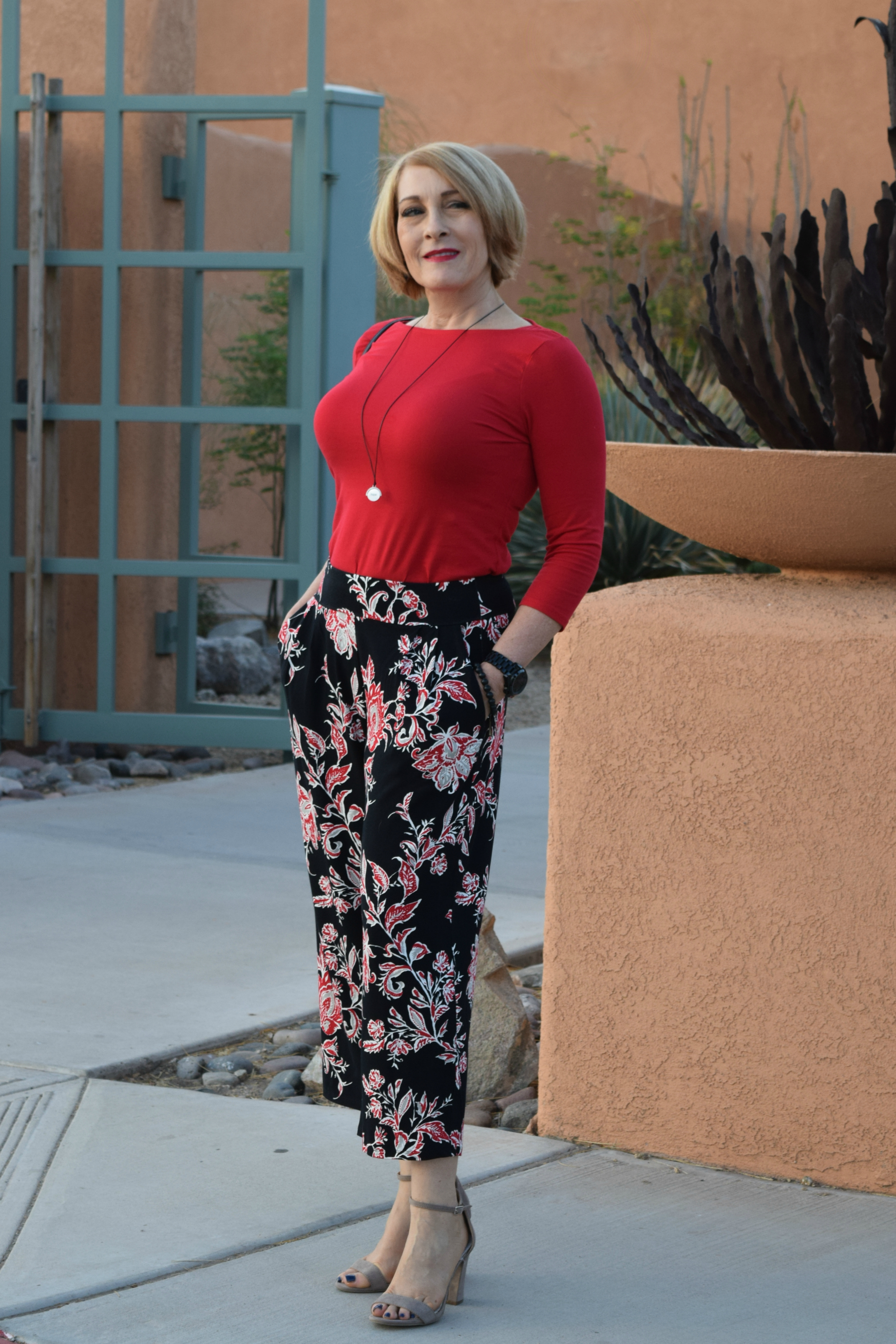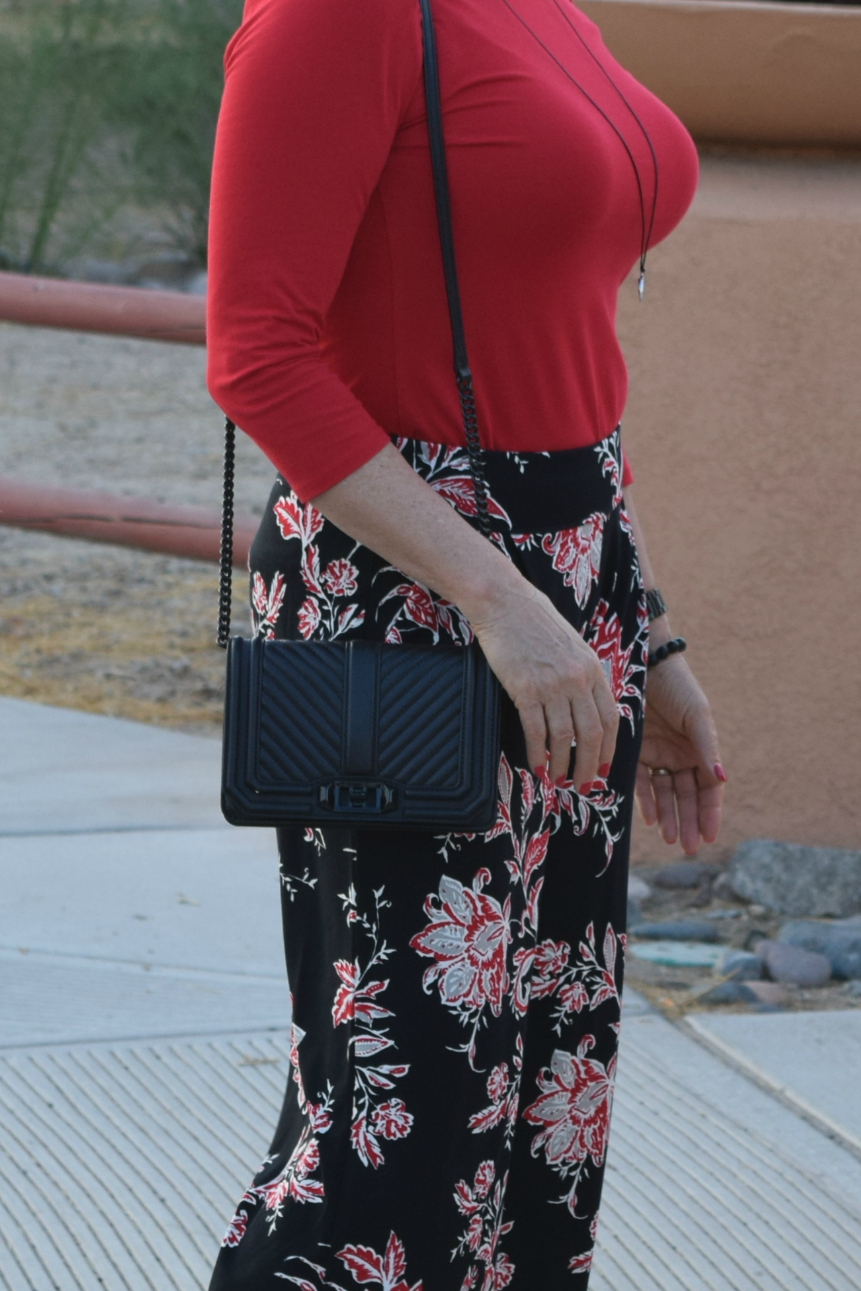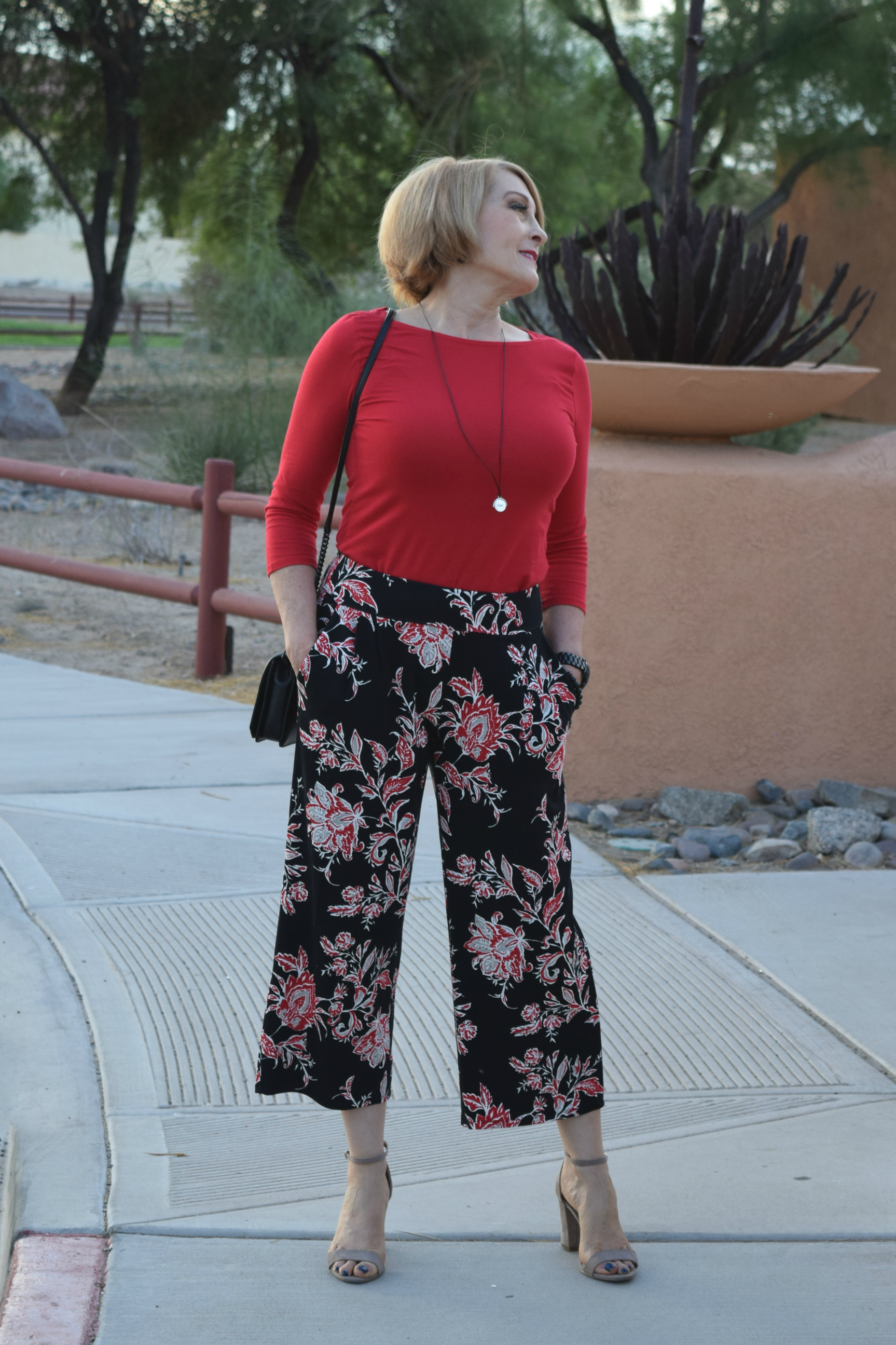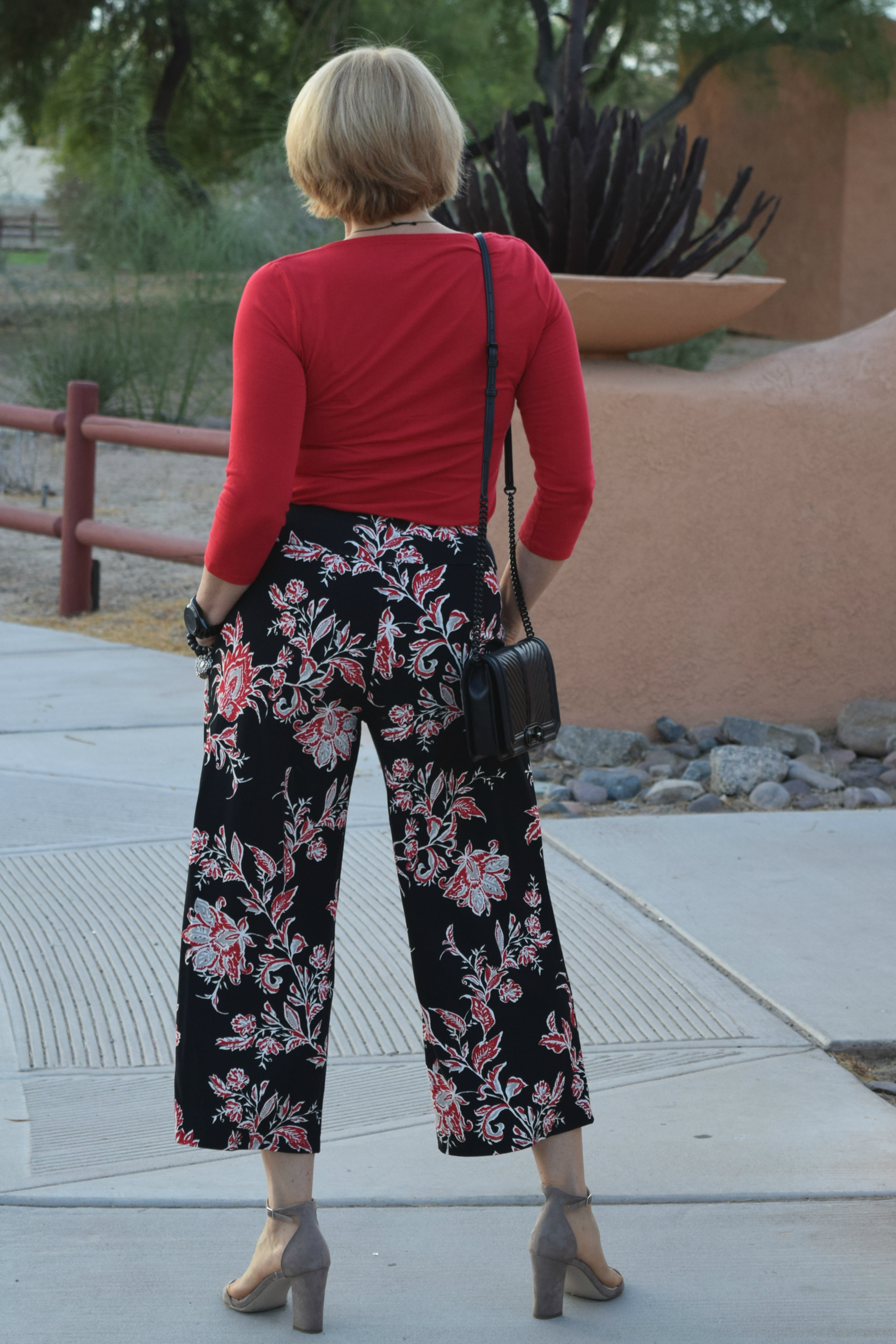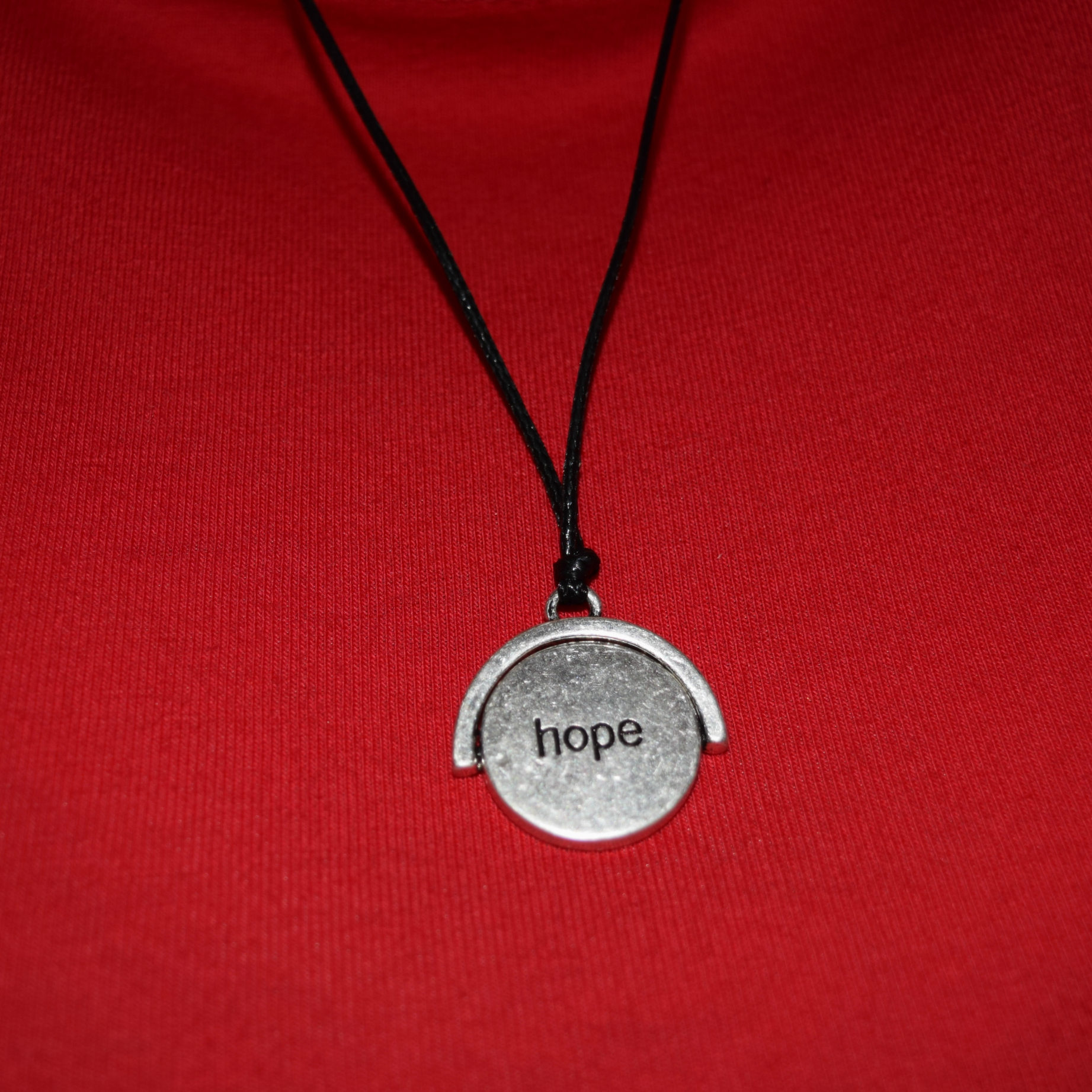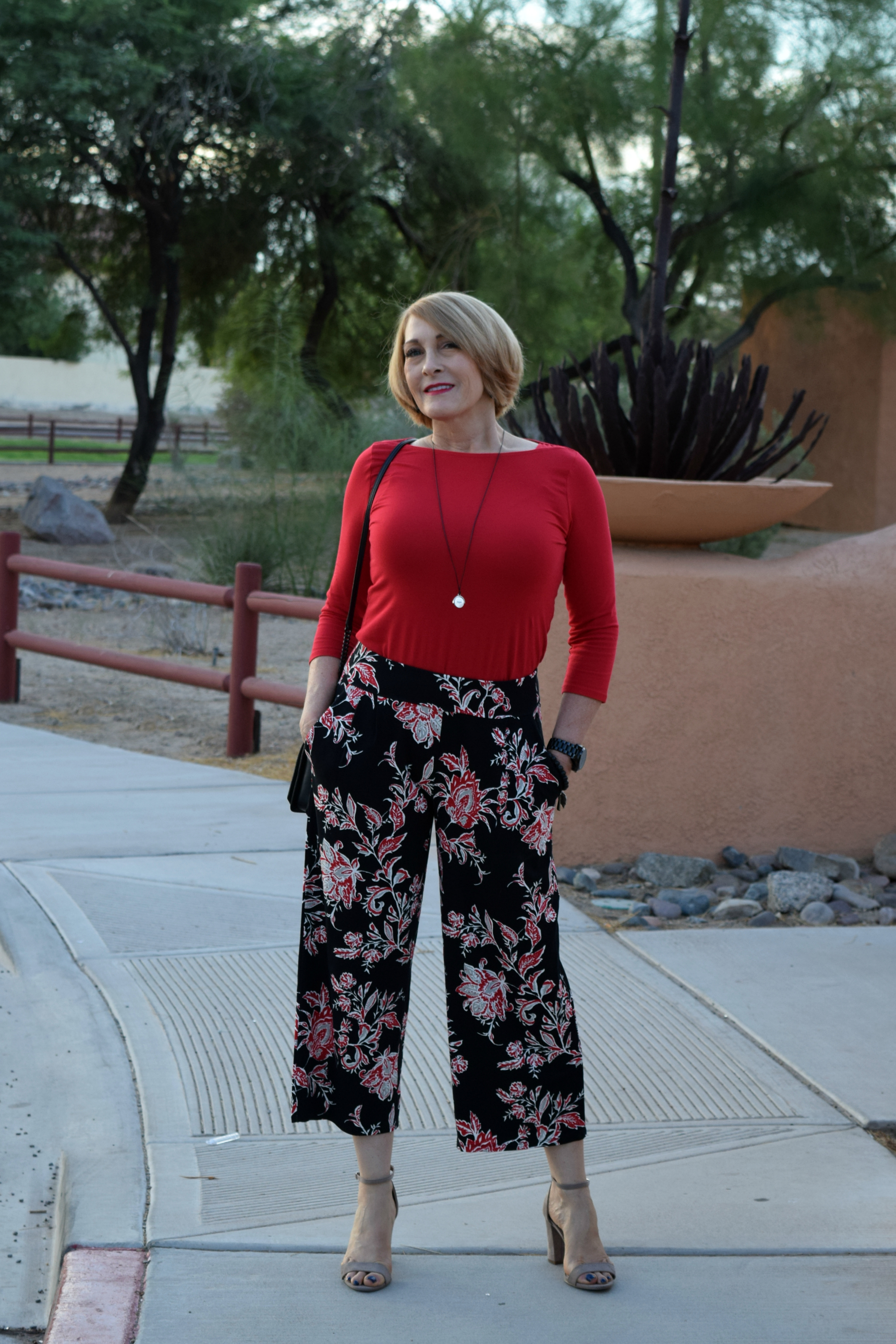 A lot of clothing lines have a travel collection. Most feature clothing that doesn't wrinkle, even after hours of sitting. I love the idea because I don't want to look like my clothes have been wadded up in a corner for a week when I get off the plane or out of the car.  Above all I want to be comfortable.  The J.Jill Wearever Collection answers the call.
Since my knee surgery I get a little stiff and sore if my leg stays bent for any length of time. On long car trips I'll usually stretch my legs out by flexing my feet, putting them up on the dash, locking my knees and maybe even pulling back on my toes. I know I look hilarious but it beats stopping the car multiple times to get out and stretch. Or my personal favorite – climbing out of the car and walking around a minute or two with a bent leg that won't straighten. No bueno. Clearly you see why I need pants I can move around in!
The cropped pants I'm wearing today come in this bold print (don't you love the red?) and solid black. And the pockets! I'm wary of side pockets because they can give the appearance of extra poundage on the hips (because don't we all want that) but I didn't have that problem with these. I wouldn't use them like a pack animal (that would add pounds!) but if you like standing with your hands in pockets, these work. With the pants at 25% off, you may want to pick up both pair!  If you would rather a full length style, take a look at these in black or these which come in black or deep blue. For style and comfort this J.Jill Wearever Collection won't disappoint!
I do want to take a moment again to mention the J.Jill Compassion Fund.  The Fund, founded in 2002, has helped women in need become self-sufficient and independent through donations of more than $8 million to local organizations across the country.  When you purchase a  Reversible Pendant 100% of the net proceeds will help disadvantaged and homeless women through the J.Jill Compassion Fund.  In this blog by a woman for women, it just makes sense to mention a cause that helps women!
Thanks so much for visiting!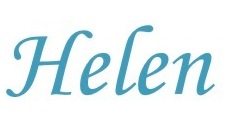 Thank you, J.Jill, for sponsoring this post.
J.Jill Pants c/o (on sale!) | Merona Top | J.Jill Compassion Necklace c/o | Rebecca Minkoff Bag, also here | Michael Kors Watch | French Kande Bracelet c/o, similar here | Steve Madden Sandal, similar here and here | MAC Ruby Woo Lip Pencil | MAC Ruby Woo Lipstick