About a year ago I was reading, of all things, a fitness/positive mental attitude book. Somewhere in the narrative the author talked about his humble beginnings and the luxuries he now enjoyed. Among them: bamboo sheets. What? I had never heard of such a thing. Bamboo floors? Yes. Bamboo plants? Of course. But what in the world were bamboo sheets?? My curiousity was piqued.
We were in the process of buying a new home and had decided to replace a few things in the move, including our bed. A new bed required new sheets, and naturally I had to try the bamboo option.  I purchased this set from J.C. Penney and prepared myself to be amazed.   What I wasn't prepared for was the strange, stiff-paper feel of the fabric before it went through the dryer.  How in the world could these sheets be even remotely comfortable?
Long story short, once dry they were fabulous!  The first night I slept in them I fell in love!  They were sooo comfortable.  Even better, I was able to buy them on sale, but they were still close to $200. The truth?  Completely worth it.   Right now, the same set is on sale for $170 and I have no qualms recommending them.
If you've ever owned only one set of sheets for a bed, you know how unhandy that is.  Whenever you change the sheets, you have to wait until they've made their way through the laundry process before you can make the bed again.  Hardly ideal.  Obviously, I needed another set!  I was scrolling through Amazon and found a set for about $50.  Could they be as soft as my current set?  They had the right make up, 100% bamboo rayon, but there was only one way to know for certain.  I ordered a set and crossed my fingers.
The sheets arrived in a couple of days in true Amazon fashion.  I popped them into the wash and was surprised to find no stiff-paper feel when they were transferred to the dryer.  That was nice.  Once on the bed, I was thrilled to find they were the softest sheets I'd ever slept on!
I still absolutely love both sets.  As comfortable as they were at the onset, they get softer with each wash.  It's hilarious to think the biggest take away from that fitness book I read a year ago was the comfort of bamboo sheets.  The idea makes sense though.  We spend close to a third of our lives in bed.  If restorative sleep is the goal, shouldn't we seek that restoration in the greatest comfort possible?
Thanks for reading!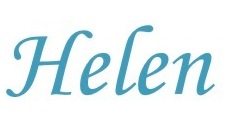 I may receive commissions from purchases made through clicks from this post.
Amazon Bamboo Sheets  | BedVoyage Bamboo Sheets  |  Sugarfix Tassel Earrings