This weekend Andy and I had the opportunity to attend a baby shower with friends and family in the San Diego area. We had so much fun. We've gone to a few coed showers and I think the idea is brilliant. Including Dad is the celebration makes sense. After all, both parents are involved raising Junior, shouldn't both parents get to celebrate with the people they love the most?
I wore this comfortable J.Jill shirtdress to the party and it was a great choice. It can be dressed up or down, as I've shown above. I opted for the studded sandals for the slightly dressier look but I still felt relaxed and casual for a nice outdoor event. It was also fabulous to get a small respite from the Arizona heat!
Did you see the back detail? Rather than stopping at "shirtdress" J.Jill added a pleated back overlay for visual interest. It's not at all bulky and I was able to wear the summer-weight Pure Jill Watercolor Cardigan over it without fabric bunching in the back. That's a big deal in my book!
It's hard to believe our Independence Day is this week.  As I've been deciding on a patriotic outfit option for any Fourth of July festivities and I realized this dress fits that bill perfectly.  Whether I wear my Converse Chucks or some sandals I can be comfy ready to party!
Happy Monday Friends!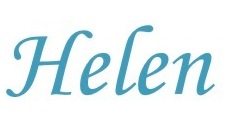 J.Jill Shirtdress c/o | J.Jill Watercolor Cardigan c/o | Converse Shoes | Amazon Studded Sandals | J.Jill Straw Bag c/0  (sold out), similar here and here