When then weather is fabulous there is no shortage of events to attend. From sporting events to the theatre, you can always find something to do.  But what to wear?  No worries!  I've put together four looks to get you through a wide variety of occasions.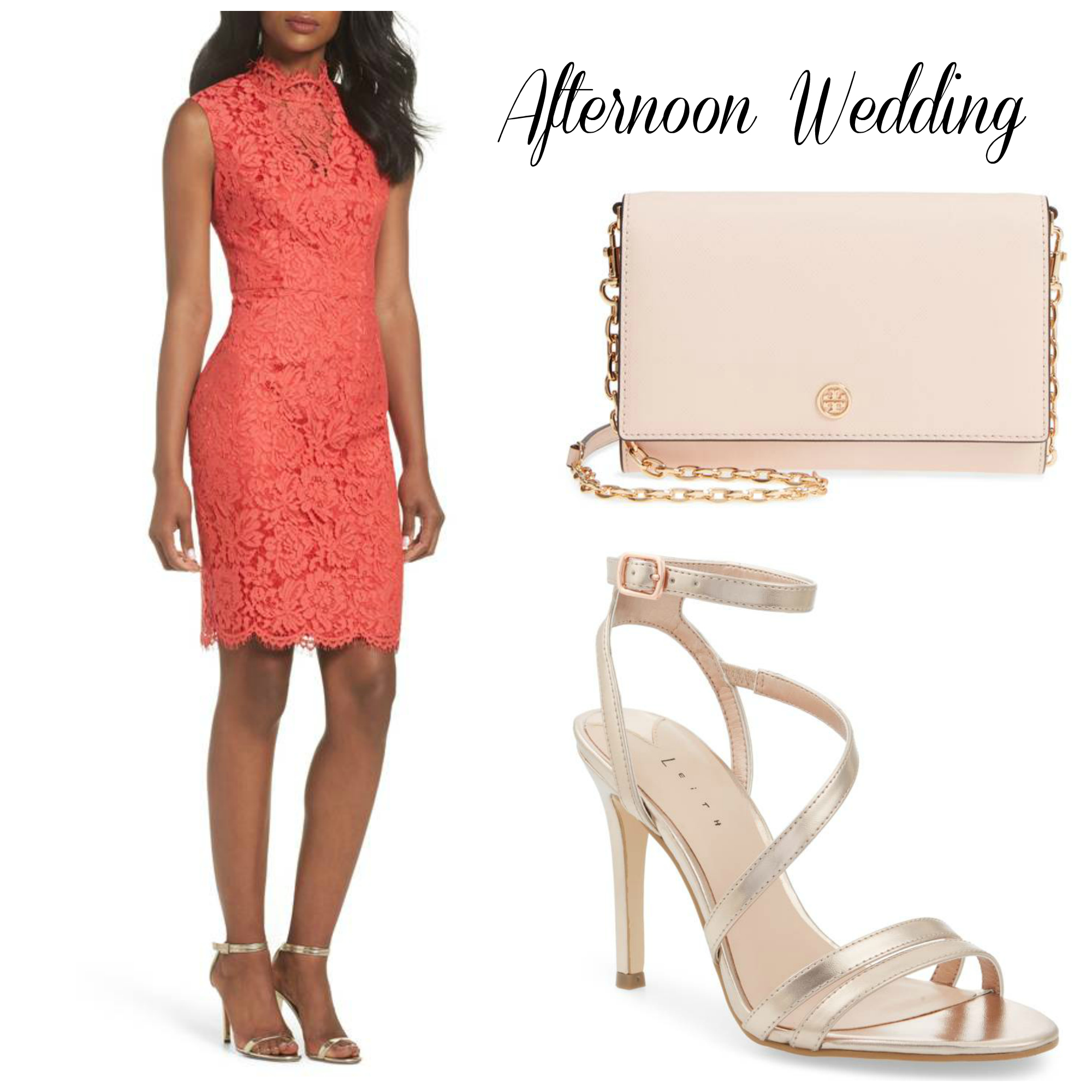 Late spring and early summer weddings are certainly popular. Evening weddings may call for more formal attire, but an afternoon wedding usually calls for something along the lines of a cocktail-length dress. Adding some touches of metallic will dress up your look for an afternoon-to-evening transition.  This look also works for date night or going out with friends for a drink.    Vince Camuto dress, Tory Burch bag, Leith shoes.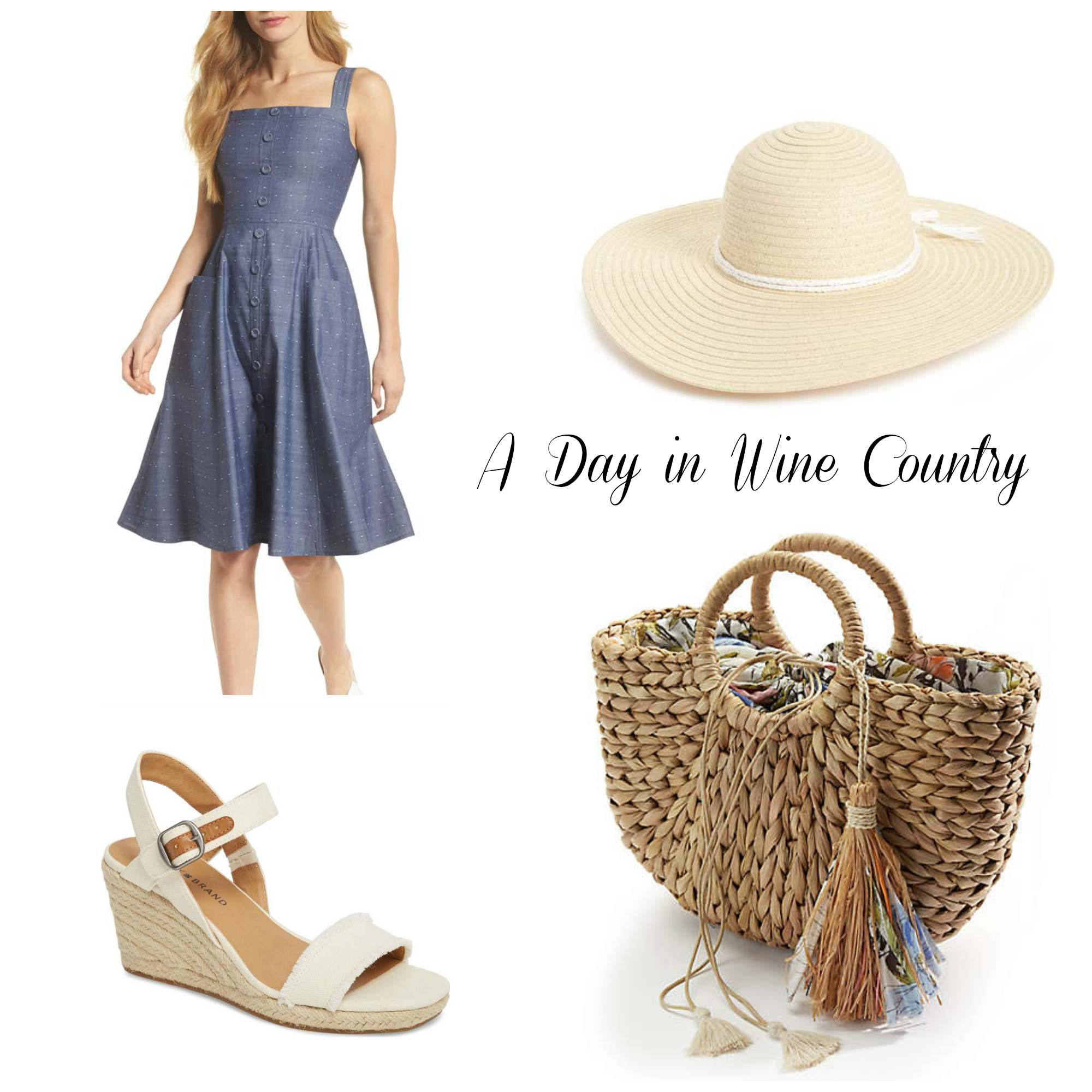 One of my favorite getaways is a weekend of wine-tasting. This time of year wineries are absolutely beautiful. Everywhere you look your eye rests on green. Sitting outdoors, enjoying the company of friends while sipping a glass of the bounty of the area – I love it! Comfort is key – you don't want anything distracting you from an enjoyable day.  You may do a little walking, so a shoe that is comfortable as well as attractive is a plus.  Be sure to include a hat for sun protection.  You'll look stylish if you're indoors but it's vital if you're outside.  This look will also work for a day at the museum or art gallery or a summer barbeque with friends.  Gal Meets Glam dress,  Nordstrom hat,  J.Jill bag,  Lucky Brand Shoes.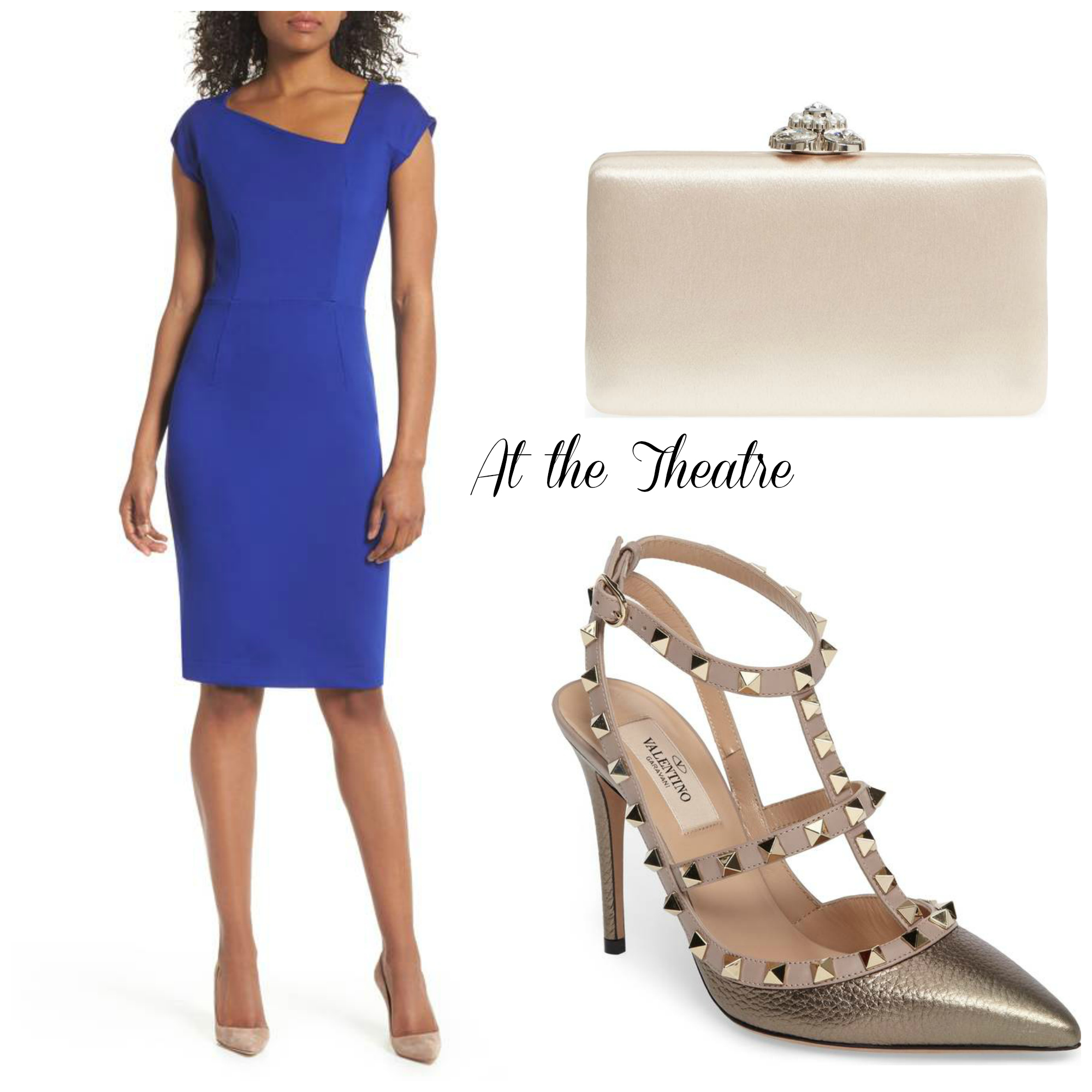 Andy and I are planning to see Hamilton next month, which prompted me to consider what to wear to the theatre. One option is the look I've shown above: dressy but not too dressy, yet still a look to feel special on a special night. Find something to keep the man in your life looking sharp here.  French Connection dress, Nordstrom clutch, Valentino Rockstud shoes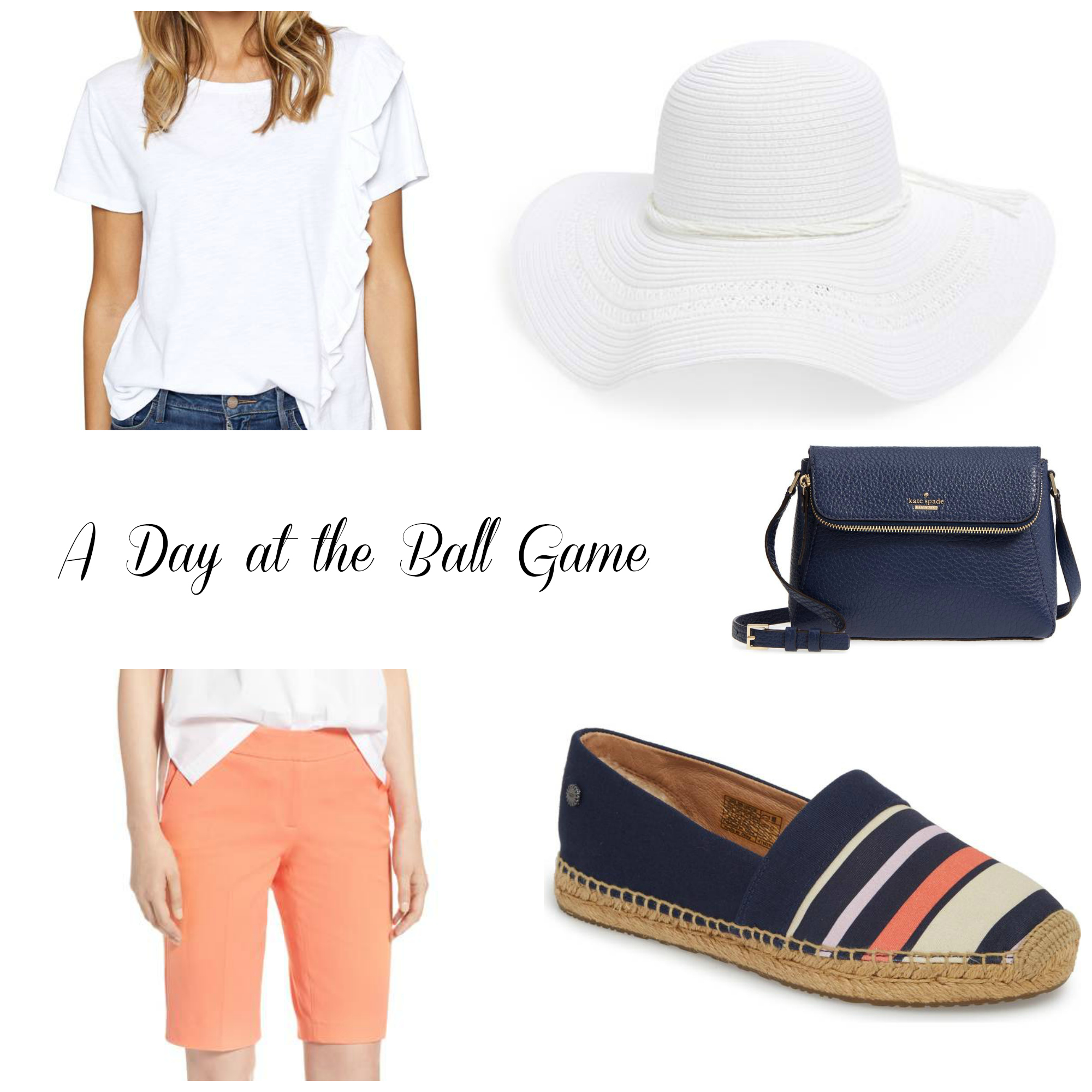 Of course, we can't forget America's pasttime. If you're planning to "catch" nine innings of your favorite team this summer, you'll want to be comfortable, and you'll want to protect yourself from hours in the sun. I've chosen a U-neck top to protect the fragile decolletage and a wide, floppy hat. Use your workout app to track your steps during the hike from the parking lot to your stadium seat. You'll want comfy shoes and pleanty of sunscreen.  Sanctuary top,  Halogen shorts, Caslon hat, Ugg shoes.
Happy Monday!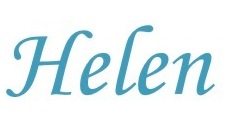 I receive commissions from most clicks and purchases made through this post.