This was fun. I decided to try something completely different by choosing some unusual camera angles. Sometimes you've got to mix things up to get a different perspective. It's so easy to get into a rut, never varying in our daily routines. It's also much too easy to dig in with our opinions and ideas at the expense of fostering an understanding of others.  I am not suggesting we drop our beliefs and convictions and toss our inner compass.  Not at all.  I'm suggesting we make an effort to try to see why others feel the way they do.
This past week we've had some tough moments in our Forever Fierce Revolution Facebook Community. Your FF Admin Team works hard to create an encouraging Community for our members, where thoughts can be expressed in a supportive arena. Not everyone embraced that philosophy this past week, and sadly we had to let a few members go.
Just like a rose bush needs pruning for the health and beauty of the plant, we should always keep in mind we can choose to cull those people who create a toxic environment in our lives.  In those situations where we can't cull, our attitudes are everything. We should not let the venom of others poison the way we approach life.
I remember a critical thinking class from college in which we had to debate both sides of a topic. Was that interesting! My own opinion didn't matter during the class; I would be graded on the way I could support and argue the position I was assigned to defend.  Next, we were to debate the other side!.  Ugh.  As I researched data to support each side of the argument my eyes were opened. Although my inner opinion usually didn't change, I came to realize those on the "other" side often believed with the same level of conviction.  And just because their opinion differed from mine didn't mean they were wrong.
If they were wrong, I also learned pushing my opinion at people wasn't going to change their perspective.  As the saying goes, "A man convinced against his will is of the same opinion still."  I wasn't going to have much success trying to force someone to my way of thinking.
Kindness and authenticity create a better environment for discussion and the possibility of a different perspective.  Live your truth.  If you're correct, the facts will bear out.  By treating others with respect you may also win a convert.
Thank you so much for reading today!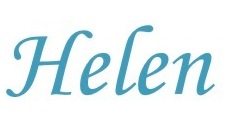 I receive commisions from purchases made through clicks from this post.
Target Tee | J.Jill Pants | Steve Madden Shoes | Panama Hat