J.Jill's September Collection includes some great autumn ready pieces and this cozy sweater is one of my favorites.  It's a soft, marbled knit in Bordeaux, my go-to fall color.  Paired with a mustard blouse and gorgeous Ariat boots, I'm covering a sizable chunk of fall's color spectrum.  All I need is the right weather!
Like everything else from J.Jill, their September collection is comfortable and season-perfect.  The sweater looks really heavy, but it's actually a nice, medium weight.  We had a lovely morning in the mid-seventies when we shot these photos.  Even so, I would have been melting in something heavy, but I was fine in this.  It's perfect to ward off that autumn morning chill, but it won't weigh you down, and it will go with everything from jeans to an office dress.  Since wine hues are essentially my fall neutral, I'll be reaching for this sweater repeatedly.
You can save 25% on the sweater right now using code STYLE25, and shipping is free for orders over $100.  It's easy to get autumn ready with deals like that!
Although I'm blogging about fashion this morning, there are so many things on my heart right now.  I'm remembering those who lost their lives in the terrorist attacks on September 11, 2001.  It's still hard to fathom the amount of hatred that could lead to such actions.  More immediately, I'm praying for those impacted by Hurricanes Harvery and Irma, and knowing the path back to normal lives for many of them may be months, if not years, away.  As I go though today I'll remember not to take things for granted but to give thanks for the many blessings I've been given.  Nothing is guaranteed.  If it's been a while since you've told a friend or family member you love them, tell them today.  Who knows what tomorrow will bring?
Thank you so much for reading.  It means a lot!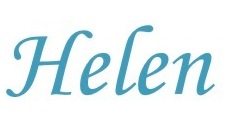 I get commission for purchases or clicks made through links in this post.  Items marked "c/o" have been provided to me for promotional consideration.  All thoughts and opinions are my own.
J.Jill Light Shawl-Collared Topper c/o | Blouse, old,very similar but really pricey  here, others here and here |  Paige Jeans, also here | Michael Kors bag, others here, here, here and here | Ariat Two24 Boots, c/o | Ann Taylor Sunglasses, and a $12 pair here