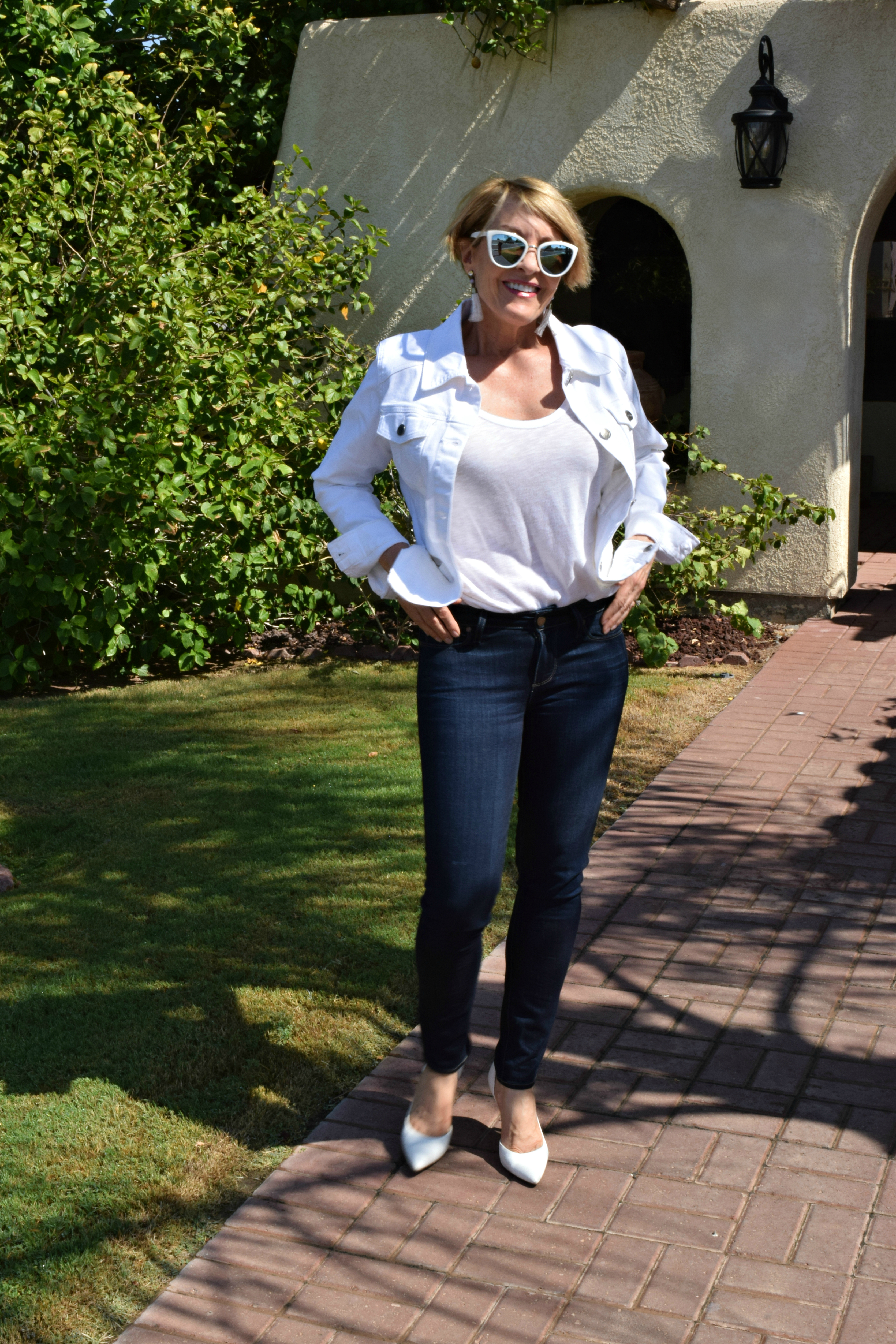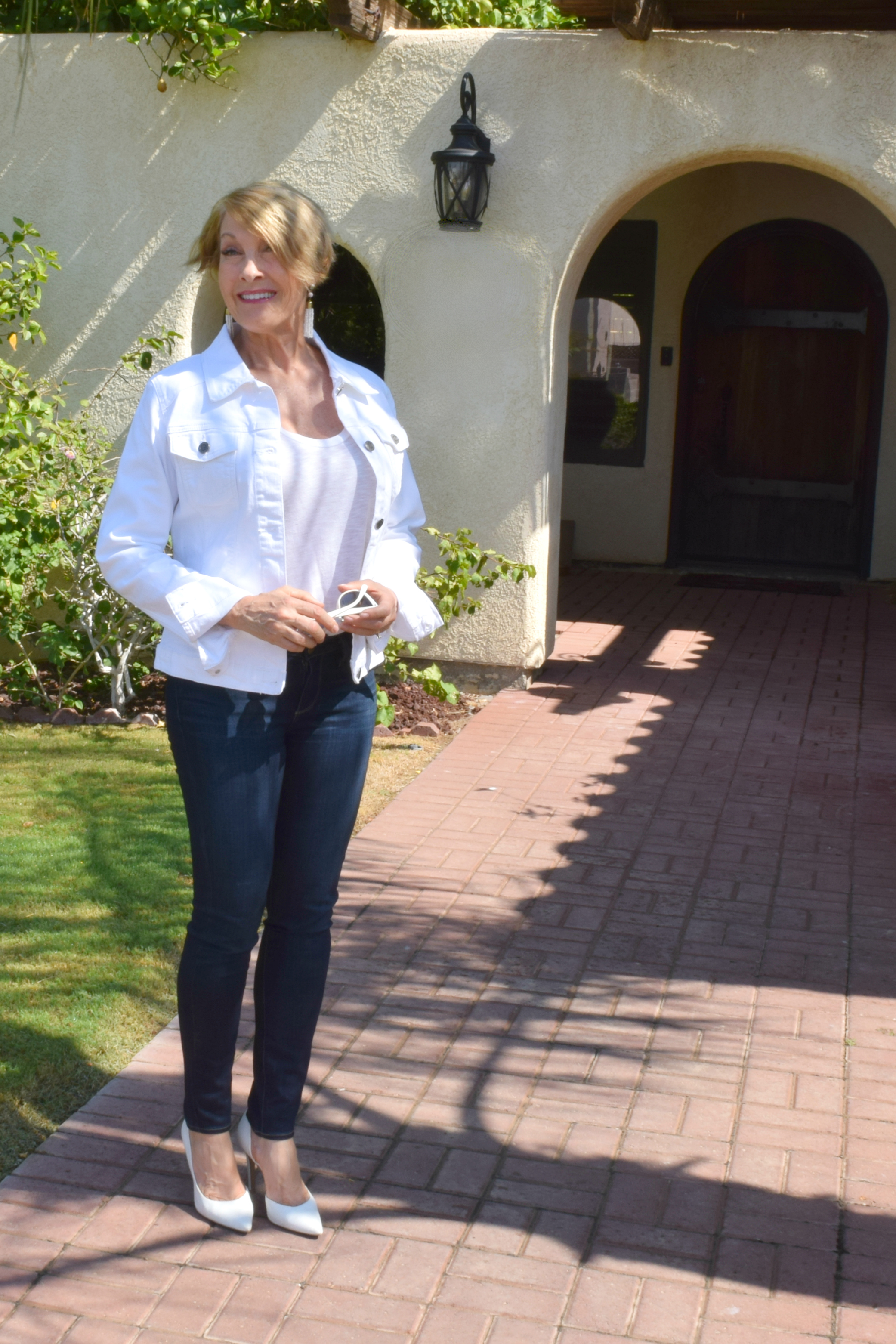 Sometimes things don't go as planned. Okay, perhaps more than sometimes.  I had this vision of a streetstyle-type photo shoot for this denim outfit.  Sigh.  We got a late start.  It was hot.  It was windy.  We had so many other things to work on we were pressed for time.  It doesn't matter what the reasons were – we all have those days where we just can't get a rhythm going.  When that happens, what do you do?
If I can I'll put the current task on hold.  If that's not an option, I may have to power through.  It may not be pretty or graceful, but I'll make the best of the situation.  Today that meant a few minor adjustments.  The sun was really bright for my light-sensitive eyes.  I tried so hard to take photos without sunglasses but the sun was too much.  Side note: I have to scrap so many photos where Andy has snapped as I blinked you'd think I always have my eyes closed.  It's just easier, if less personal, to grab the sunnies.
About today's look: I'm so glad I bought this Lee denim jacket in white, which is available on Amazon for $30.  White denim is a slightly dressier version of the classic jean jacket and gives a lift to the basic blue jeans + white tee combination.  It's been a really versatile piece – it works easily well over a maxi, a lace top or just about anything else you might want to pair with it!  I've played with it a few ways here and here.  Wearing heels certainly dresses things up a bit, too.  A pair of Converse would create the polar opposite.  Isn't it fun to have options?
Thanks for visiting!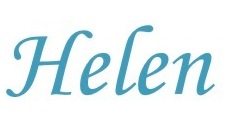 Lee Denim Jacket (also here )  |  Burnout Tee, similar here, here and here)  |  PAIGE Skinny Jeans   |  Shoes, similar here and here  |  SUGARFIX by BaubleBar Earrings   |  Sunglasses, similar here and here  |  LipSense Lipcolor in Napa