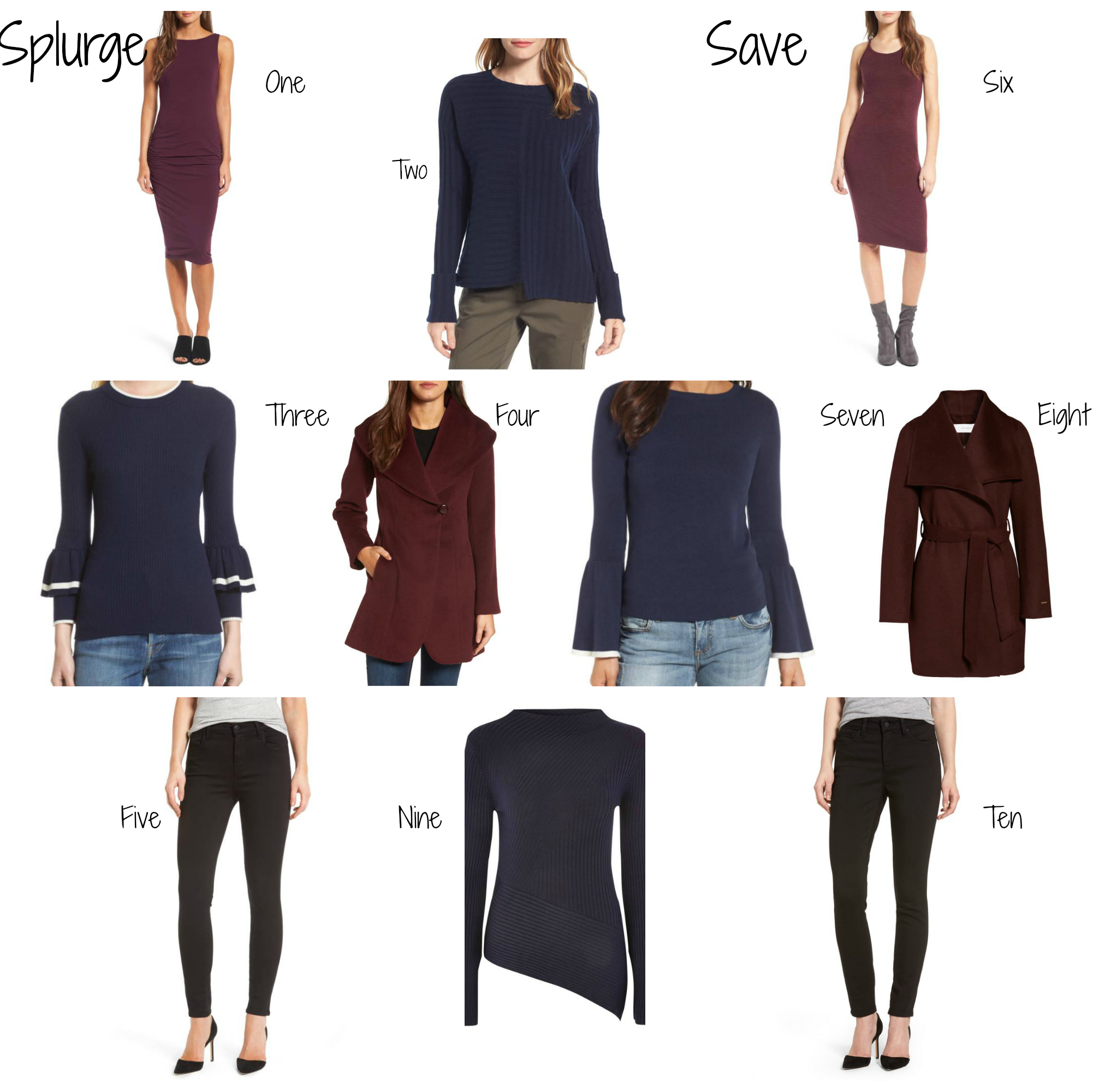 One | Two | Three | Four | Five | Six | Seven | Eight | Nine | Ten
What is it about fall fashion that has me drooling right about now? Obviously the Nordstrom Anniversary Sale doesn't hurt.  I love this sale, which features fall fashion at sale prices ahead of the season, but I think there's more to the siren song of fall. In my case, I find myself eagerly looking forward to a change in style. I've been in spring and summer looks since March, and frankly, I'm over it. Even in balmy San Diego, I remember seeing shoppers donning their new fall clothing in the 80-degree weather of late August. Talk about rushing the season! It sounds (and looked) silly, but I really get it. I'm so ready for dark jeans, leather boots and sweaters in deep jewel tones.
Yep, between the weather and the styles, I'm really longing for fall.  In that mood I put together a few things that caught my eye from Nordstrom's sale. Deep blues, burgundies and ubiquitous black denim should give you that Fall Feeling.  I've collected them in another Splurge/Save collage so you can find the pieces that work for your wallet.
How about you? Are you enjoying an endless summer or enduring a summer that just won't end? Are you longing for the feel of a sweater and the look of a deep hue?  You know I'm right there with ya!
Happy Wednesday friends!