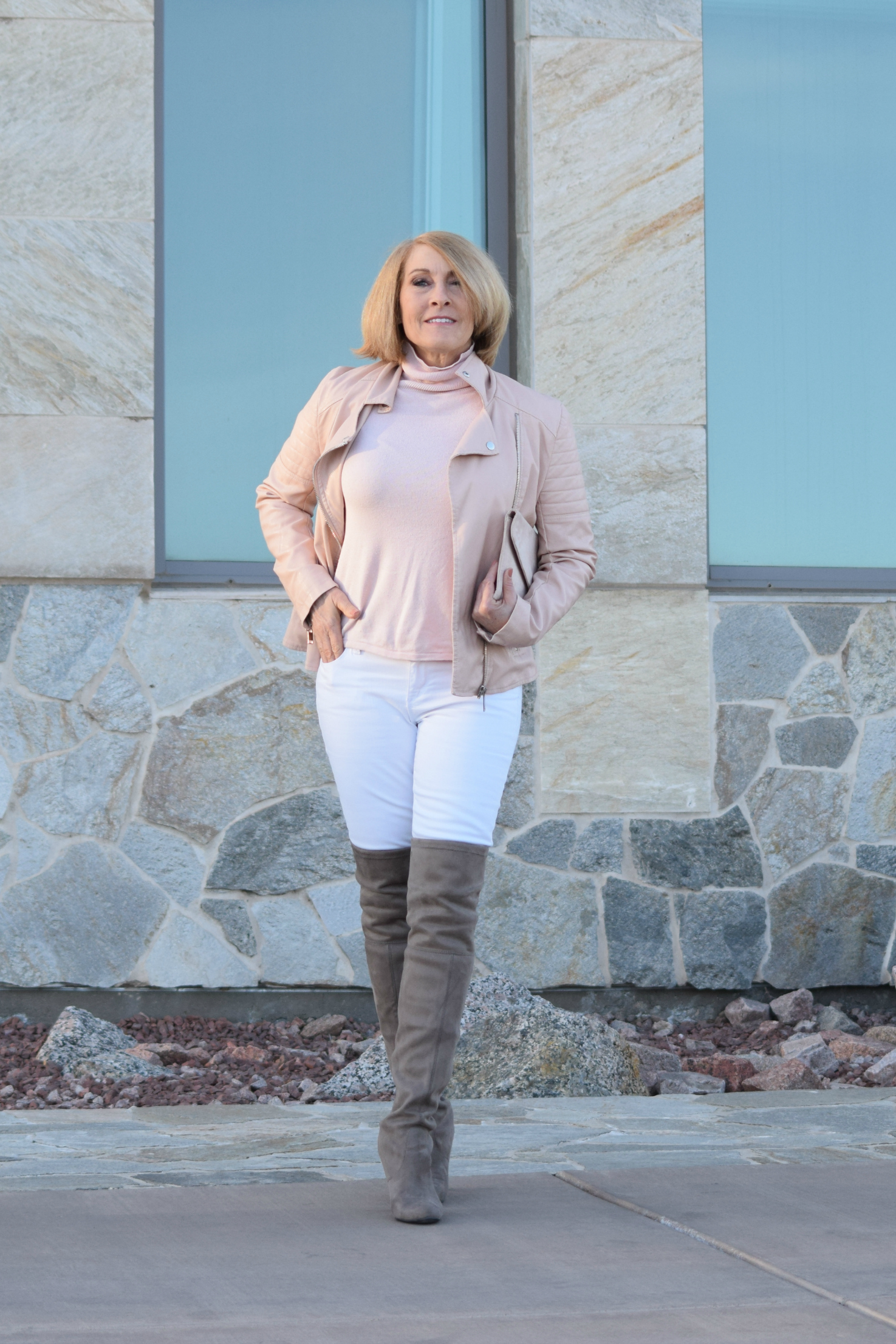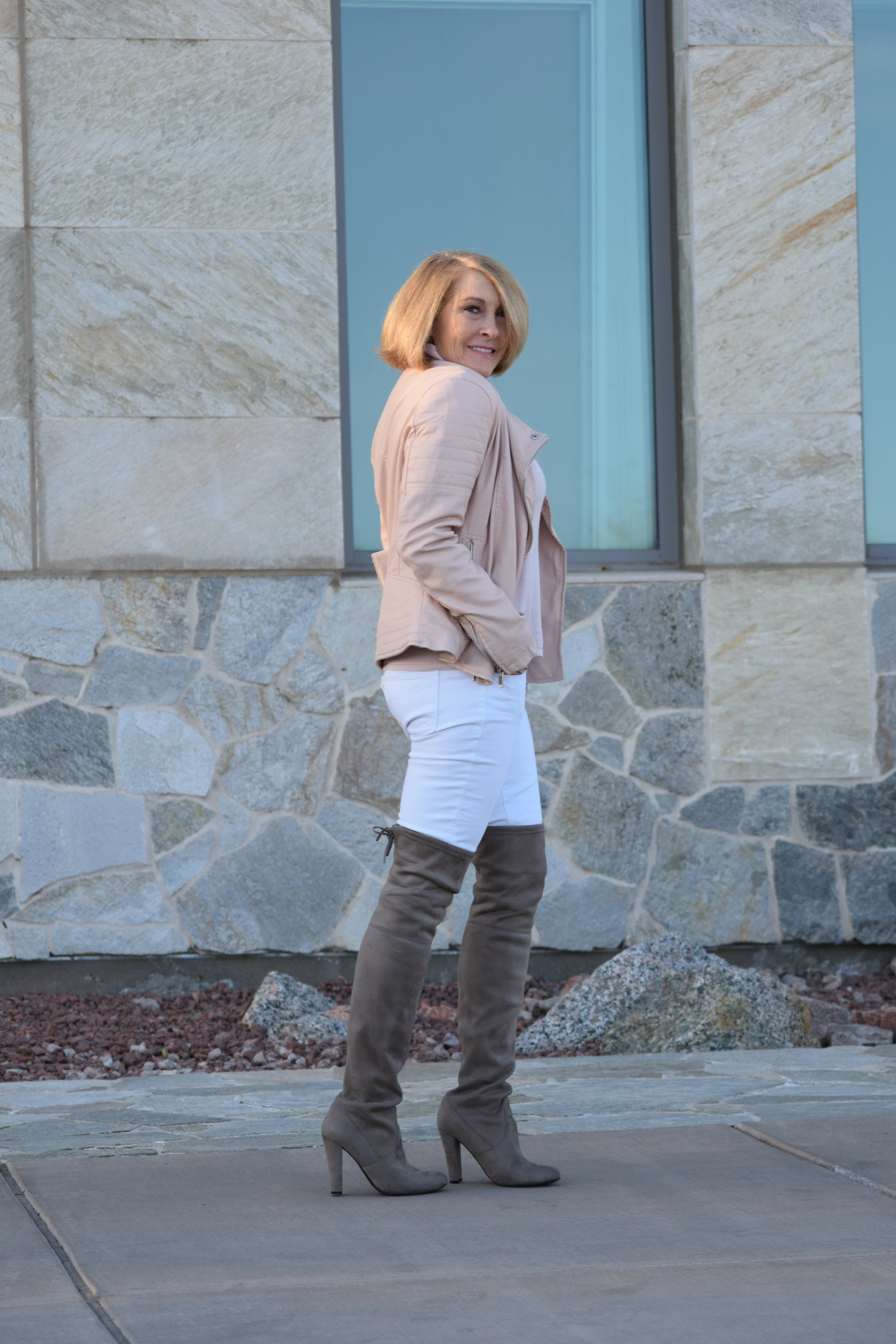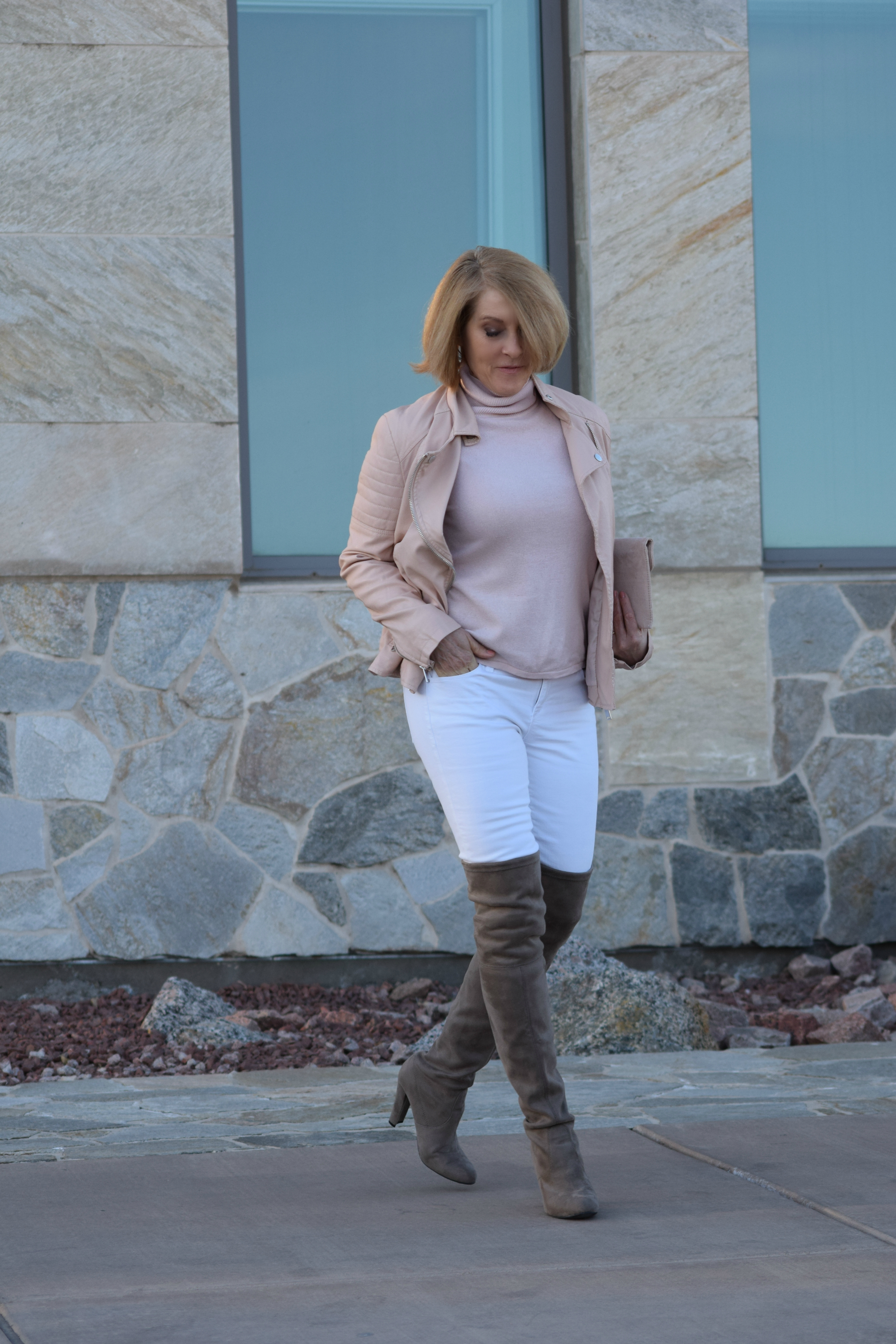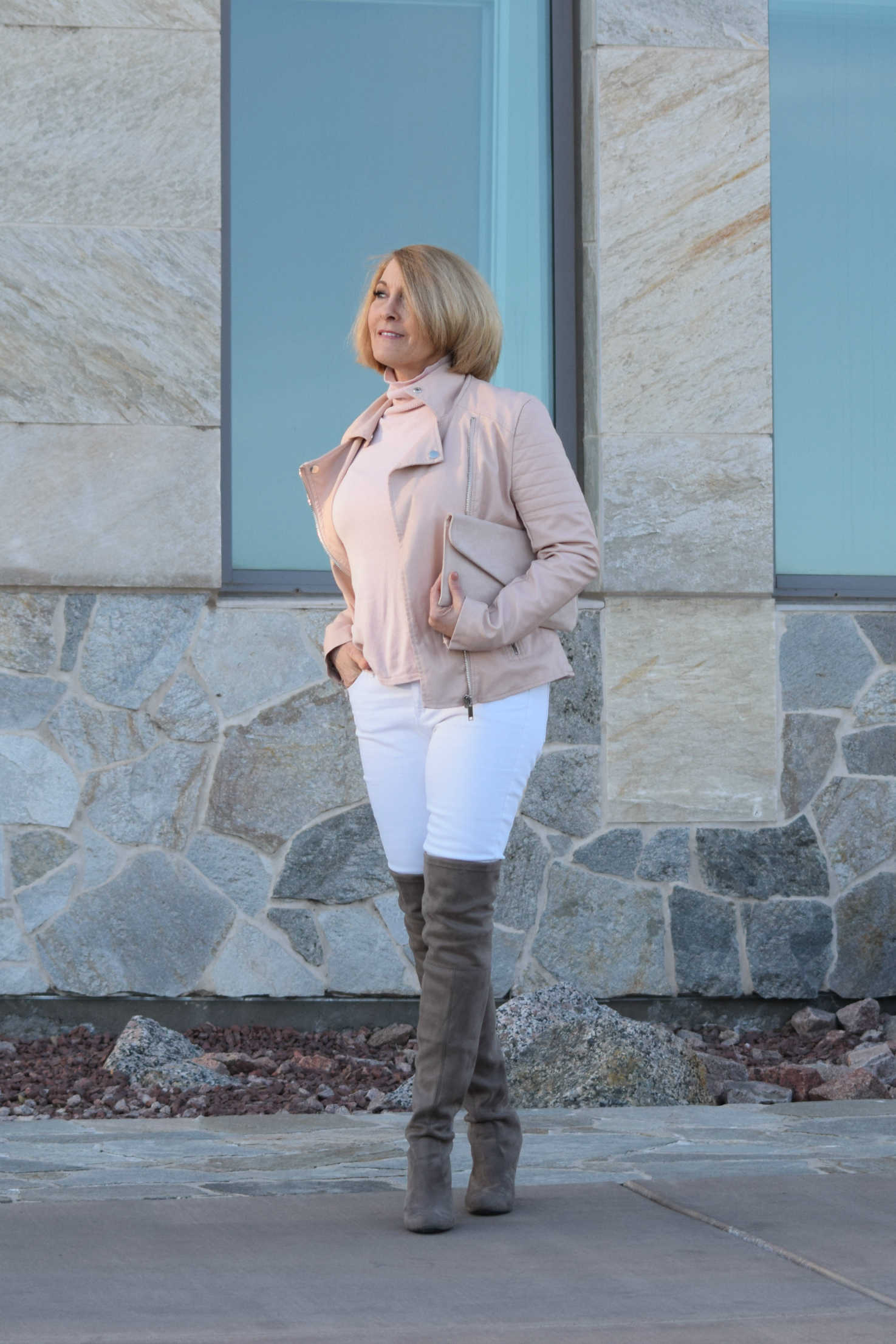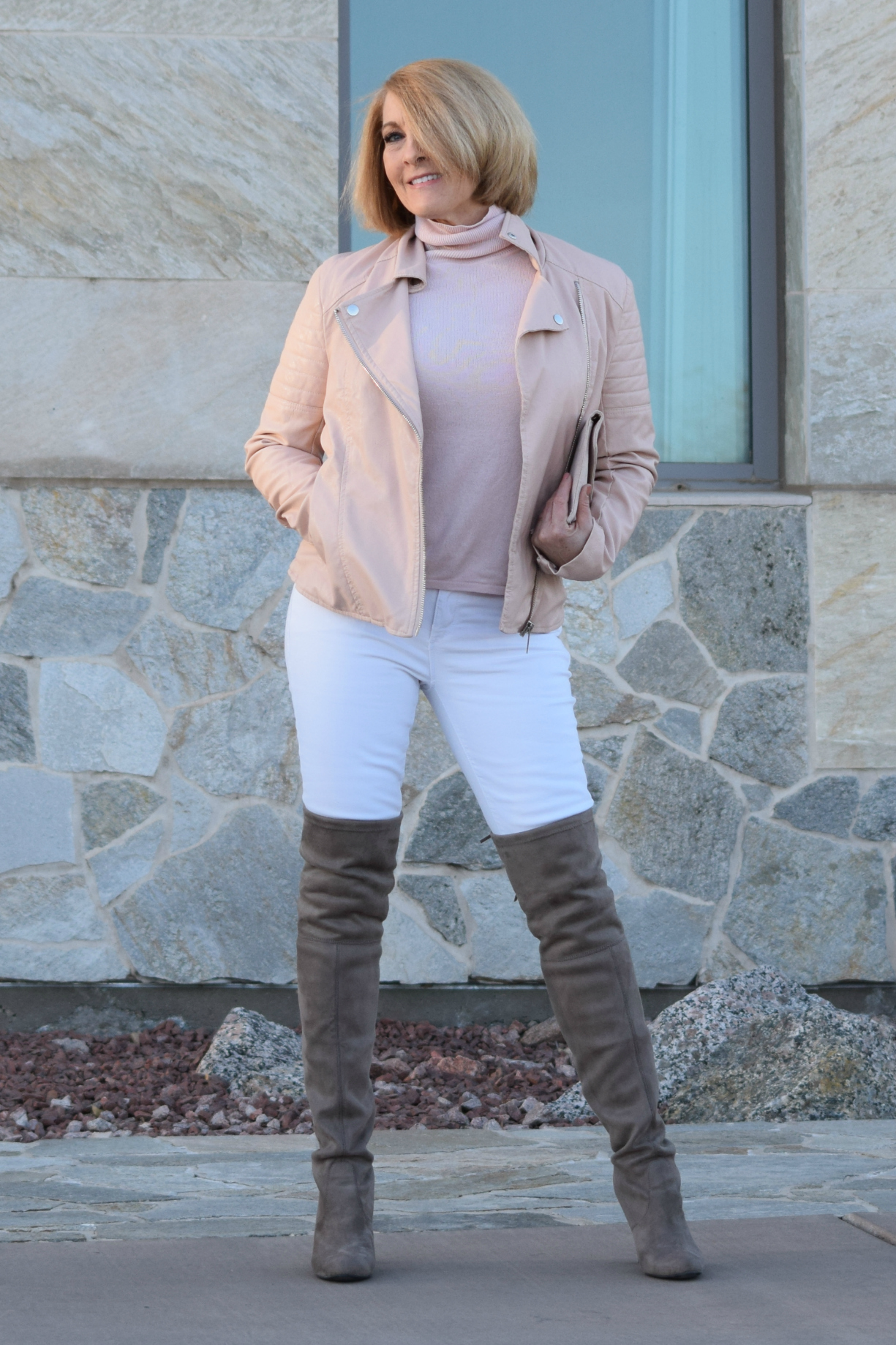 Moto Jacket similar here, and  here | Calvin Klein Sweater another option here | Ann Taylor Jeans, also here, here and here | Boots also here and here | The Horse Watch | MAC Lipstick in Creme d'Nude | Envelope Clutch
How'd you like the feature on Suzanne Sunday?  Isn't she amazing?  I had so much fun putting that post together!
Last week I showed this look with pink pumps here.  It gave a dressy, feminine look to white jeans and this cute pink moto jacket.  See how different it looks when I switch those pumps for these over-the-knee boots?  This is just another way I prove you can shop your closet and discover so much variety if you look at things differently.  Take an outfit you've put together a dozen times and change from shoes to boots or vice versa.  Presto change-o, you've got a completely different look!
You can easily spend so much money on your wardrobe.  If that's your thing, enjoy!  But if you'd rather stretch your wardrobe dollar, that option is also available and I'm here to help.  Fashion is defined by what's new and fresh off the runway.  Style is defined by you: how you wear what you buy and more importantly, how you wear what you already own. Mix and match things you already own in new ways and see how much more you love your closet.  I'd love to hear what great new combinations you put together!
Thanks for visiting!