Give me all the red for the holidays!  I always love red, but this time of year it seems especially appropriate.  Maybe because we equate it with Santa's outfit?  Who knows?  But it's definiately the most prevalent color this time of year.
Red takes on a more "everyday" look as gingham, and I love it in this J.jill peplum top.  So soft and cozy, it feels great this time of year and pairs well with black everything!  I took an edgy spin with my black and knit moto leggings.  It's fun for a casual Christmas party, but it will work well into the new year.  I'm all for that!
Things have calmed down a bit now that our daughter's wedding has passed and we sttle into our new home.  I confess I'm late getting Christmas decorations up, but this is going to be that type of season, I think.  I've had so much going on, and I'm learning not to pressure myself over things that aren't vital.  Making the house look festive is wonderful, but if I'm a little slow getting it finished, it will be fine.  Moral of the story?  Take time to enjoy the season.  don't get so wrapped u[ in the things you think you're supposed to that you don't enjoy the special moments the holidays can bring.   Throw on a comfy J.jill top, put on some Christmas music, and relax.  You'll be so much happier!
Happy Monday!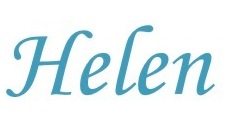 J.Jill Gingham Top (30% off!) | Target Cap  | Faux Leather Moto Leggings (sold out), similar here, here, here and here  |  Booties, similar here , here,   here and here  |  MAC Lip Pencil – Ruby Woo | MAC Lipstick – Ruby Woo | MAC Lipglass – Ruby Woo