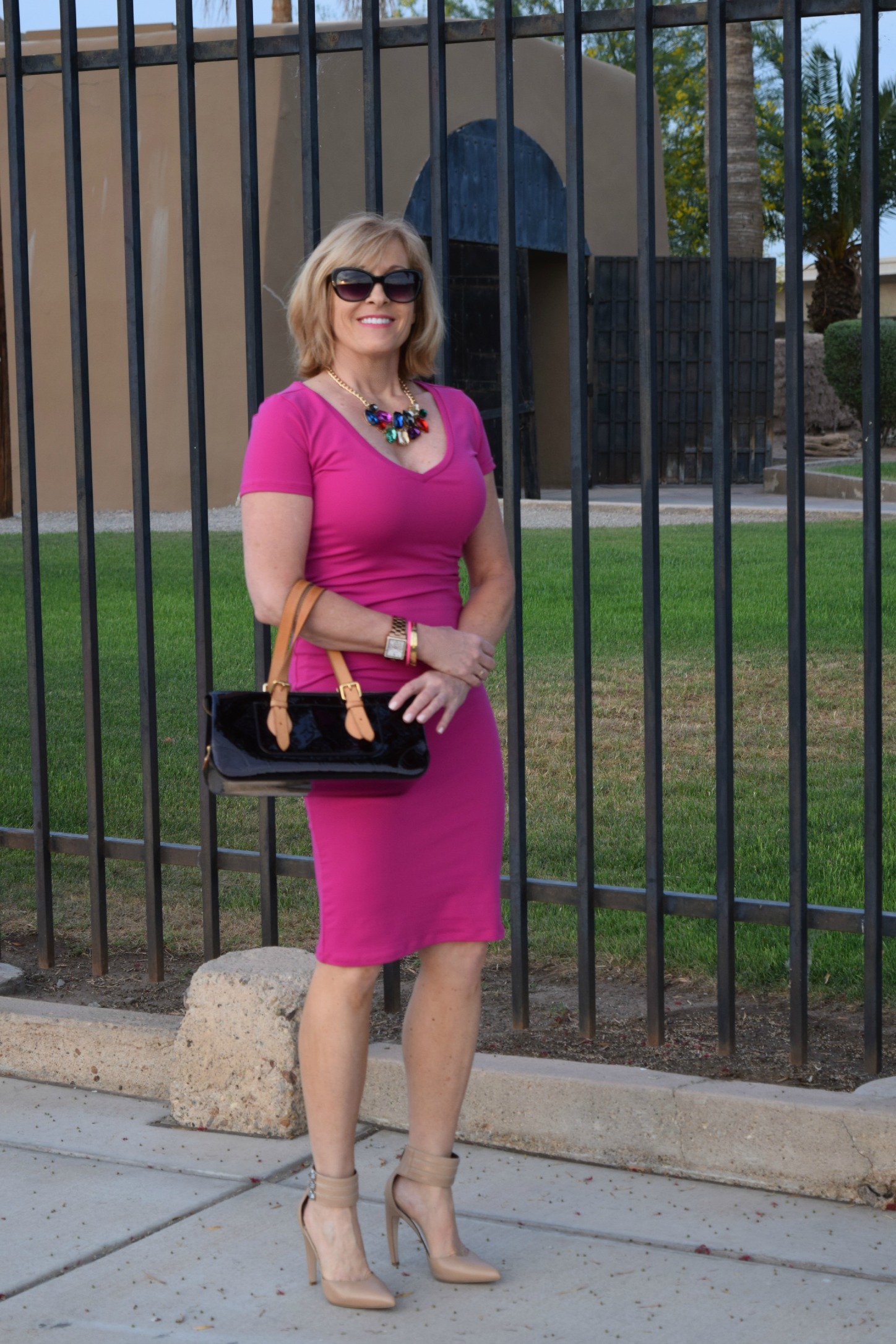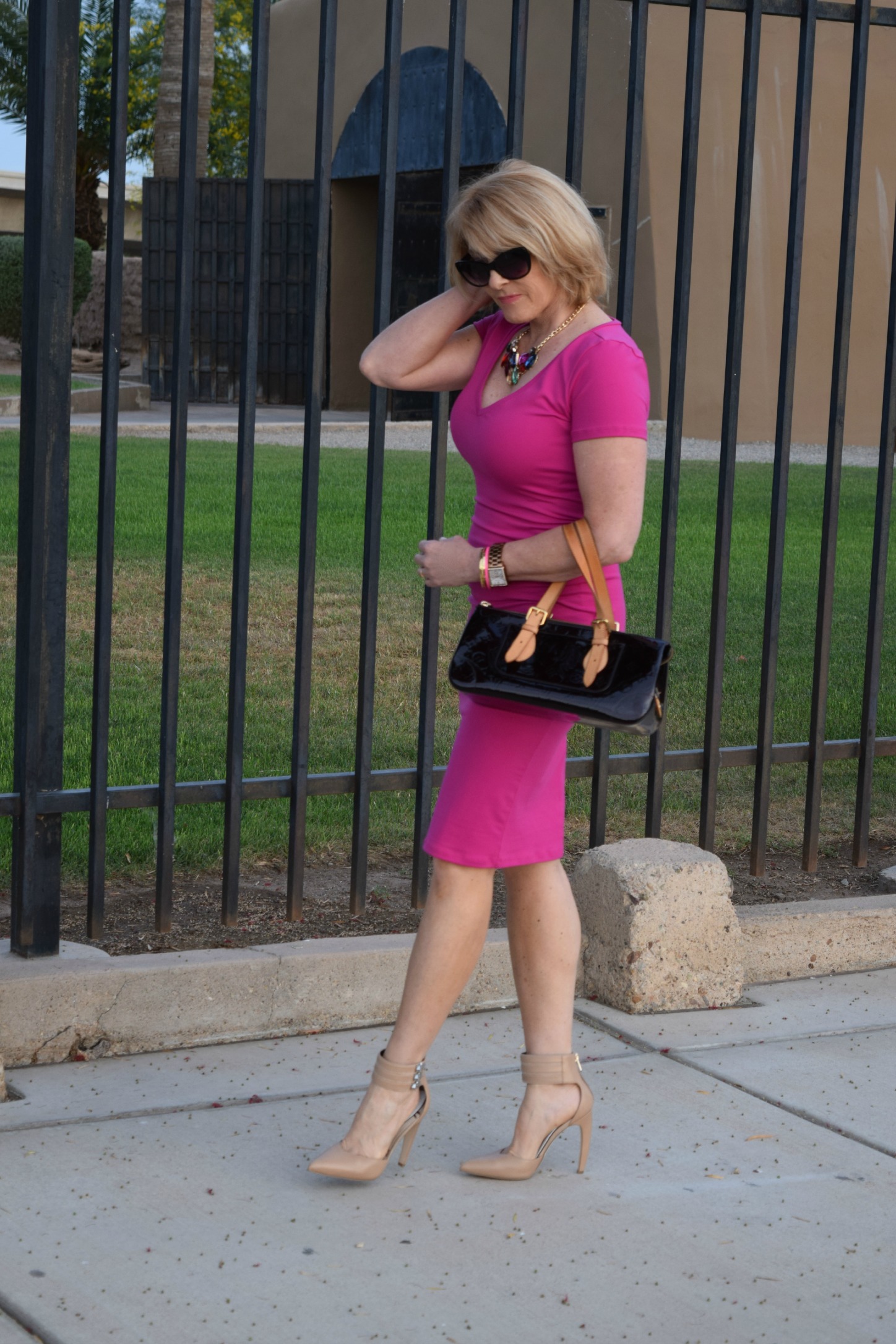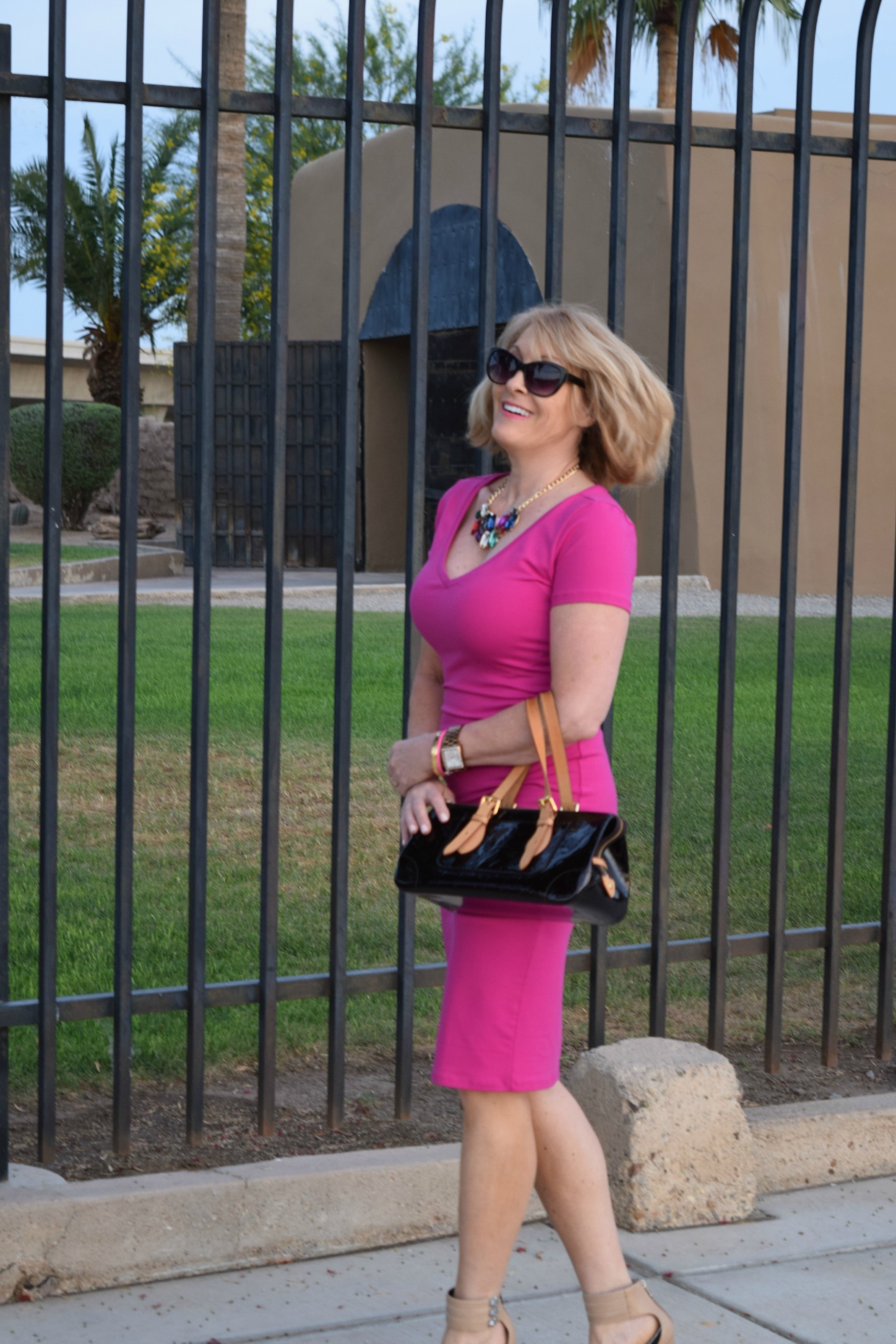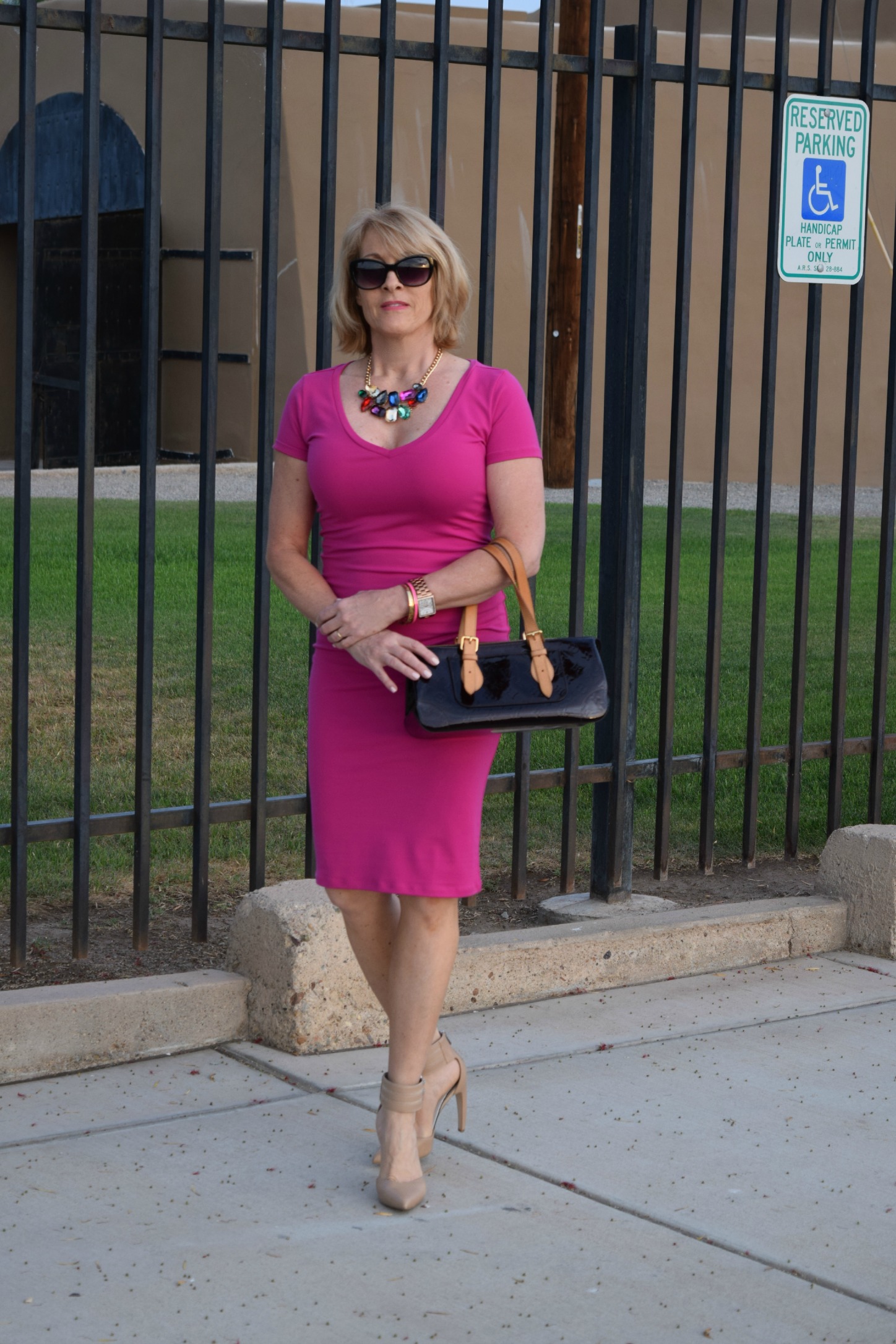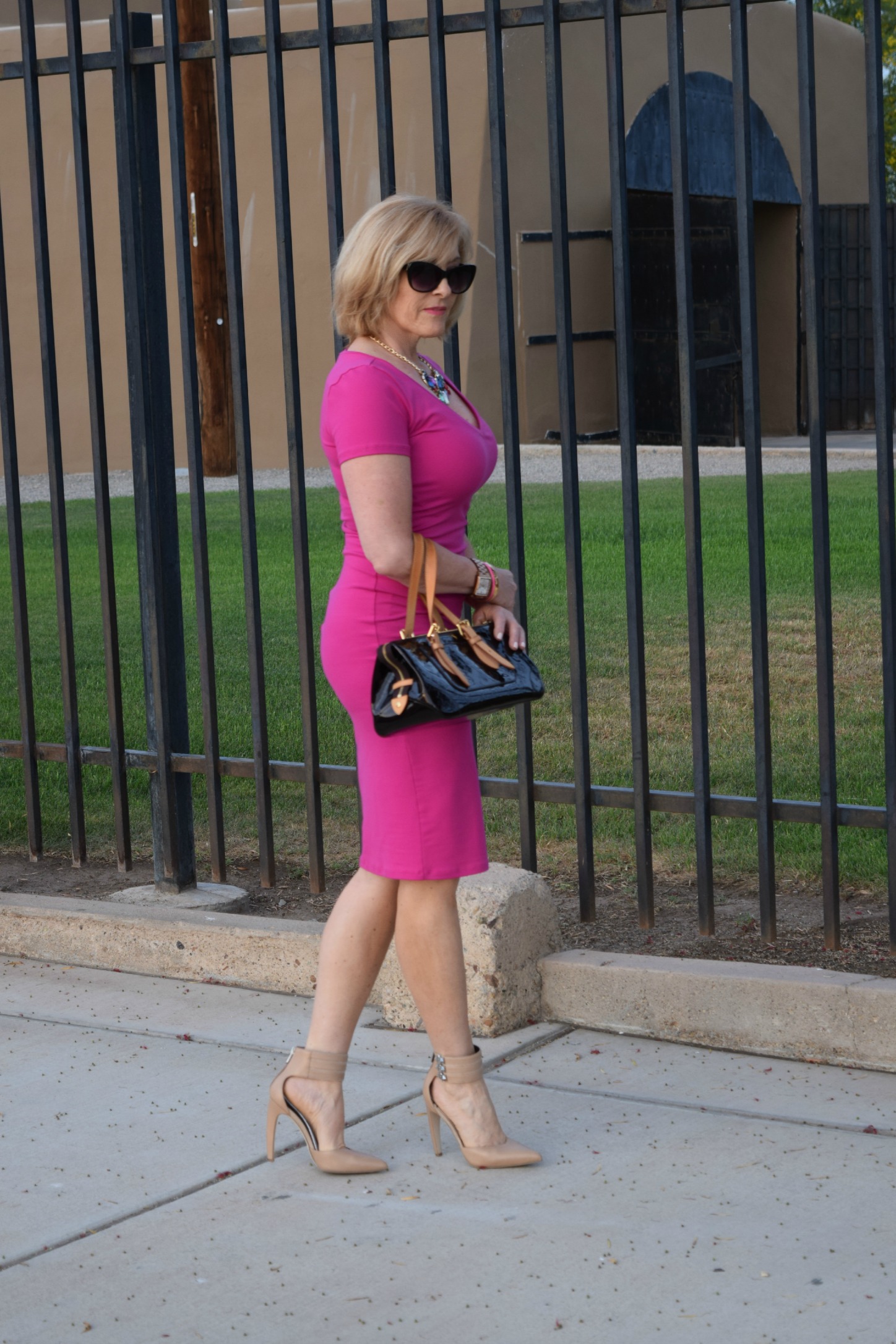 Dress: Nordstrom | Necklace: Cara, sold out, similar here, here (on sale!) and here | Shoes: Sam Edelman, similar here, and here | Sunglasses: Ann Taylor | Bracelets: Kate Spade here and here | Watch: Michael Kors | Bag: Louis Vuitton | Lips: Liner – MAC Subculture, Lipstick – MAC Candy Yum-Yum, Lip Gloss – Bobbi Brown Rose Gold
Yep, Monday was one of those days.  I already decided I wouldn't try to do a post Wednesday since there was a good chance I'd be at the office late Tuesday night.  And Wednesday night is our end of tax season party so I wouldn't try to do something for Thursday.  So Monday and Friday.  No big deal.
Until Monday morning I went to tried to load the pictures that were a bit stubborn Sunday night.  They were downright obstinate Monday morning!  Nothing wanted to work right.  And dogs.  And trying to get to work.  And, and ,and. . . and just forget it.  Am I the only one with days like that?
Eventually I got it all together.  Loaded pictures, got my links set. . . and realized I was actually showing the perfect dress for one of those days.  Pull it over your head (by now you know those are my favorites), throw on a statement necklace and some heels and voila! Want a little more coverage? Throw on a print kimono or a neutral blazer.  You'll look so put together and no one has to know what a challenge it was to get out the door.  This dress comes in a couple of colors at a great price point to give you lots of possibilities.
We're almost to April 15, then I'm back to a more normal schedule. I'm definitely looking forward to that.  Have a great day and thanks for stopping by!